How to create a project?
There are two ways to create a project:
Right-click on the DeskTime icon, which is located in the desktop's taskbar. Search for Create a project / Search for a project. Name your project and click Start. The project will be available to all DeskTime account members.
Open your DeskTime app. Go to Projects. In the upper right corner, you will see a green button ''New Project''.

This way, you can:
assign projects to all company members;
assign projects to specific employees;
set project hourly rates;
estimate possible project costs;
estimate possible project time.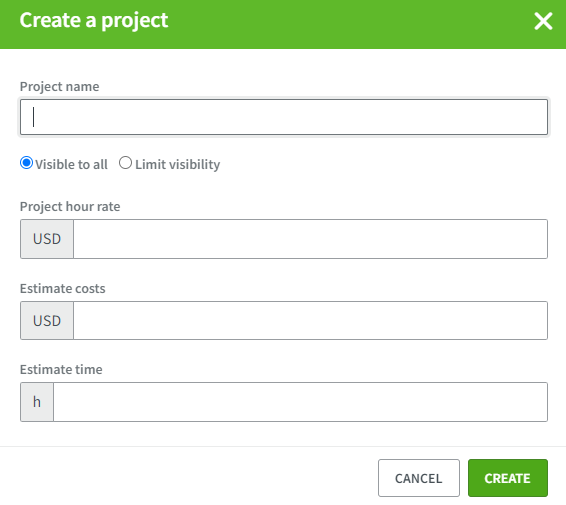 Read our blog on how to use the DeskTime Projects feature to manage your projects and calculate their costs here.