Offline time tracking
Track work hours spent away from the computer with offline time tracking. Bill your clients more accurately, manage your team's time, and be informed about your employees' whereabouts.
Free 14-day trial. No credit card required.
By signing up, you agree to our terms and privacy policy.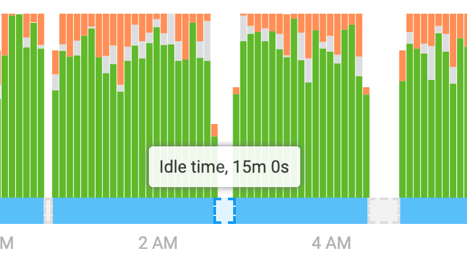 How does DeskTime offline time tracking software work?
DeskTime is a time tracking app that starts automatically when you turn on your computer, then runs unobtrusively in the background. It will track the offline time when you're not at your desk and allow you to log it into the time tracker manually. That way, no minute spent working is left unaccounted for.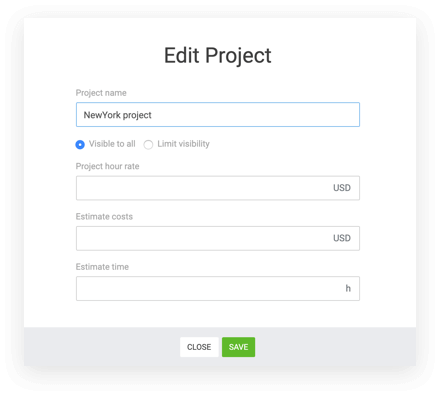 Make your billing more accurate
If you bill by the hour, offline time tracking will allow you to easily charge customers for all the phone calls, meetings, and on-site work. Once the offline time has been added to the daily report, it will be included in your billable hours. That will let you make sure that you don't lose pay for any work you've done.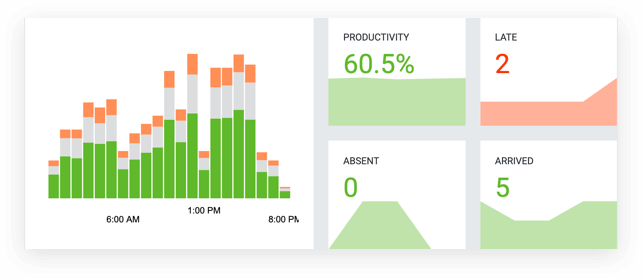 Keep track of your team's productivity
When adding offline time in DeskTime, a description of absence must be provided, and it can be entered as productive, unproductive, or neutral. Using this information, you can keep track of the most common reasons why you or your employees need to work offline, as well as ensure that all the productivity reports are kept accurate.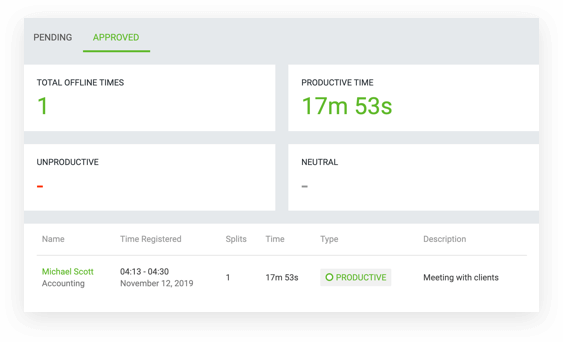 Stay in control of your team's offline time
If you manage a team with DeskTime, you can control the way your employees add their offline time on the app. You can either allow them to add it freely, set up an approval process that lets you review all of the manual data they have entered in the time tracker, or only allow yourself to add offline time for them. That can help you avoid situations when offline time is added mistakenly and other possible discrepancies.
How to use the DeskTime offline time tracker?
DeskTime starts tracking time automatically as soon as you turn on the computer

If you have been away from the computer during the working day, DeskTime will record it as "Idle time" and display it in your daily report

Click on the offline time and enter the project and task you were working on, as well as the reason why this task was performed away from the computer

Mark the offline time as productive, unproductive, or neutral
Here are some of DeskTime's most popular features besides offline time tracking
Pro tips for using DeskTime's offline time tracking
What information can logged offline times give you?
There are times when employees are doing lots of work, but not exactly on their computers. So how do you track that? As an employer, it's essential to know how your team members spend their time at work. Offline time gives you the insight you need to see the bigger picture. This way, you see how your team members manage their time, and make necessary adjustments if necessary.
How integrating DeskTime with your calendar can help with offline time tracking?
When on virtual work calls or video meetings, people don't usually constantly touch the computer. It's not that they're not working – it's just that the nature of the work doesn't require computer activity. That can result in a sort of "barcode" effect on your DeskTime productivity bar, with tiny little slivers of inactive/idle time. You don't have to click on every single one of them and fill them in manually – that would be a waste of time. Instead, you can integrate your calendar with DeskTime. The event that was scheduled in your calendar will then fill up all of the little empty slivers of time. You can find this option by going to your DeskTime account, then clicking Settings → Integrations, and activating the calendar app you use.
How to use DeskTime on the go?
A good way to keep track of your time when you're away from the computer is using DeskTime's mobile time tracking app as an offline time tracker. You can add productive time spent on work-related activities or fill in offline time from the mobile app at any time. At the top of the My DeskTime page, you will see the 'Assign time' option. Opening it will reveal a page where you can see all the idle time periods from your timeline for the day. Optionally, you can also add this time period to a project/task with the 'Choose project' option. You can even track the time spent in meetings, brainstorms, or any other events using the offline time tracking feature. When you're on work-related activities and offline, the app will note this time period. Later you can manually input and mark the time of your absence as productive so no minute would be lost from your day.
How does offline time tracking help in achieving more privacy?
The offline time tracking feature allows employees to record why they've been away for a while. Just like the Absence calendar, this helps to avoid the "where-you've-been" and "what-you've-been-up-to" questions from the management. It also builds a bond of trust among the team, as they don't have to explain every little break they're taking. No more unnecessary questions asked.
Why is offline time a great option for creatives?
Simply put, it's a way to still be accountable for your work even if sitting in front of a computer screen isn't your cup of tea. Creative teams use this function when they're off brainstorming ideas, contemplating new solutions, or simply soaking up information and inspiration. It's all part of the creative process and doesn't necessarily require anything else other than a pen and paper.