Project cost calculation and project billing with DeskTime
Provide accurate project cost calculation for your customers and make project billing easier for yourself by using DeskTime. Every second you have spent working on a project will be logged by DeskTime, allowing you to charge your customers accordingly.
Free 14-day trial. No credit card required.
By signing up, you agree to our terms and privacy policy.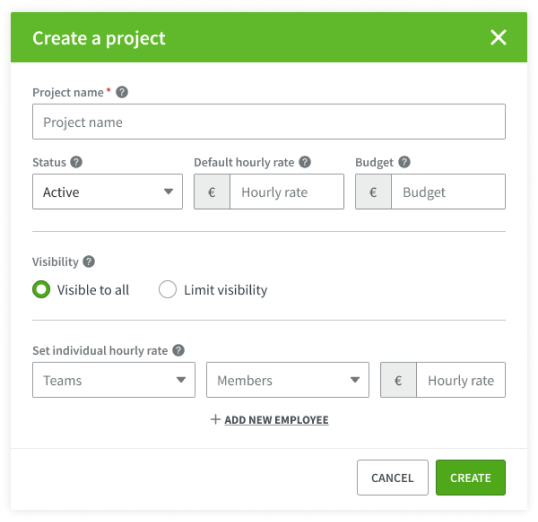 How to use the project cost calculation and project billing feature
To start a new project, open your DeskTime dashboard, go to the Projects section, and click "New Project" to add a detailed description of the project.

You can also click the DeskTime icon on your computer (right-click if you're running it on Windows) and select "Project Manager – Start / Stop / Create."

If you want to work on an existing project, start typing the project title in the "Project" field to search for it, or write in the title of a new project.

Then click "Start," and the timer will start automatically.

When you're done, stop the time or switch to another project.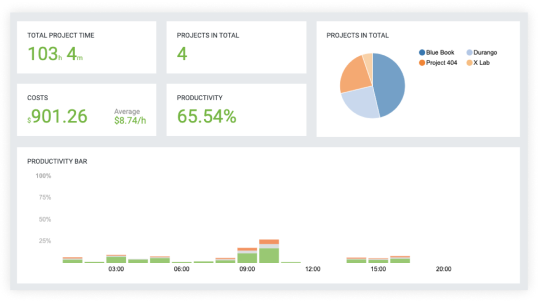 Billable hours tracker
You can access the time tracked via the reports section, and use the export function to create and download an overview. There's also a filtering option, in case you need to see billable hours per specific project or individual employees.
Three ways to use DeskTime as time tracking and project billing software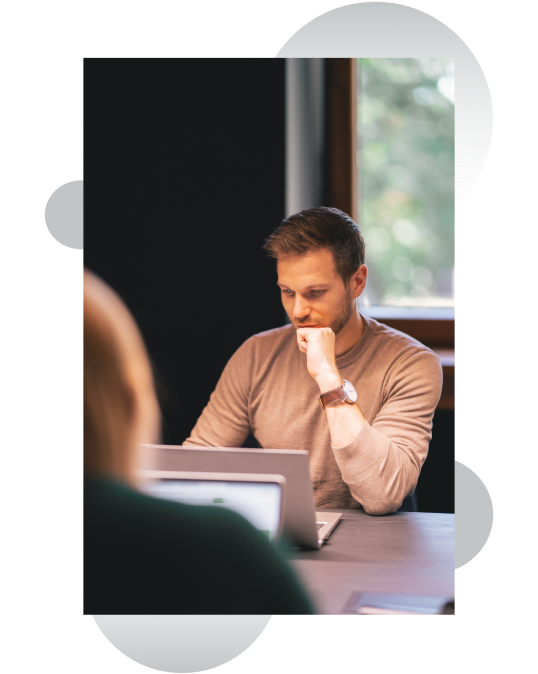 Perform project cost calculation
Fill in project, team, or user-specific hourly rates, and DeskTime will automatically calculate how much each project costs for the company, based on the time spent on it and the rates you've set. When you are aware of your total project costs, you know how much you should charge your clients for a particular project or for similar projects in the future.
Oversee the project progress
DeskTime's project time tracker lets you manage your projects effortlessly. You can add subtasks, assign tasks to specific employees, add descriptions, attach files, set deadlines, and do much more. By setting hourly rates for projects or tasks, you can get the most accurate overview of how much your project is going to cost and if it corresponds to the budget you've allocated for it.
See each employee's earnings
If you're paying your team by the hour, or if you're working with freelancers or remote workers, DeskTime lets you easily see how much each person has earned. No need to do any calculations – that's done automatically by DeskTime. Besides, using the DeskTime data, you can be sure that you're paying for hours actually worked.
Things to know about DeskTime's project cost calculation and project billing
Why is DeskTime's project billing feature important for your company?
As you already know, getting paid in a timely and organized manner is one of the factors that will keep your company afloat. And in order to get paid, you have to create a system that allows both yourself and your client to manage all expenses without breaking a sweat. Therefore, a practical and easy-to-use time billing system will help you to uphold proper bookkeeping in your company and will allow you to manage cash flow, and control customer debts effectively. With DeskTime you don't need a billable hours app or a separate billable hours tracker – DeskTime does the math for you all in one place.
Can project cost calculation help me make more money?
In a nutshell – yes, if done correctly. The project time tracker lets you see exactly how much time your projects take. And that helps you set realistic deadlines, better organize your and your team's workflow, and estimate the time needed for similar projects in the future. Once you know how much you've spent on your projects, you can easily convert this time into money using the project cost calculation feature. As a DeskTime account owner or admin, you can fill in your employees' (or if you're a freelancer – your own) hourly rates, and DeskTime will automatically calculate time spent on your projects into money. You can also set project or task-specific hourly rates if the project requires it – these will supersede the default rates you've entered. This way you can oversee the money flow, notice if something needs to be improved, and make changes accordingly without losing precious time and resources.
Does using the billable hours tracker help with your work-life balance?
Yes, because it saves time and helps automate repetitive tasks. No more boring manual work that takes up time and keeps you from enjoying a well-deserved rest.