6 Home Hacks to Increase Productivity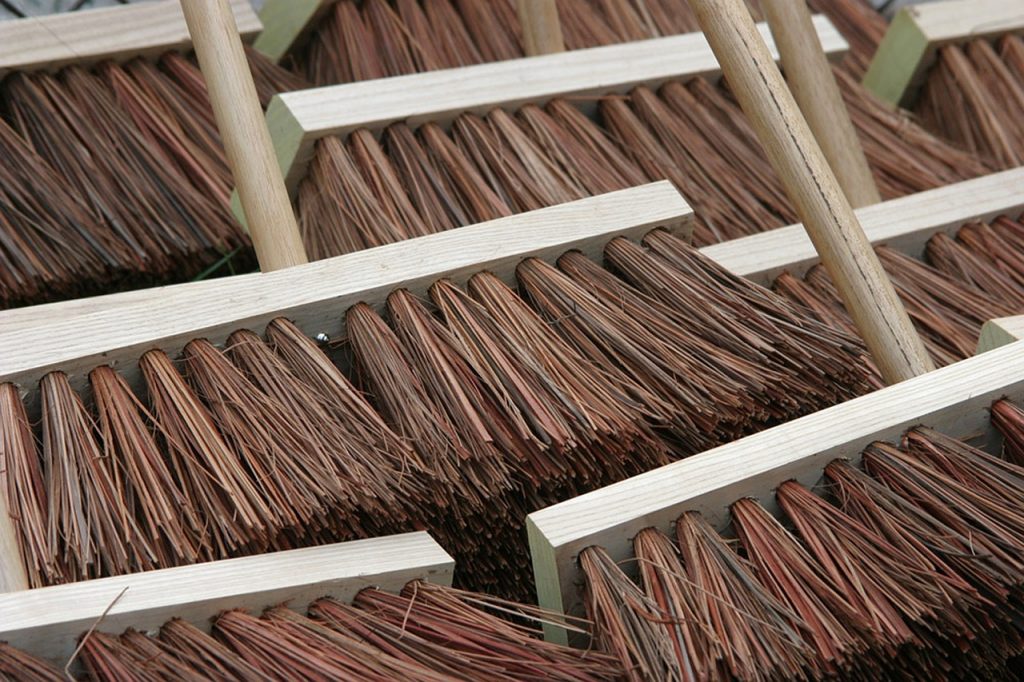 Everyone is looking for more time in their life. With work, families, friends, and meetings taking up the majority of our valuable time, sometimes our home's chore list can be pushed to the back burner. Here are some tips that will save you time and energy, so that you can find more time for things that are important to you:
Want to get the most out of your time?
Try DeskTime for free!
Try free for 14 days · No credit card required.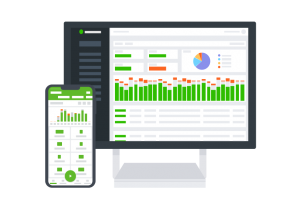 Install a Programmable Thermostat
Giving yourself more time throughout the day means automating the things you do every day. For example, instead of trying to remember to turn off the air conditioning or heat, purchase a programmable thermostat. You can save as much as 10% a year on heating and cooling by turning your thermostat back 7 to 10 degrees for 8 hours per day. With a programmable thermostat, you schedule times to turn on the heat or air conditioning in your home. As a result, you'll save money and energy when you are asleep or away from your home. And, this eliminates trying to remember to set your thermostat at a certain temperature every day.
Eliminate Gutter Cleaning
Cleaning your home's gutters can be a tedious and time consuming task. However, it is important to keep your gutters clear of debris because of the potential damages they can cause like foundation, structural, and fascia issues. These types of issues can result in thousands of dollars of damage, not to mention major homeowner headaches. Installing a professional gutter guard system means that you can eliminate gutter cleaning, and the potential home damages that are associated with clogged gutters.
Find Multiple Uses for Products
By finding different uses for certain things in your home, you will not only save time, but also money! For instance, you may be surprised to learn that vinegar has many different uses and can be a powerful cleaning aid. For example, you can:
Wipe down dirty blinds with a spritz of vinegar.
Boil vinegar in a pan that has a burnt bottom to make it shine!
Put vinegar in a bowl and put it over your showerhead to remove buildup.
Rub vinegar on cloudy glasses to make them shine.
Use it to remove tough grease and food particles on dishes.
Prep Meals on Sunday
To save time throughout the week, prep your lunches on Sunday night. In return, this will also save your family money! The average American will spend $232 per month eating meals prepared outside the home, and $12.75 per meal that isn't homemade. In comparison, by cooking at home, you can feed a family of four for under $10. By making meals at home on Sunday, your wallet and schedule are sure to thank you!
Paint
Your home may need a nice fresh coat of paint, however, painting the entire interior of your home can be time consuming and costly. Instead, opt to touch up areas in your home every so often. If you have leftover paint that matches your walls, you're in luck! Simply touch up any spots that are dirty or chipped. If you don't have any leftover paint, you'll have to take a chip to your local hardware store to get color matched.
Clean in Spurts
If you don't have time to deep clean your home each week, look for quick ten minute spurts in the day to spruce up your home. For instance, maybe you make Monday your time to dust, on Tuesday you vacuum, and on Wednesdays you clean your bathroom. The best part is, you'll only need to find a few minutes in your day. If you are able to wake up a few minutes early, you can come home from work to a nice and clean house, and this will keep you from getting overwhelmed at the end of the week. Setting aside a few minutes each day means that you won't have to spend your entire Saturday afternoon cleaning every nook and cranny of your home.
With these few home hacks, you can add hours back to your day, save time and money, and relieve stress. All it takes are a few tweaks to your routine! Additionally, you can try using a personal time tracking app to master your habits and manage your time even better.
Did you find this article useful? Give it a clap!
Psst! You can clap more than once if you really loved it 🙂