20 best note taking apps for Android and iOS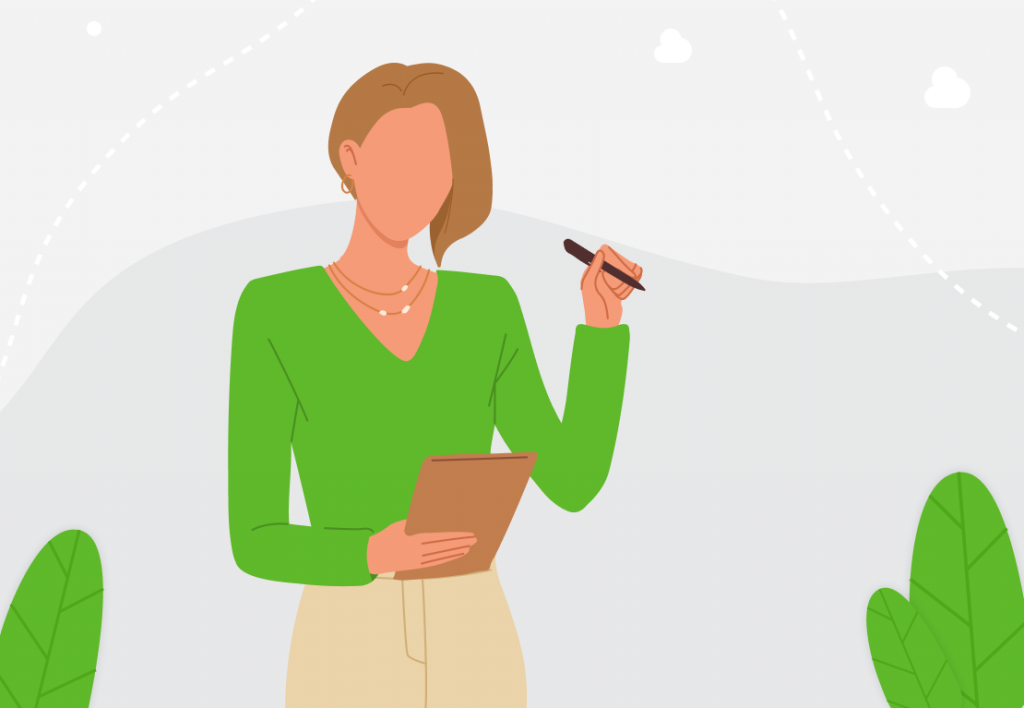 Note taking apps are super underrated. How many appointments, deadlines, and brilliant ideas have been lost forever because of that little lie we all tell ourselves every day – "I don't need to write this down, I'll remember it"?
Too many.
Want to get the most out of your time?
Try DeskTime for free!
Try free for 14 days · No credit card required.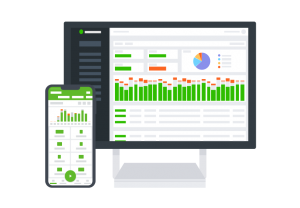 Listen, I'd love to call you lazy and put the blame on you. I'd love to point at the fact that nearly half of the world is literally carrying a digital notepad in their pocket. I'd love to say that it's just a matter of developing a note-taking habit.
But that would be unfair.
Why?
Because a lot of the note-taking apps out there suck. You can't expect people to take notes, if the app you use is, at best, inconvenient and, at worst, actively working against you. Some of us work best with minimalistic tools where you can just quickly jot down anything that pops into your mind. Others prefer more advanced solutions where you can categorize ideas, link notes, and add images.
So, instead of playing the blame game, here's a list of the 20 best note taking apps for Android and iOS. Find the one that suits you and your needs best and start using it to boost your productivity and extend your memory. No more excuses.
Some of these apps are packed to the brim with features, others are super minimalist. Some limit themselves to typing-based note taking, others let you record your voice, write by hand, and add photos. Some are a visual treat, others have an uninspired color palette.
Let's explore what each app offers to find the perfect one for you.
Top note taking apps that work with both Android and iOS
1. Evernote
iOS rating: 4.4
Android rating: 3.8
Pricing: Free with advanced plans starting from EUR 6.99/month
Ideal for: People who just need a great, generic note-taking app with some cool features.
Evernote is the gold standard for note-taking apps. Its feature-rich and platform-agnostic solution means you'll be able to tailor it to whatever your note-taking needs and preferences are.
Evernote lets you take notes, format them, add images, make to-do lists, as well as search and share your notes with remarkable ease. Even with the free version, you can sync your notes across two devices allowing you to, for example, record ideas on your phone on the go and then find them in front of you when you open your laptop.
The paid versions have some useful features that might come in handy for those of you who are looking to do more than just take notes. For instance, all paid plans allow you to add reminders and notifications to ensure your note is brought back to your attention at the right time. But for casual note-takers, the free plan will do just fine.
2. Microsoft OneNote
iOS rating: 4.7
Android rating: 4.3
Pricing: Free with plans for extra space
Ideal for: People familiar with MS products looking for a free and feature-rich note-taking app
When it comes to price-performance, Microsoft OneNote is incredible. Almost all features are available for free and you'll only need to upgrade your plan if you run out of space. And even that will take some doing because Microsoft offers a lot of it – 5 GB. So if you just want to jot down your thoughts in quick notes and don't care about images or doing any advanced stuff, you'll never have to pay.
In terms of features, you get everything you need and more. Organize your notes, clip and save content, add tags to categorize your items, and record information however you find it more comfortable – typed, drawn, as video or audio.
Microsoft fans and power-users will appreciate being able to add Excel tables and connect the app with other Microsoft products.
3. Nebo
iOS rating: 4.5
Android rating: 4.4
Pricing: $11.99
Ideal for: People who love to get creative with their notes and prefer handwriting over typing
If you're handy with a stylus and love using it, then Nebo was made for you. Sure, other note-taking apps also allow for handwritten notes, but Nebo stands above them thanks to their proprietary technology. Even if, like most people, you've never used a stylus, then you'll still find Nebo appealing and straightforward.
Color and highlight with your fingers, annotate anything and everything, add diagrams, equations, and images, share your notes, work with PDFs, and more. But all of this can be demanding on your device. If you're looking for a simple note-taking app to quickly capture your ideas, then Nebo might be a bit of an overkill.
Furthermore, while Nebo is technically available for your iPhone, you can only use their viewer app that allows you to view and share the notes, but you won't be able to take new ones unless you have an iPad. And the app is quite pricey.
All that said, the community thinks highly of Nebo and its users quickly become fans. Hence, the high ratings. But if you need something simple, this probably won't be for you.
4. Google Keep
iOS rating: 3.5
Android rating: 4.3
Pricing: Free
Ideal for: Everyone looking for a simple and free note-taking app
Google Keep gives you the basics and does it in style. The simple, minimalistic design and interface puts everything you need at your fingertips and even offers some more advanced features such as reminders, voice recording and transcribing, as well as the ability to collaborate with others. Oh, and it has a dark mode – so you won't get blinded when you wake up in the middle of the night and rush to write down that strange dream you had.
Sure, you might not be able to annotate documents and create complex graphs, but is that really something you need in a note-taking or memo app? Probably not. And if you do, you've got lots of other options to choose from.
At the end of the day, Google Keep gets the job done, does it well, and costs you absolutely nothing. Would definitely rank it among the best notes apps out there.
5. Simplenote
iOS rating: 4.8
Android rating: 4.1
Pricing: Free
Ideal for: People who want to keep things simple and make quick notes
Advanced and feature-rich note-taking apps are great and all but, let's be real, most of those features are completely unnecessary. If all you need is a place to write down your latest idea, or craft a quick to-do list, then Simplenote has you covered.
It's straightforward, super easy to use, and offers you only the most basic functionalities. But, chances are, that's all you need. All your notes are backed up and automatically synced across all your devices.
Sure, it might not be as colorful or aesthetically pleasing as other apps on this list, but it doesn't need to be. It does exactly what it says on the tin and that's plenty.
6. Notion
iOS rating: 4.1
Android rating: 4.2
Pricing: Free with advanced plans starting from $4/mo
Ideal for: People, and especially teams, that use note-taking apps to enhance their day-to-day work
Notion is a household name among note-taking apps. It probably has every feature imaginable and unites them all in an intuitive interface that you'll quickly get used to. But it might be too much for a single person.
Indeed, the biggest benefactors will be teams. Notion combines basic note-taking functionalities with advanced features, such as task planning, calendars, wikis, and document organization. In that sense, Notion is more akin to a project management tool than a note-taking app.
That said, note app power-users might appreciate just how much they can manage, organize, and control all their notes, documents, and lists. Notion has dozens of ready-made templates that you can make use of including everything from meeting notes to term planners and semester dashboards. As such, it's more than just a tool for recording spontaneous ideas (although it can be used as such) – it's a personal assistant.
7. Standard Notes
iOS rating: 4.8
Android rating: 4.5
Pricing: Free
Ideal for: Privacy-conscious note-takers looking for a simple solution
Standard Notes is a free, minimalistic, open-source, and fully encrypted note-taking application. What does that mean for you? Well, the simplicity means there's no learning curve. You download it and you start writing notes. That's it. It looks fine and offers just enough functionalities to keep your notes structured and organized. Which is plenty.
But the main appeal of Standard Notes is their focus on privacy. All your notes are encrypted, meaning only you have access to what you write down. The developers can't see what you write, nor can your ISP or any hackers. It's a superb solution for privacy-conscious users that will help you sleep peacefully at night. Just make sure your phone has a lock screen or else anyone can grab your phone and sneak a peek.
8. Zoho Notebook
iOS rating: 4.7
Android rating: 4.5
Pricing: Free
Ideal for: People who want a simple yet beautiful note-taking app
Notebook won't surprise you with any super-advanced features. It has the typical stuff, you'd expect from a standard notes app, such as the ability to take notes, make lists, add photos, share items. You can insert tables and customize colors, filter and search cards, and more.
Organizing notes by notebooks might not be the typical way these types of apps operate, but it certainly looks gorgeous. And that's what makes Notebook stand out. Everything looks great and feels vibrant.
It's a joy to open the app and jot something down, even if you have nothing to write. It's easy to get lost in customizing each card to look its absolute best. Of course, you don't HAVE to. You can just pop the app open and mark stuff down. But even that will bring you a dose of pleasure that other apps won't give.
9. WorkFlowy
iOS rating: 4.9
Android rating: 4.5
Pricing: Free with an advanced plan at $4.99/mo
Ideal for: People who want to take notes and do it efficiently
Just look at those ratings – people love WorkFlowy. Why? Because it's THE archetypical note-taking app that has been executed to perfection. It doesn't stuff any unnecessary features down your throat, it doesn't distract you from making notes, it doesn't pretend to be something it's not.
So what does it do? It lets you make notes and lists, as well as organize them in the most straightforward way possible. You can create infinitely nested lists, tag and filter items, add notes to your notes, and so much more. You'll also have automatic syncing, which, nowadays, is table stakes, alongside the ability to share your notes with others.
The design is super appealing in its simplicity and you'll understand how everything works the moment you open the app. It's as if somebody took the thing you imagine when you think "note-taking app" and brought it to life.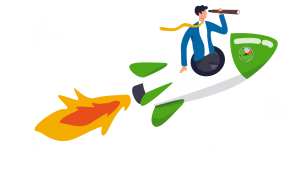 Looking for ways to up your business?
Use DeskTime for time management, and always stay on top of your team's efficiency ratings! 
Click here
Best android-only note taking apps
10. Material Notes
Android rating: 4.5
Pricing: Free
Ideal for: Those looking for a free app with basic functionalities and a colorful yet minimalistic design
Another entrant in the "simple but awesome" category among note-taking apps for Android is Material Notes. It does all the simple stuff really well. It's an android-only solution, you won't get automatic sync, and it's also missing automatic backup functionalities. Sure, you can export and import notes easily, but it's ever-so-slightly more of a hassle than with other apps.
That said, one really cool feature of Material Notes is the ability to lock certain notes behind a PIN code. So if you're the type of person that likes to keep login or other sensitive info in your notes app, then this is the tool for you. It's not the only app to offer this, but it's a cool little feature to include in something so simple.
The colors are pleasing to the eye and note management is effortless. Really not much to say outside of "simple but awesome". It won't surprise you, nor will it take your breath away, but it will be a joy to work with.
11. ColorNote
Android rating: 4.8
Pricing: Free
Ideal for: people searching for a basic app with some more advanced features
If you're looking for something slightly more advanced than Material Notes, but that still sticks to essentials, then ColorNote will suit you perfectly. There's a reason why it's one of the top-rated free notes apps on the market.
Alongside the usual features, ColorNote also offers reminders and a calendar, which is ideal for the forgetful among us. In addition to that, it also has the PIN-lock feature and gives you automatic sync and backup. Best of all, these features are very unintrusive. It works like the simplest app out there, but it certainly packs a punch.
I can't guarantee that you'll like the design – it's very practical. The colors serve more of a functional, rather than an aesthetic purpose. But this makes for easy color-coding, which will be appreciated by the more avid note-takers.
12. Notepad Free
Android rating: 4.6
Pricing: Free
Ideal for: For people who just want to take notes and make sure they don't lose them
Notepad Free is a bare-bones app that does exactly what it says on the tin. It's a notepad. And it's free. You can create unlimited notes and the app will back them up for you. It doesn't get any simpler than this. The most advanced function on offer is the ability to pin individual notes to your smartphone home screen.
And maybe that's all you need. Notepad Free might not be the best note-taking app for Android, but it will serve you just fine if all you're looking to do is to jot down ideas on the go or create a basic shopping list.
13. FiiNote
Android rating: 4.3
Pricing: Free with advanced plans starting at $0.50/mo
Ideal for: those of you who like to take notes and develop them further right there in the app
The biggest plus for FiiNote is the complete note-taking freedom you get. The app supports every type of input you might need – keyboard, handwriting, doodles, voice, and camera. This is perfect if you like to not only take notes, but also develop them further and expand on your ideas or to-dos right there in your note-taking app.
FiiNote also offers secure cloud backup and among its premium features, you'll find compound tags, revision history, and… the removal of ads. Which, as you can gather, means the free version has ads. It can be a bit annoying, but the Pro package is so cheap (literally the price of a cup of coffee for an entire year of great note-taking experience), that you don't have to think twice about getting it.
All in all, the design is cool, everything works well, and the available features will cover all your basic needs.
14. Squid
Android rating: 4.3
Pricing: Free with advanced plans starting at $1/mo
Ideal for: students and anyone who loves to take handwritten notes
If you're looking for a simple solution to quickly capture fleeting thoughts, then Squid is not for you. On the other hand, if you want to take beautiful handwritten notes during meetings, lectures, or events, you will love Squid.
Put your pen to the digital paper and record things easily, format your notes, annotate ideas, copy & paste things, import and crop images, sort and organize everything by and within notebooks, export notes in PDF, JPG, or PNG, and share things easily with others. It's so much more than a simple note-writing app.
With all that in mind, Squid is best used with a tablet rather than a smartphone. The size of the screen matters tremendously when taking handwritten notes and with a phone, you're likely to find yourself constantly zooming in and out just to stay on track. But if you're up for the challenge, then definitely give Squid a try, because it's definitely the best notes app for Android in this category.
15. Easy Notes
Android rating: 4.7
Pricing: Free with advance plans starting from $1.49/mo
Ideal for: to-do lists and short notes
Let's be real, most of us need a free note-taking app to make a shopping list, jot down to-do's, and maybe make a note of some small things that pop into our head. If that sounds like you, Easy Notes will quickly become your best friend.
It's got the basics, it looks good, and it doesn't promise to change your life. Make your lists, beautify them, lock them, format them, organize them, set reminders – that's pretty much the extent of what Easy Notes offers and, truth be told, that's plenty.
This minimalist offering makes for a light interface that puts everything right at your fingertips and looks sleek. Sure, the free version has ads. But, that's probably the only con. So, if you try it and like it, then it's worth the money.
16. Keep My Notes
Android rating: 4.5
Pricing: Free with advanced plans from $0.99/mo
Ideal for: people seeking a simple, robust note-taking app that gets things done
Keep My Notes exudes simplicity, but it has a lot going on under the hood. On the surface, it's a well-designed, practical app that will help you get your thoughts recorded and organized in notes, checklists, and memos.
But then it enhances each of these things with features that a lot of you will find super useful. For instance, you can set alarms, use locks, record audio, use voice-to-text functionalities, pin notes to the home screen, switch to a dark theme, share and format notes. It's nothing out of the ordinary, but these things come in handy from time to time and you'll appreciate having them.
Leading note taking apps for iOS
17. Bear
iOS rating: 4.7
Pricing: Free with advanced plans starting at $1.49/mo
Ideal for: people who use notes apps for work and want to organize a lot of information
Bear boasts a sleek design, is intuitive to use, and you'll find it equipped with everything you might need from a note-taking app. It syncs with your Apple devices, so forget transcribing or exporting and importing things. But if you DO need to export something, Bear has got you covered with options for HTML, PDF, DOCX, MD, JPG, and more.
Advanced markup options and in-line images will keep your notes organized and looking good. The themes are also worth a mention. They will literally make anything you write look cool and professional, which makes the app exciting to use.
All of the things discussed above are supercharged in their pro plan – syncing, more themes, more export options. Give the free version a spin and if you like what you get, you certainly won't regret paying for an even better experience. I'd definitely rank it as one of the best notes apps out there, especially among note-taking apps for mac and iOS.
18. Apple Notes
iOS rating: –
Pricing: Free
Ideal for: people who don't much care about any features beyond note writing and organizing and just want to use what's available
This is the default note app for mac and iOS. Chances are it's already on your device and you've probably opened it once or twice and didn't think much of it. But you'll be surprised at how much you can actually do with Notes.
Apple Notes offers easy note-taking, free sync across devices, adding photos, tables, and all sorts of attachments. It even features an in-built document scanner that can help you save some time every now and again. Its powerful search function will allow you to quickly locate notes and attachments. Share things easily with editing permissions or as view-only.
As far as default apps go, Apple Notes punches above its weight. If you just need a simple free notes app to stay organized, then you're all set – don't bother browsing, installing, and paying for anything else.
19. Ulysses
iOS rating: 4.4
Pricing: Free trial with plans starting from $5.99/mo
Ideal for: people who like to write lengthy and detailed notes or need an app to manage their writing
It's hard to call Ulysses a note-taking app. It's more of an assistant for writers – a place to keep your writing and ideas organized, easily accessible, and in one place.
That said, if you've noticed that your notes span multiple paragraphs and pages, then perhaps Ulysses will suit you better than other more simplistic options. You'll appreciate the distraction-free text editor that works perfectly with their in-built grammar and spelling checker. Like the Bear app, Ulysses also offers extensive export options. On top of that, you have the option to connect your WordPress, Ghost, and Medium accounts and publish your notes and texts directly from the app.
Again, if you use your note app as a text processor, then give Ulysses a shot. If you're more of a casual note-taker that just needs to make a grocery list, then Ulysses is not for you.
20. GoodNotes
iOS rating: 4.8
Pricing: $7.99
Ideal for: people, especially students, who enjoy taking notes by hand
GoodNotes is another entrant that focuses on handwritten notes and document management. And it does these things incredibly well, which will make it particularly appealing to students of all ages.
GoodNotes lets you search your handwritten notes, annotate PDFs and PPTs, collaborate with others, and do everything else you'd expect from an app like this. Again, as with some other similar apps on the list, using GoodNotes for your day-to-day note-taking and tasks might be a bit of an overkill. For most people, writing a to-do list out by hand is less convenient than quickly typing it on the keyboard.
But if you're already using it for classes or meetings, or document annotation, then you can just create a folder for your to-do's and have everything in one place. GoodNotes is the best at what it does, so if the price tag seems scary, then know that you're getting the best value for your money.
Parting remarks
Whatever your requirements, preferences, and habits – one of these apps will be perfect for all your note-taking needs.
But you need to put in the effort and get into a habit of keeping notes. Just downloading an app won't magically solve all your issues. And we're still a ways off from a neural link that makes it possible to automatically transcribe your thoughts (the technology IS coming).
Until such technology becomes available, here's a parting suggestion – pin your app of choice to your phone's home screen. That way it will always be right in front of your eyes, constantly reminding you about its existence and potential usefulness.
Did you find this article useful? Give it a clap!
Psst! You can clap more than once if you really loved it 🙂