Top 10 best time tracking apps for Mac users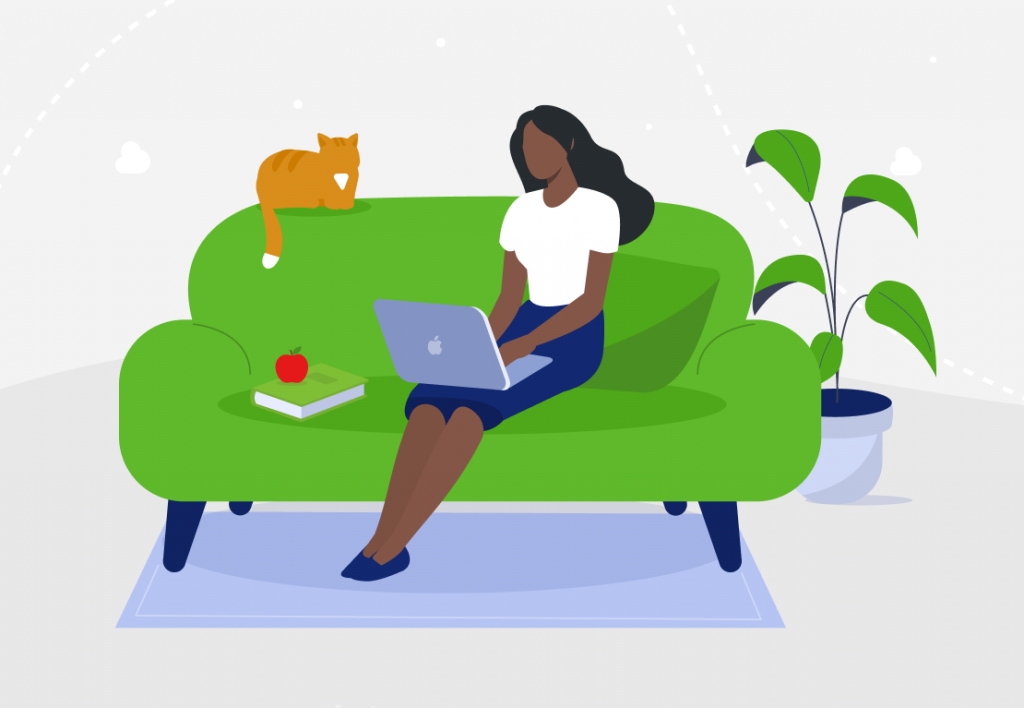 Exploring time tracking apps for Mac can take a while. There's plenty of fish in the time tracking sea, which can make finding an app that fits your needs time-consuming. Moreover, many of the time tracking apps for Mac seem, if not identical, then very much alike. So, to understand which tool works best for you, you'd need to try them all out. But who has time for that nowadays, right?
To assist you in your quest to find the best Mac time tracking app, we've put together a list featuring the main contenders and what they offer. Keep reading and learn which time tracking app for Mac is your match.
Finding the best time tracking software for Mac
Before we dive into investigating the differences between several time tracking apps for Mac, here are the criteria we'll be looking into:
Set of features – What kind of features besides time tracking does the app offer?
Compatibility – What kind of users will benefit the most from the app?
Pricing & plans – What are the offered pricing plans? Is there a free trial available & does the app provide a free plan?
So, let's go!
Best time tracking apps for Mac users
Tyme
First on our list of best time trackers for Mac is Tyme. It's a simple-to-use time tracking app suitable for those of you that don't need any advanced features and seek a basic tool for time tracking. The road to launching Tyme began in 2008 when the tool's founder created a time tracking app for his personal use. Since then, the tool has come quite a long way to being the version of Tyme it is now.
Features: Timer-based time tracking, project & tasks tracking (includes hourly rates, planned time & budget, sub-tasks, and more), time tracking via your location (starts & stops timer as you enter and leave the work location), mileage tracking, various reminders, stats, reports & more.
Compatibility: Tyme is available for use on Apple products – Mac, iPhone, iPad & Apple Watch. iOS users that operate with several devices to track their work hours will likely benefit from this factor. Additionally, Tyme's features related to tracking your time on the move will be an asset for those moving around a lot while working.
Pricing & plans: Tyme offers two plans – Individual and Team subscriptions. Both plans have a 14-day free trial available. The Individual plan begins at $3.99/user/mo, and the Team plan also starts at $3.99/user/mo.
DeskTime
DeskTime is undoubtedly one of the best time tracking apps for Mac users out there. Being a DeskTime user for Mac myself, I can personally highlight the convenience and beautiful design of the app's interface – it's intuitive and benefits my pace of work.
Other than that – DeskTime is an automatic time and productivity tracking software with many features. But the productivity aspect is the best part of DeskTime – it helps to identify efficient & inefficient patterns by tracking document titles, URLs, and apps that are sorted as productive or unproductive.
Plus, with remote and hybrid work gaining popularity around the globe, work-life balance is a hot topic. You can set your work hours on DeskTime, and follow them strictly to avoid working overtime and job burnout in the long run.
Features: Automatic time tracking, shift scheduling, absence calendar, productivity & efficiency measuring, integrations with project management tools, invoicing, project cost calculation & billing, offline time tracking, private time option & more.
Compatibility: DeskTime's features meet a wide range of needs – both freelancers and large companies can benefit from this time tracking tool. However, large teams and companies will especially love having the big picture of employee productivity and efficiency.
Pricing & plans: DeskTime has a free lite version that covers the basic time tracking functionality. If you're up for more features, choose DeskTime's Pro version, which starts at $7/user/mo, or Premium version – from $9/user/mo. There's also an Enterprise plan, which includes VIP support, personalized onboarding, customized API functions & more – starts at $14/user/mo.
Additionally, you can test the full list of DeskTime's features with a 14-day free trial – no credit card required.
Fanurio
Moving forward with the best time management apps for Mac – meet Fanurio. Even though this simple time tracking tool may not stand out with a mesmerizing design, it's a Mac-friendly and inexpensive time tracking software that does the job.
Features: timer-based time tracking (idle time detection, reminders), project and task management, reports & charts for performance analysis, invoicing, expense tracking. Additionally, Fanurio has a trips feature that will track your distance & time traveled with a vehicle – potentially useful for billing or tax purposes.
Compatibility: Fanurio will be a good time tracking software match for freelancers or small teams. It doesn't have a long list of fancy features, but it ticks the main boxes. Plus, if your commuting time is billed, Fanurio's trips feature will come in handy.
Pricing & plans: Fanurio offers a standalone version for individual use of the app and a server version for teams and individuals working on several computers. The standalone version begins at $59/year, and the server Fanurio version starts at $89/year. This time tracking app for Mac doesn't offer a free trial.
Hours
When looking for the best time tracker for Mac, you should look into an app called Hours. It's a time clock tool designed for iOS users. Hours is compatible with all Apple devices, including Apple Watch, and syncs the tracked data between your gadgets if you use several.
Features: Timer-based time tracking, task and project color-coding, reports, project cost calculation, FreshBooks integration.
Compatibility: iOS users who track their work hours on several Apple devices out of preference or necessity will like the data synchronization that Hours provides. Also, if you're a fan of timer-like time tracking tools, this app can be a good choice for you.
Pricing & plans: Hours Pro version (includes all the features) – $8/user/mo if paid monthly and $6.67/user/mo if paid annually. Additionally, there's a 14-day free trial available.
Qbserve
Qbserve is definitely among the best time tracking apps for Mac. It's an automatic time and productivity tracking software for Mac users that tracks time when it detects a specific set of keywords in a document, URL, or app title that you're working with. The keywords are defined by the app's user and can be adjusted along the way.
Additionally, Qbserve tracks your productivity by analyzing the time spent on either productive, neutral, or unproductive URLs and apps. Qbserve also sends an alert if you've spent too much time being unproductive.
Features: Keywords-based automatic time tracking, reports & timesheets (can be exported as well), automatic project time tracking, invoicing, idle time tracking, productivity tracking.
Compatibility: Qbserve is a good fit for those who get distracted often and tend to procrastinate. This time tracking app for Mac can help you discover your biggest productivity pitfalls and assist in building more efficient work habits.
Pricing & plans: Starts from a $30 one-time payment per user, also has a 15-day free trial version.
Harvest
Project-based workers, this time tracking tool is for you. Meet Harvest, a time tracking app for Mac users who need to track their time spent on projects and tasks. Harvest also keeps track of your invoices and revenue flow – Stripe and Paypal integrations make it even more convenient.
Features: Timer-based time tracking, timesheets, expense monitoring, comprehensive reports, invoicing, automatic reminders sent to clients that haven't paid your invoices, integrations with other tools (Asana, Slack, Jira, Trello), custom exports.
Compatibility: Harvest will suit you well if you or your team's work is project-based or if it's crucial to track time spent on specific tasks. Additionally, those who don't want to use another tool for managing invoices and revenue can benefit from Harvest's automatic invoice management.
Pricing & plans: Harvest has a free plan that includes one user with two active projects. Pro version with unlimited projects starts at $12/user/mo. The time tracking app also offers a 30-day free trial for the Pro version.
Klokki
Klokki is another automatic time tracking tool among the best time management apps for Mac listed in this article. This Mac-only tool offers rule-based time tracking – you can set your specific automated time monitoring rules, and Klokki will start tracking hours as soon as it spots a "trigger".
Features: Automatic time tracking, billable hours tracking, different reports, menu bar timer, Jira integration.
Compatibility: Klokki can be a valuable addition to an everyday workflow for freelancers that need to track billable hours. Set your hourly rates, automatically track work hours, and invoice your clients easily. Large teams, however, may need more features, and Klokki doesn't have the most comprehensive list.
Pricing & plans: You can purchase Klokki for a one-time fee of $30 or try it out with a 14-day trial.
Timing
Moving on with exploring the best time tracking apps for Mac users – meet Timing, an automatic time tracking app offering a smart timeline. With this tool, you won't have to worry about activating any timers because Timing will do it automatically. And all of your workday activities will appear in your daily timeline.
Additionally, when your work activities are recorded, you'll be able to assign them to specific projects or tasks by simply drag-and-dropping them. Timing also integrates meetings & events from your calendar into your timeline and automatically detects video calls.
Features: Automatic time tracking & smart timeline, team time tracking, reports and dashboard overview, manual time tracking, calendar integration, screen time & more.
Compatibility: Because of Timing's handy calendar integration and the smart timeline view, this time tracking tool will benefit Mac users whose daily routine is filled with meetings, attending events (both on- and offline), and calls. Timing not only tracks your hours but helps with overviewing your work schedule so you can optimize it accordingly.
Pricing & plans: Pro plan starts from €7.40/user/mo, Expert plan (more features added) begins at €9.90/user/mo. The Teams subscription is a multi-user plan (2-20 users) with team-specific features, starting at €16.90/user/mo. Timing also offers a 14-day free trial version.
Daily
As said on Daily's website – it's a simplified time tracking tool designed to eliminate time spent on turning on/off timers or stopwatches and dealing with note-taking. What made me add this tool to the list of the best time tracking apps for Mac was its unique approach for tracking work hours.
During the day Daily systematically asks what you're doing rather than asking to clock in or automatically tracking all of your work. Initially, the interval between questions is 10 minutes, but it can be configured according to your preferences. When a Daily's question pops up, you can select or provide an activity and confirm it or dismiss the question. The app then uses an algorithm to fill out your timesheet automatically.
Features: Question-based task and time tracking, invoicing, data exports.
Compatibility: Daily is a good time tracking app fit for Mac users that don't want to deal with timers but don't rely on their ability to stay productive with automatic time tracking. Daily is a good middle ground – it reminds you to do the work but doesn't trouble you with manual timers.
Pricing & plans: Daily has a single subscription plan, and the pricing varies according to the subscription's length. Thus, it starts at $3.49/month and goes up to $49.99 for a lifetime subscription. You can try Daily out with its 7-day trial as well.
Clockify
Last but not least on our list of best time tracking apps for Mac is Clockify. It's a Mac time tracker, which relies on timers to clock in your work hours. It doesn't have such features as productivity or efficiency analysis, offline time tracking, or shift scheduling, but its main asset is the free version that covers the basic necessities of time tracking. You can use a timer to track your hours, log time in a timesheet, and manage your time in a calendar. However, there are also many handy features available to paid users only.
Features: timer-based time tracking, reports, timesheet templates, project time tracking, budget calculation, invoicing, integrations with many project management tools, and more.
Compatibility: If you're looking for a free time tracking app for Mac, Clockify's basic unpaid version could be an option for you. It won't provide the features needed for team management, but if you're, for example, a freelancer, Clockify is worth a shot.
Pricing & plans: Basic plan starts at $4.99/user/mo, the Standard plan (focuses more on timesheet features and billing) begins at $6.99/user/mo, Pro subscription starts at $9.99/user/mo, and Enterprise pack – from $14.99/user/mo. You can also try the Pro features with a 7-day free trial and, as mentioned above, Clockify has a basic unpaid version.
Final remarks on exploring the best time tracking apps for Mac
Whether you're looking for your first time tracking app ever or wish to switch to another tool, I hope that this list of time tracking apps for Mac has helped you wrap your head around the many options out there.
A suggestion here – before diving into free trials or even purchasing your first month of paid plans, take time to make a list of features that your new time tracking app MUST have. Then name features that would be great to have but aren't essential, and lastly, list functions, which you don't need at all. Having a clear picture of what you really need will help make the best time tracking app choice for you and your beloved Mac.
Did you find this article useful? Give it a clap!
Psst! You can clap more than once if you really loved it 🙂