9 Career advancement tips for employees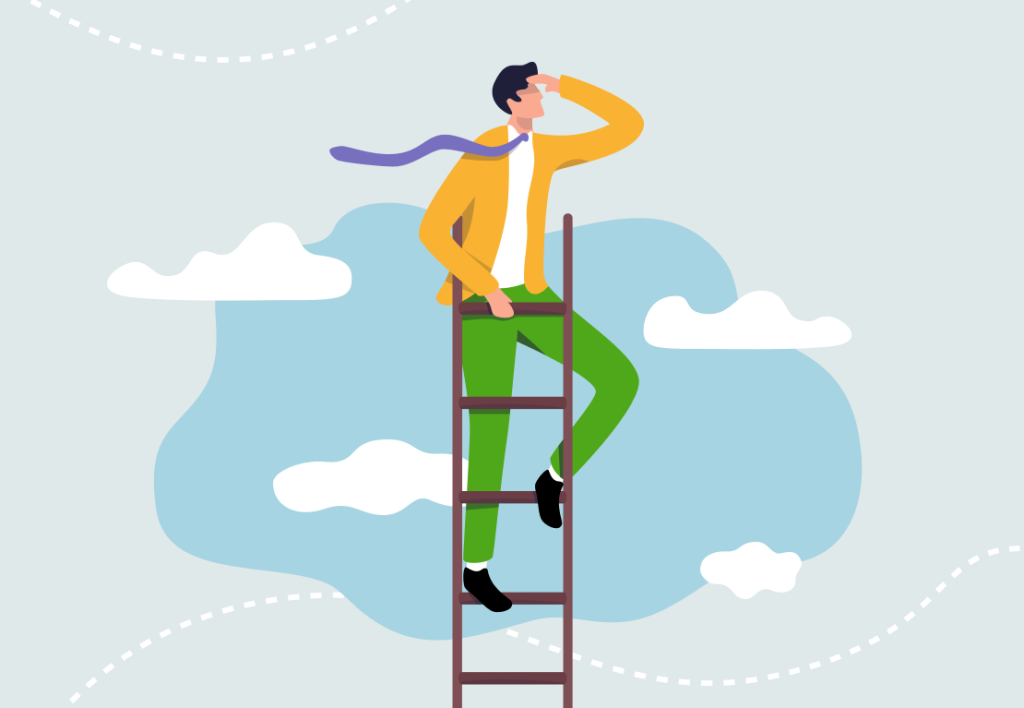 It's normal for talented employees to be looking for career advancement opportunities, and if they can't find them in their current workplace, they'll look elsewhere. According to the Job Openings and Labor Turnover Survey, the number of workers voluntarily quitting their jobs in March 2022 was 4.53 million, beating the previous series high of 4.51 million in November 2021.
Known as the Great Resignation, this mass exodus of people seeking new job opportunities results from the pent-up desire for change that was on hold before the pandemic. The current job market is booming, and it doesn't look like there is any slowing down in sight.
Many people are stepping outside of their comfort zone and into new fields or switching industries entirely. The pandemic has forever changed the way we work, with more employers offering a work-from-anywhere model. It opens up opportunities for people who want to prioritize career advancement and work-life balance.
But how to advance your career to reach your financial and professional goals? In this post, we share nine simple career advancement tips to help you score that desired promotion or navigate the waters of landing your dream job.
Want to get the most out of your time?
Try DeskTime for free!
Try free for 14 days · No credit card required.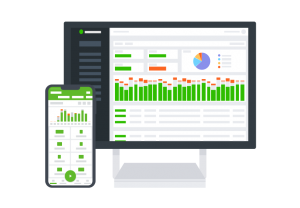 1. Be invaluable to your company
As you're looking for career growth opportunities in your workplace, think about what your company needs to succeed. What tasks are not being done? Are there inefficient processes that can be improved? How can you contribute to the company's mission and goals? Being proactive and going above and beyond the tasks outlined in your job description adds immense value to your company and makes you visible among your peers.
Take the time to become a subject matter expert in one specific job area. You will quickly become the go-to person for all questions on that topic. Your expertise will be difficult to replicate and very expensive to replace.
Making yourself an invaluable asset, who solves problems instead of causing them, will help you build a strong rapport with your managers and help you quickly achieve career progress.
2. Become a person of influence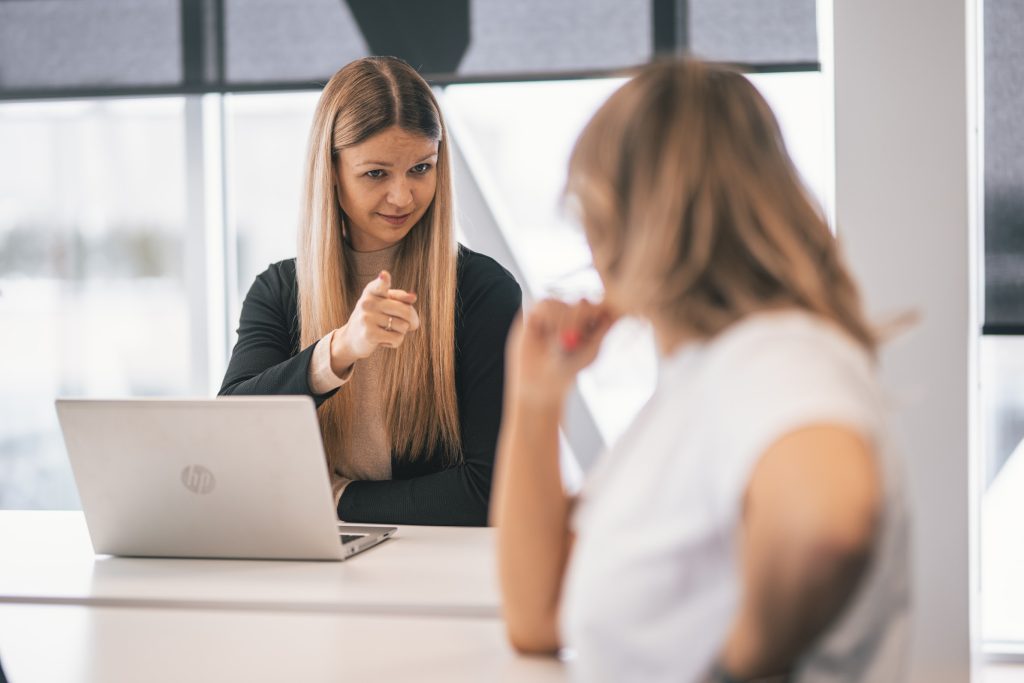 As you go about your professional advancement, it's essential to take the time to build relationships and try to make yourself known as someone competent and friendly. You must listen well, communicate clearly, solve problems quickly, work well with others, lead when necessary, mentor those less experienced than you, and negotiate effectively to establish yourself as a person of influence in your industry.
When other people see you doing these things regularly, they'll begin thinking of you as someone of worth and value. Plus, if the opportunity arises for them to recommend someone for a new position or promotion in the company, they'll be more likely to recommend you because they know your worth.
Confidence is key to convincing others that you are suitable for the job. The best way to achieve confidence is by feeling good. Deion Sanders once said: "If you look good, you feel good". Whether improving yourself through bodyweight exercises and a healthy diet or wearing clothes that make you feel powerful, it makes a difference in how you feel.
3. Engage with other departments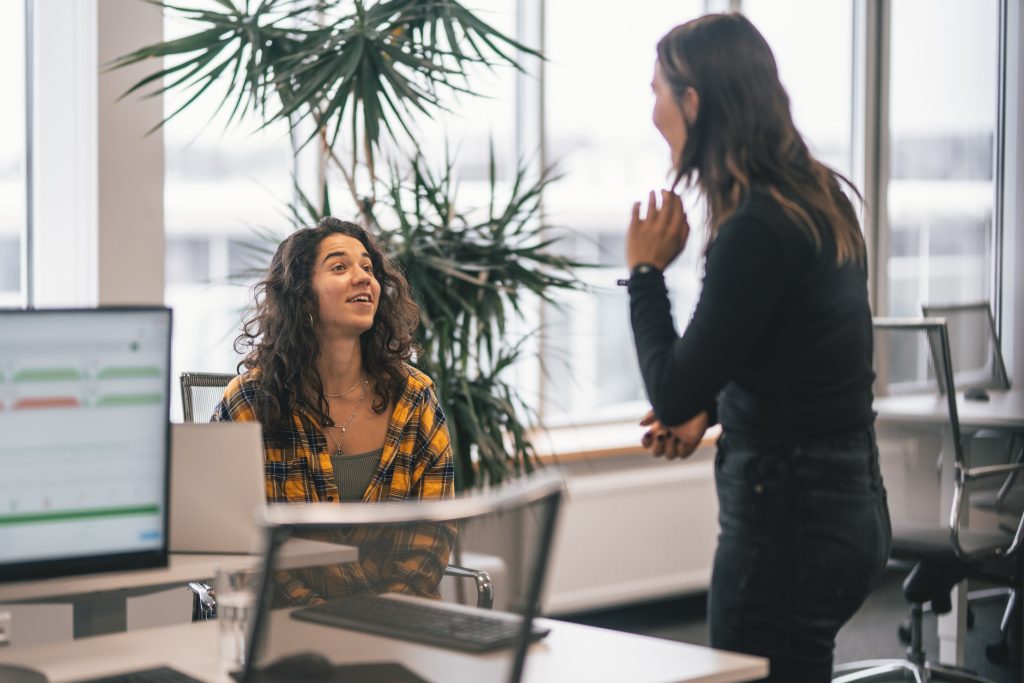 Networking within your company is a great way to prove yourself outside of your day job and build trust among other departments in your workplace. You can share your skills, knowledge, and expertise with other business areas. Your ability to connect with other people and find solutions for problems will help you stand out from the rest, which will improve your chances of career progression.
You can also use this time to learn more about the inner workings of other departments in your company and how they can be used to benefit the bottom line. Use this knowledge to brainstorm new ideas for serving others better and getting involved in projects that matter the most to your company's success.
4. Developing new skills for career advancement
Learning new skills is always an avenue for career advancement.
There are many ways to do this, and you should start by asking yourself what skills you would like to have. Maybe you work for an international company and want to take language lessons to score a managerial role in a foreign branch. Or perhaps you work in marketing and want to keep up with visual trends to present fresh ideas to your boss that will get you noticed.
Regardless of what skill you want to learn, there are plenty of opportunities. For example, think about the options around you at work where you could be doing more if only you had the know-how.
Today you can develop new skills by enrolling in higher education or simply using online resources like StuDocu to find hundreds of free learning materials on your desired skill.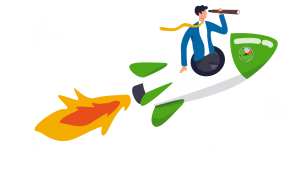 Want your productivity to skyrocket?
Get the most out of DeskTime's power features for time management.
learn how
5. Apply for open positions and volunteer for new projects
Are you feeling bored in your current role? That is a good sign you have been sitting in your comfort zone for far too long. It is time to start looking for career advancement opportunities.
You don't need to abandon the ship entirely. The first step is to check for any open positions within your company. Don't be afraid to discuss available opportunities with your manager. After all, they should have your best interest at heart. A new position within the same company allows you to build on the skills and connections you have already made during your tenure. Typically a job change within your existing company is a promotion in and of itself.
Don't fret if there are no job openings. Raise your hand for new projects in the pipeline and vocalize to your managers that you have the capacity and interest to take on new tasks.
6. Have clear goals in your career path development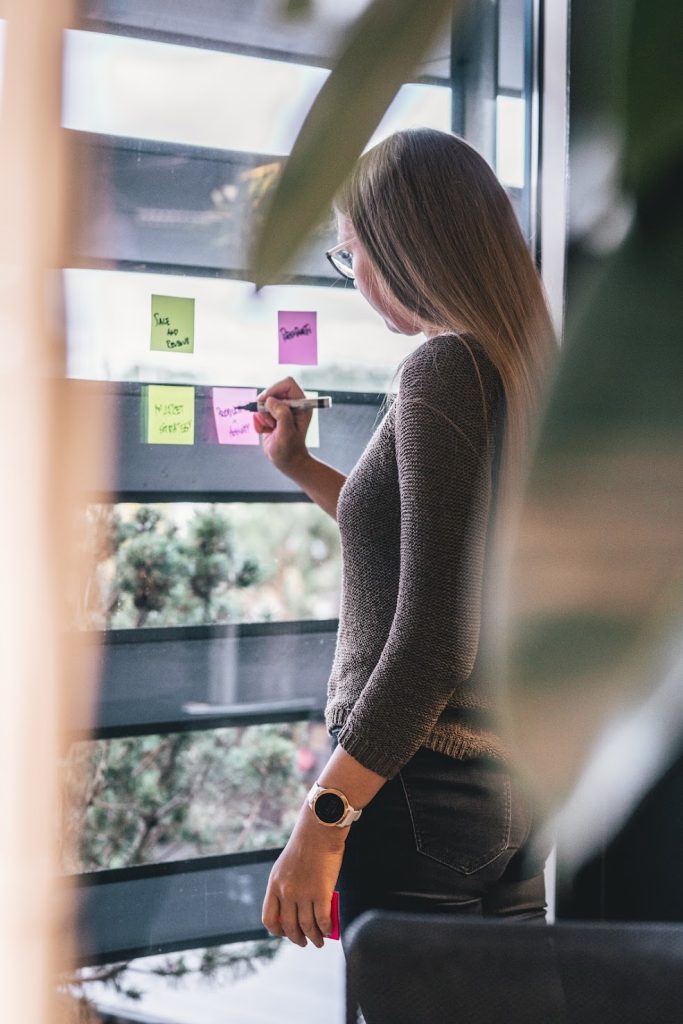 The most important thing to remember in your career path development is that you need a clear career goal in mind.
It's easy to get caught up in the day-to-day. You wake up, go to work, do your job, come home, and repeat. Before your know it, years have passed. It's not always easy to figure out what else you can be doing for career advancement. But if you want to make professional progress, you have to set clear goals and then work towards them.
That may sound obvious, but it's a common mistake people make when starting their careers. If you don't know where you want to go, how can you expect to get there?
Take some time to think about what career or role would be most satisfying for you, and then work backward. Is your current position advancing you down the right path? Do you have the needed skills? How can you use your recent experience and skillset to build up toward this goal?
Your goals should be clear, specific, and measurable. Write them down to serve as a reminder and a point of reference throughout your career advancement journey.
7. Research job openings, salaries, and employee reviews in your area
Don't get stuck in a role where you are severely underpaid. PayScale and Salary.com are great websites to research salaries for specific jobs in your area. Knowing how much other people with similar backgrounds get paid for the same job title will help you prepare counteroffers or negotiate higher salaries during a career change or advancement within your current role.
If you determine that you are underpaid in your current role, it is a vital sign to start looking for a new job. Glassdoor, LinkedIn, and Indeed are great resources for finding job openings. You can filter by job description, salary, location, year of experience, and more.
Glassdoor also has employer reviews written by anonymous employees. Reading employee reviews sheds some light on what it's really like working at an organization, including culture, work/life balance, and an overall rating of the company itself. When determining if a job change is right for you, consider these factors.
8. Embrace a digital presence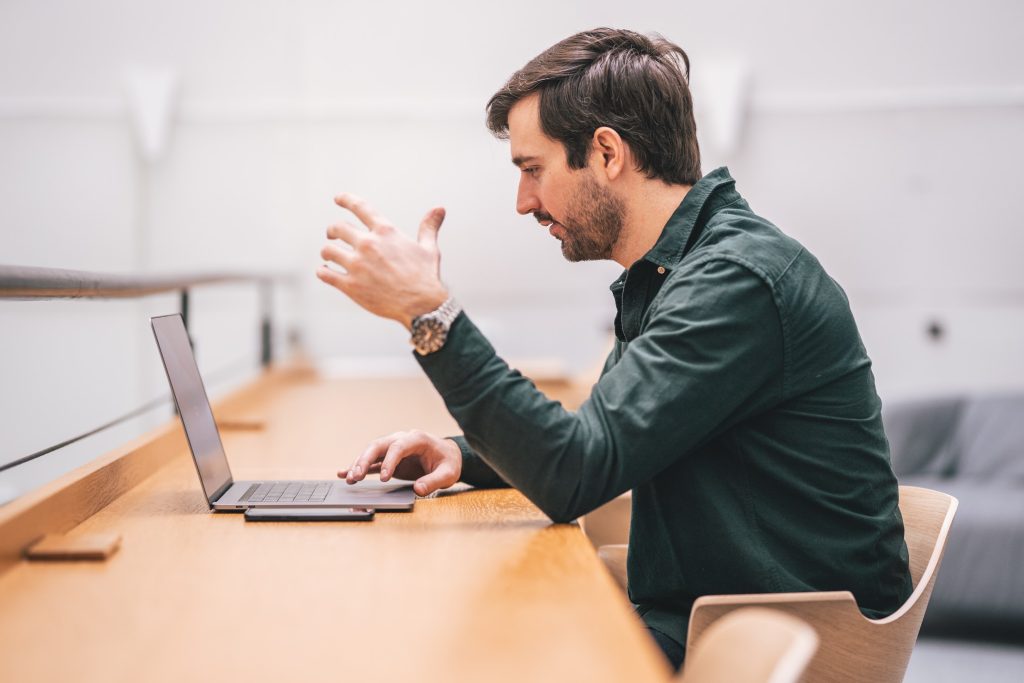 The internet has leveled the playing field in many ways, and if you are a bit savvy, you can use it for your career advancement. There are ways to showcase your skills online, no matter what industry you're in.
Turn some of your knowledge into a course and sell it using an online course platform. Creating a high-quality course will generate some power behind your name and speak for itself as it brings in leads, proving you are an expert in your field.
Build a website or blog that illustrates desired skills to potential employers. To stand out from the crowd, take a new approach to data integration and use a modern data stack when building your website to turn dull, old data into a visually appealing dashboard or report.
A digital presence doesn't just have to be professional. You can also use it to express your personality and interests. It's a great way of keeping in touch with people who could open up opportunities for you in the future, like this guy from college who started a marketing agency and it's now an expert on marketing books.
9. Take on extra work (but don't overdo it)
The best way to show your boss that you're ready to take on a new challenge is by taking on different projects in your current position.
There are several benefits to this approach. It allows you to demonstrate your ability to problem solve and work independently. Taking on extra work also shows initiative, which is a quality many companies look for when hiring employees into management positions.
However, adding extra work isn't always easy. It may be hard to find time in your schedule if you already have a full workload. Plus, it's pretty easy to get caught up in work overload, which can result in loss of work productivity.
The key here is time management and prioritizing the tasks so they don't interfere with other deadlines for which you're also responsible and being mindful of taking on extra work – if you can't, you shouldn't. 
Final thoughts on career advancement
Don't wait for opportunities to be placed in front of you but look for career advancement options proactively. It is crucial to step outside of your comfort zone and show initiative.
With hard work and determination, the world is your oyster. You can accomplish anything you set your mind to. If you are unhappy in your current job, take a step back and reevaluate. Is this job helping you achieve your job advancement goals? If not, it is time to look elsewhere – be open!
This is a guest post by Ezequiel Cohen. Ezekiel has a special affinity with numbers and patterns, on top of being a natural at PR. This gives him the edge when it comes to SEO analytics and advertising strategy.
Did you find this article useful? Give it a clap!
Psst! You can clap more than once if you really loved it 🙂