DeskTime year 2018 in review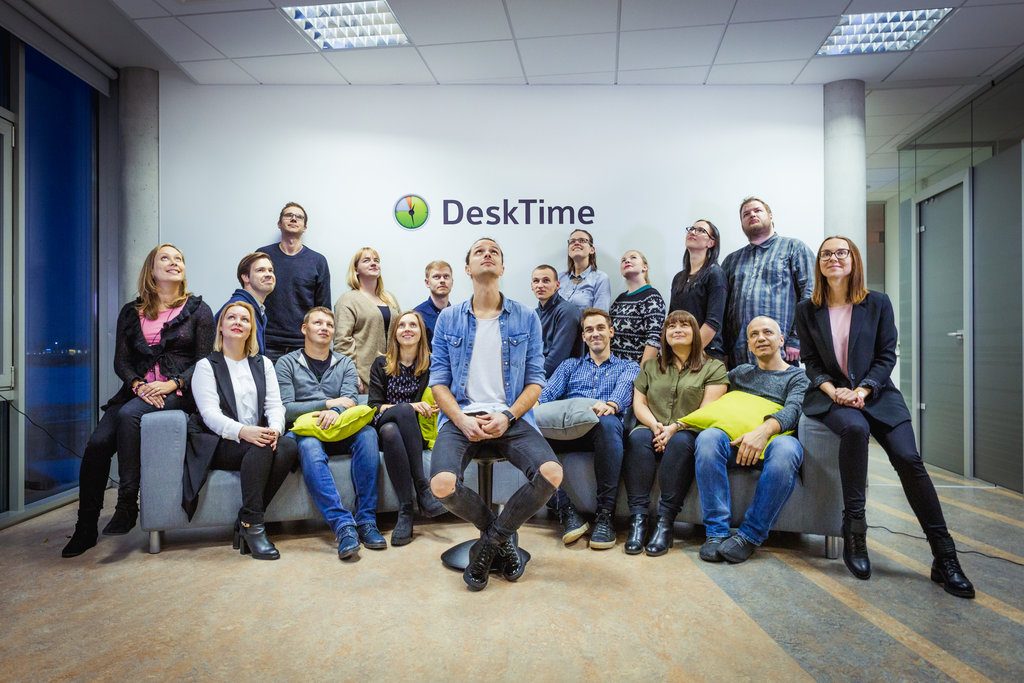 2018 passed fast, but what a year it has been! We know just as well as you that productive time means time well spent, right?
Some time has passed since our previous look-back post in mid-2017. Since then the number of DeskTime users has grown from 100k to 144k users.
But can we – the DeskTime team – serve as a productivity example? Well…we don't mean to brag, but our own productivity stats for the year are pretty amazing – an average 87% of productive time!
For that, we have you to thank – DeskTime users and fans! To show you exactly what we accomplished this year – and what's in store for 2019 – let us take you behind the scenes of DeskTime.
Want to get the most out of your time?
Try DeskTime for free!
Try free for 14 days · No credit card required.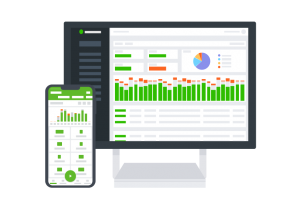 DeskTime's productivity report of 2018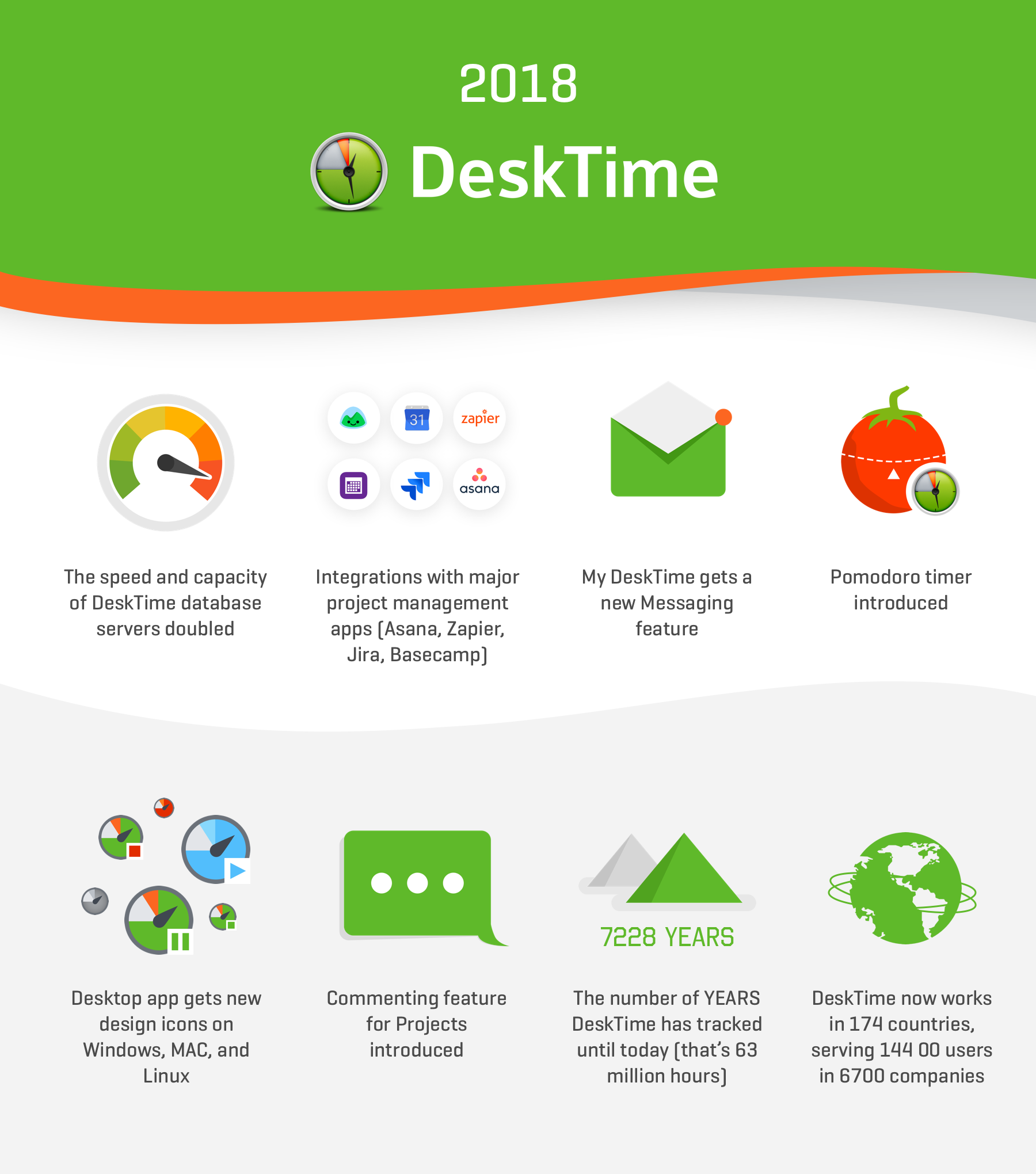 We proudly present our most important milestones of this year – improved server capacity, integrations with major project management apps,
The driving forces behind all these achievements are hard work, passion for what we do, and teamwork.
In fact, we could make another infographic about how many people were involved in each of DeskTime's 2018 milestones, how many cups of coffee were drunk, boxes moved (we did move office in the meantime!), and meetings held to make all this happen.
But…we stopped at the coffee. Because there was no way we could count that amount.
Jokes aside, we still wanted to take you behind the scenes of DeskTime and introduce you to our friendly and productive team.
Who are the productive people behind DeskTime?
Our gang consists of not only developers, managers, and customer support representatives, but also of design, marketing, administration, UX, and other specialists.
DeskTime's project manager Toms Blodnieks put it this way: "Productive companies across the world look a bit like ant-hills – they are one and whole from the outside, but inside there's a lot going on. More than 20 people are involved in how DeskTime works, looks, and communicates with the world. Surely, the 144 000 users around the world are the engine that keeps our ant-hill going – and growing."
Let's look at DeskTime's development team. Five developers are working on diverse projects from system improvements to mobile app development to make DeskTime meet the needs and expectations of users. Software engineer Mikus believes that code is the very foundation of DeskTime: "The smallest error in code can bring the whole software to a halt. Therefore, responsibility and precision are the main professional values of the development team."
Meanwhile, our marketing and content team has been working hard to spread the word about why and how companies can benefit from using DeskTime. This year we've been featured on prominent blogs like Lifehack, Glassdoor, The Ladders, Fit Small Business, Flexjobs, and Hult.
DeskTime's content marketing team lead Krista Krumina points out: "DeskTime is a great product to write about, as it has so many uses and the productivity data it gathers is eye-opening. Our team loves to experiment and test different productivity tactics in our daily work, then look at the DeskTime data and draw conclusions that we share with our readers. What motivates us to do it? We really feel that we're on a mission to help people improve their productivity and work-life balance."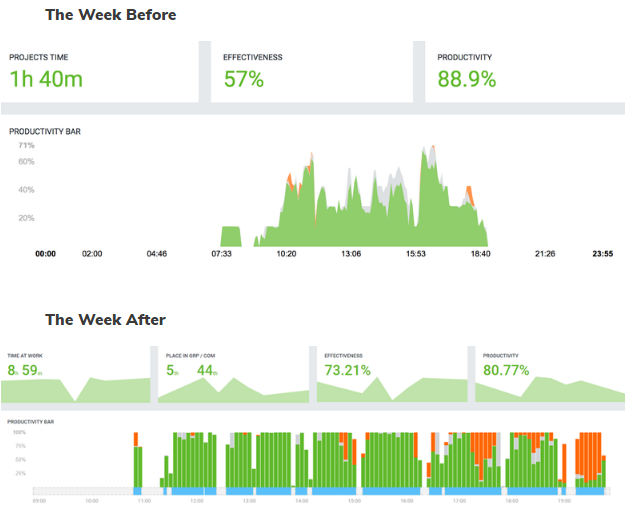 An experiment by DeskTime content team (published on the Muse): Productivity changes after swapping a desk chair for a yoga ball.
What's in store for 2019?
DeskTime's CEO Artis Rozentals admits he's proud to lead a team that truly believes in what they do. He points out: "At DeskTime, we practice what we preach. Most of all, we believe in working smartly and efficiently – and going home with a sense of accomplishment."
Artis agreed to give a sneak peek into DeskTime's plans for 2019: "Every year the DeskTime team analyses and evaluates the previous year's successes and drawbacks to set the priorities for the next year. Alongside ongoing priorities such as constantly improving our app's performance and user experience, we'll focus on the following updates:
Improving the Projects and Reports sections

Introducing the Scheduling feature

Updating iOS un Android apps
Introducing the Invoicing and Billing feature."
We wish you a productive New Year!
2018 was so full of events that we could easily fit two years inside. And for that, we have to thank you – DeskTime users, supporters, and followers.
It feels great to be dynamic and do what we love. But, remember this – to stay productive and avoid job burnout, you also need proper rest and regular breaks! Follow the DeskTime blog for great advice about achieving work and life balance. Love yourself, because we love you!
Here's our New Year's wish to every one of you out there:
Take a break from worrying. And make every minute count!
Did you find this article useful? Give it a clap!
Psst! You can clap more than once if you really loved it 🙂