5 inspiring entrepreneurship stories that teach us valuable management lessons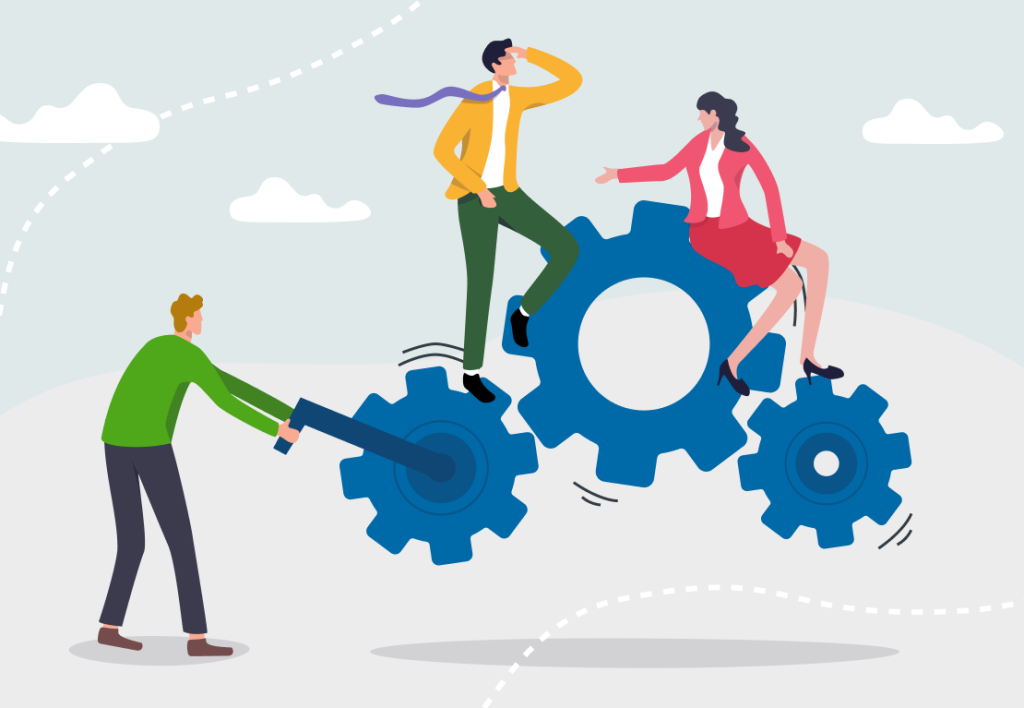 From startup icons to renowned global brands, today we're sharing five inspirational entrepreneurship stories that offer valuable management lessons.
Entrepreneurship is an unpredictable journey. Many entrepreneur stories don't start with a perfect business plan, but successful founders always find a way to make their ideas work. And usually, the key to success is in the fact that they've managed to build a great team and lead it effectively.
Let's look at five entrepreneur stories and their approach to team management that has helped them build successful, million (and billion) dollar companies.
Want to get the most out of your time?
Try DeskTime for free!
Try free for 14 days · No credit card required.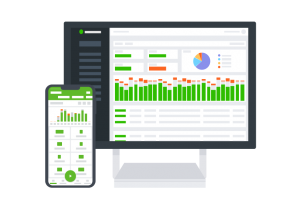 Mary Kay Ash, founder of Mary Kay Cosmetics
In 1963, Mary Kay Ash founded one of the world's leading cosmetic brands, Mary Kay Cosmetics. Following several unsuccessful attempts to climb the ladder in male-dominated companies, Ash took the bold step of starting her own business with the main goal of empowering women. Mary Kay Cosmetics is currently one of the largest direct sales companies in the world.
"There are two things people want more than sex and money – recognition and praise."

Mary Kay Ash
Ash's management philosophy was centered on recognizing and rewarding people for their hard work. For example, she would hold an annual competition among the company's sales reps and gift the winner with a brand-new Cadillac. And that's just one of many examples she rewarded her best-performing team members.
Management lesson: Focus on employee empowerment
Boost employee self-confidence by giving them the tools and mandate to do things their way. Then, get off the way and let them succeed their way, too. If your team succeeds, your business also benefits. On top of that, don't forget to ensure that people know that their hard work is noticed and appreciated.
Richard Branson, founder of Virgin Group
In the early 1980s, Branson – who had already achieved success with Virgin Records – had plans to fly to the British Virgin Islands. However, his flight got abruptly canceled. Undeterred, he rented a plane with his credit card and filled it with the bumped passengers. This was the start of his billion-dollar venture, Virgin Airlines, and one of the most interesting entrepreneur stories ever heard.
Today, Virgin employs more than 50,000 people in over 50 countries. Branson is well-known for his leadership style, which puts employees and their well-being above everything else. He's repeatedly stressed that the company's greatest asset is the people who work there.
"Clients do not come first. Employees come first. If you take care of your employees, they will take care of the clients."

Richard Branson
Management lesson: Be approachable
Branson, for example, practices a management technique called "walkabout", where he proactively goes and talks to his employees, listening and taking notes. But don't forget that it's equally important actually to act on the feedback gathered.
Joel Gascoigne, co-founder of Buffer
Another entrepreneurship story with valuable management lessons comes from Joel Gascoigne and his company Buffer. The popular social media management tool and its founders have made headlines countless times throughout the years due to their unusual approach to team management.
Buffer was a remote-only company before it became a worldwide trend thanks to Covid. The company has kept its team small despite having grown to $20M in revenue. And their founders are really trying to push the boundaries of transparency, even publishing employee salaries online.
"Transparency is a great way to build trust in a team. If all the information about everything that's going on is freely available, that helps everyone to feel completely on board with decisions."

Joel Gascoigne
Management lesson: Don't keep your team in the dark
Buffer's CEO says company-wide transparency has helped them build trust between the management and team, boost innovation, and improve business results. It doesn't mean you have to do the same and publish your team's salaries online. Start with smaller steps – regularly share your failures and learnings, business results, and other relevant information with the team. 
Agris Tamanis, co-founder of Printful, DeskTime, & more
Back in 2004, Agris Tamanis co-founded the Latvian local social network Draugiem.lv, which quickly surpassed one million active users – that's over half of the country's population. Having tasted success, he started to experiment with new businesses, which eventually led to the launch of several million and billion-dollar companies, including the DeskTime time tracking app. 
Today, Draugiem Group (which DeskTime is part of) is one of the best-known entrepreneurship stories in the country.
Tamanis says that his key to success is hiring people who are smarter than him, then getting out of the way as soon as possible. He stresses the importance of giving employees the right tools, flexibility, and autonomy to make decisions independently, which leads to higher performance and, thereby, better business results.
"When we build a team, it's not diplomas and experience that we care about the most – it's your enthusiasm and eagerness to learn and grow."

Agris Tamanis
Management lesson: Give your employees autonomy
From flexible working hours to freedom to plan one's days and experiment with new ideas – there are many ways to give your employees control over their work life. At the same time, track your team's performance, provide feedback, and reward good work.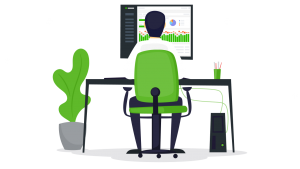 Track your team's performance!
See how your employees are doing. Prevent time-wasting and discover your most valuable teammates.
Discover time tracking benefits
Sara Blakely, CEO of Spanx
When Sara Blakely created Spanx in 2000, she had no prior experience in fashion, manufacturing, or business. Despite facing numerous challenges and rejections, she remained determined. Today, Spanx is one of the best-known underwear manufacturers in the US, with revenue exceeding $400 million in 2022.
As a leader, Blakely is well-known for her authenticity – she's always been open to sharing her mistakes and her personal entrepreneurship stories with the team and encouraging her employees to do the same. For example, the company holds "oops meetings," during which employees share humorous stories of their own blunders.
"It's important to be willing to make mistakes. The worst thing that can happen is you become memorable."

Sara Blakely
Management lesson: Lead by example
As a leader, it's crucial that you set the example – own your mistakes, step out of your comfort zone, or show appreciation to customers if you want your employees to do the same. Create an environment where your team is encouraged to follow your lead.
Five entrepreneurship stories, five lessons learned
So, here's what these entrepreneur stories taught us:
Mary Kay Ash taught us the importance of focusing on employee empowerment and recognizing their hard work.
Richard Branson emphasized the value of being approachable and actively listening to employees' feedback.
Joel Gascoigne showed us the benefits of transparency.
Agris Tamanis highlighted the significance of giving employees autonomy, tools, and flexibility to work independently.
Sara Blakely exemplified the concept of leading by example and embracing mistakes as learning opportunities.
Each of these entrepreneurship stories is unique, and so are the lessons learned along the way. Undoubtedly, as a business owner or team manager, you'll sooner or later come up with your own observations and lessons learned. But you know what they say – while it's good to learn from your experience and mistakes, it's even better to learn from the mistakes others have already made.
Did you find this article useful? Give it a clap!
Psst! You can clap more than once if you really loved it 🙂