NEW feature! Customized application groups that suit your employees' specifics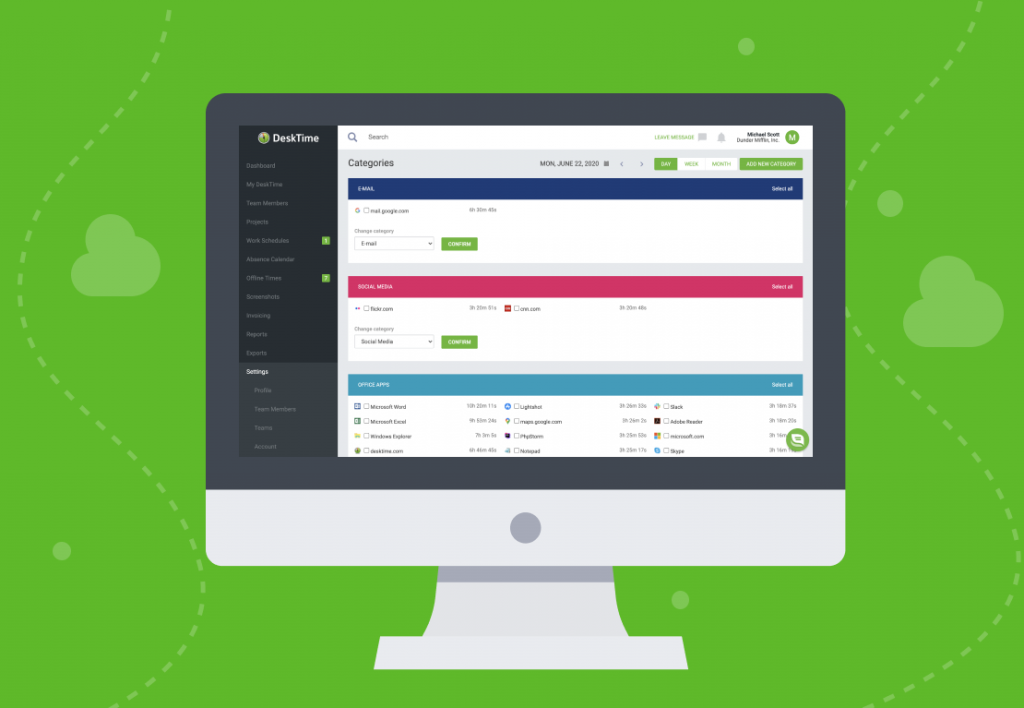 It's been a while since we added application groups. This function let you categorize all applications in groups, which made it easy to see what your employees had been working on.
Yet not all applications can be put in the 6 categories proposed, right? Therefore, we've added a new function – you can now create specific and more accurate application groups that suit your company's and employees' specifics.
Want to get the most out of your time?
Try DeskTime for free!
Try free for 14 days · No credit card required.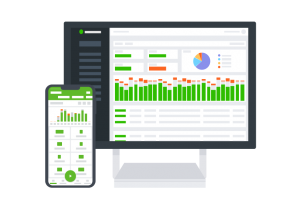 Here's how you add a new category:
Let's say, designers in your company use numerous design-related applications, and you want to group them all under one category – Design (because that would make more sense than putting them into the category Office apps). So you can now simply add a new application group.
Log into your profile and go to Settings → Categories. Then click on Add at the up right corner of the page: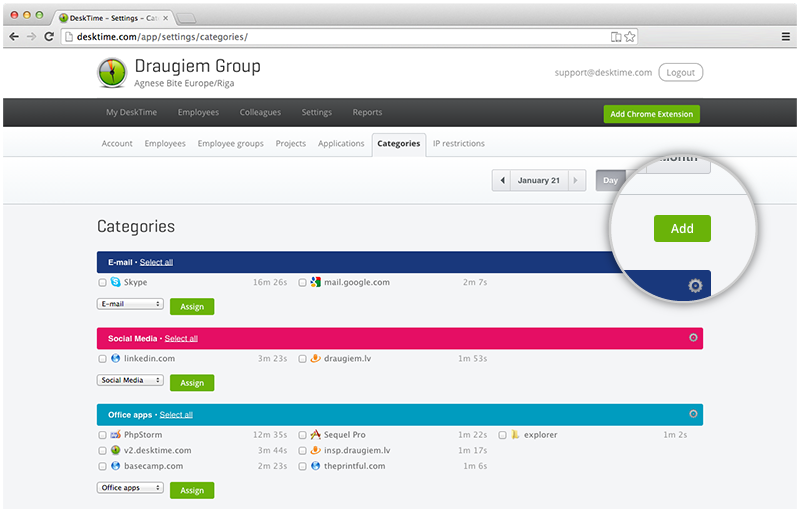 Type in the name of the category, choose its color and Save it: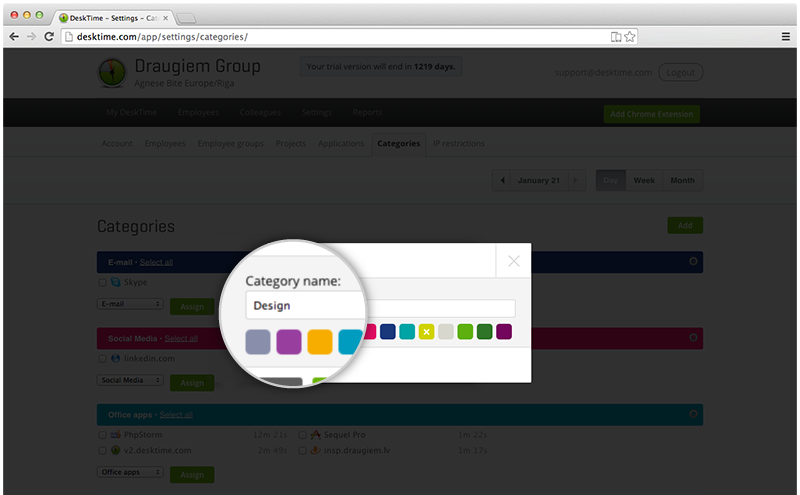 Once you've created a new category, it will show up on the top of the list: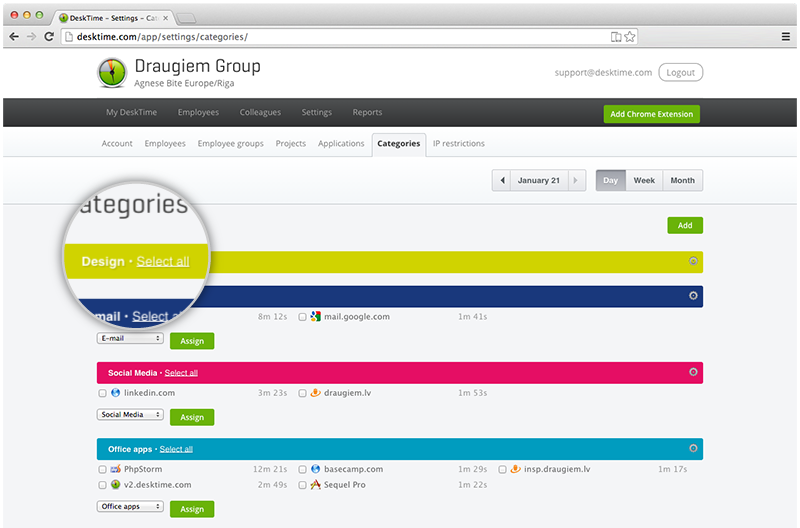 And it's done! You can now add applications to the new category like you did before: select the applications you want to move to this category and change their status.
Go on – add new categories now!
Did you find this article useful? Give it a clap!
Psst! You can clap more than once if you really loved it 🙂