The ultimate list of apps & resources for freelancers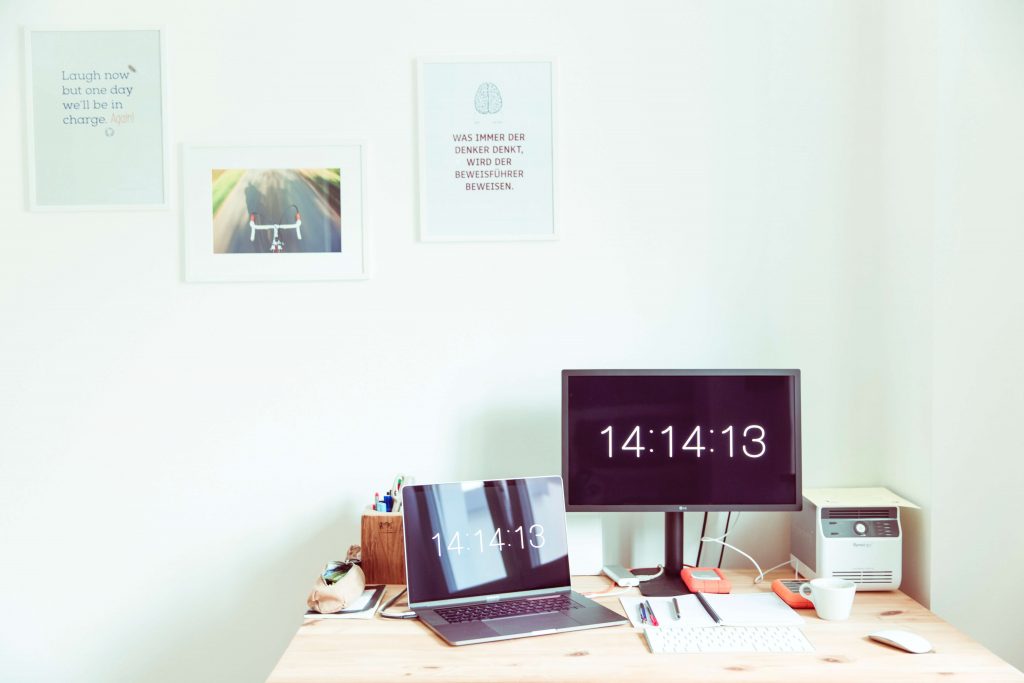 From the outside, freelancing might seem like the perfect work and lifestyle. Lucky freelancers can choose their favorite projects and clients, manage their own time and work from exotic countries while sipping cold drinks on the beach.
That's the beautiful myth. If you've ever been a freelancer, you surely know it's not all roses. And the freelance work you like and do so well doesn't take up all of your time.
From my experience, roughly 10-25% of the time is spent on writing proposals, preparing contracts, prioritizing my tasks, planning my workflow, and issuing invoices.
Want to get the most out of your time?
Try DeskTime for free!
Try free for 14 days · No credit card required.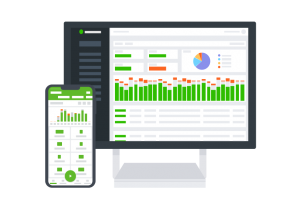 Luckily, I am not the only one facing these challenges. In the USA alone, there are more than 57 million freelancers. App development companies weren't going to miss this market opportunity.
In this article, I've made a selection of tools and apps I've found useful in my work as a freelance writer and part-time employee in a content marketing agency. From my experience, they can make your self-employment smoother, while helping you earn more and enjoy the remote lifestyle you want.
Read the whole article or jump to the section you're interested in:
1. Communication
2. Briefing
3. Time management
4. Project management
5. Financial management
6. Other useful resources & apps for freelancers
1. Communication
If you're a freelancer, the quality of your product or service is what matters the most. Nevertheless, many customers will appreciate if you communicate in a structured, timely, kind, and proactive way.
The communication channel you use plays a significant role in how you're perceived as a professional.
For example, if you use an app that is not convenient for your customers, there can be lags in your correspondence and frustration from both sides. If you're developing a long-term relationship with your client, make sure you're on the same page about how you keep in touch.
In my work, I use well-known and widespread communication platforms. They are handy for my clients and for me because millions of people use them and many other apps sync with them.

Gmail
With new communication tools springing up every day, email remains the most traditional and widespread one. 26% market share and more than a billion active users make Gmail a universal platform compatible with almost everything. It's also fast, efficient, and easy to use.
Google offers many other communication tools that can be very useful to freelancers: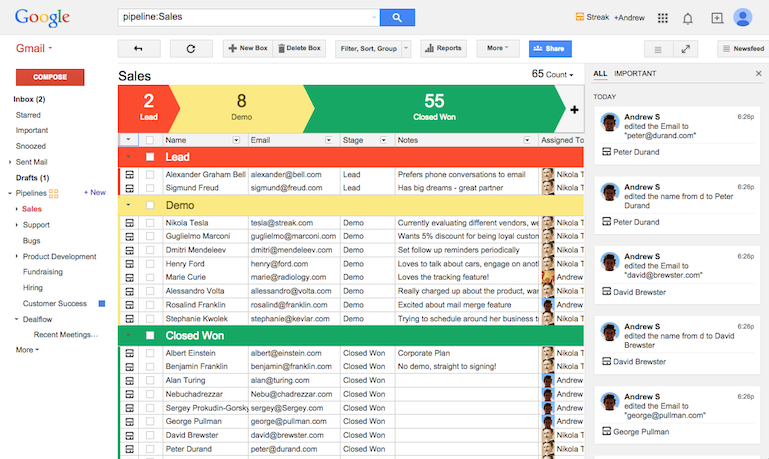 Skype might seem like old news, but it's still one of the best – and most popular – free messaging, calling, and video conferencing services out there. You get all the basic features to stay in touch with your customers and co-workers, and no extra expenses are required, even if you make conference calls with many participants.
Skype has a separate app and a web version, you can easily share your screen with your customers to get your point across faster. Another benefit – you (and your clients) don't have to have a Google account to use it.
Slack is usually regarded as an app for companies and their in-house workers, but freelancers can find it handy as well. If you have permanent customers or if you're a part of a remote team, ask them to add you to the necessary channels so you can get up to speed on the internal team's communication.
Some of Slack's best features are direct messaging, group chat, searchable archives, desktop notifications, mentioning with @, and chat channels that are specifically assigned to different topics.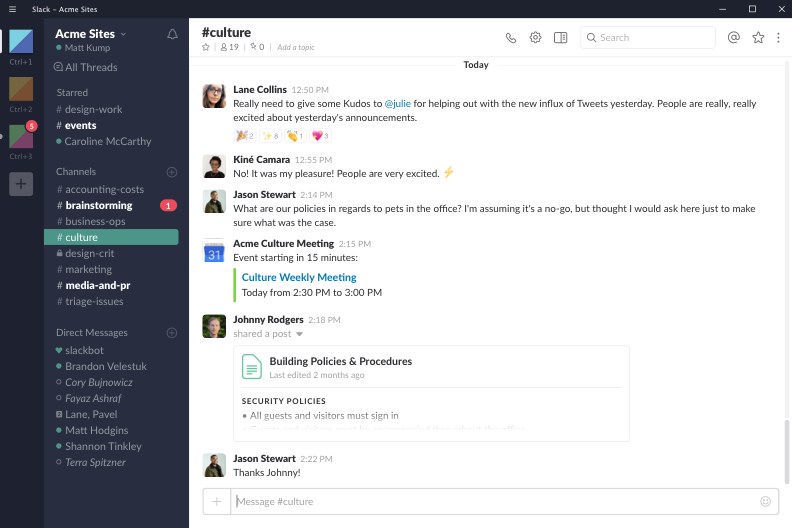 In reality, you'll most likely use a combination of several communication channels, and maybe even less formal messaging apps like WhatsApp and Messenger to talk with your closest customers.
For example, I use Gmail with all my new and infrequent customers with whom I keep a more formal communication style. I use Slack with one of my long-term clients – they have added me to their marketing and sales channels to keep me in the loop about the company news that concern my work. I use Skype to contact my agency colleagues, and Messenger for clients who are more familiar to me.
2. Briefing
Creative brief preparation is a very useful and often forgotten aspect of freelancing. Especially in creative industries, briefing helps to avoid misunderstandings that can arise when you're planning tasks remotely.
If your clients don't send you briefs, prepare a brief template yourself and ask them to fill all the fields that could be important for your task.
This way you'll achieve two things – get detailed info about the assignment at hand and demonstrate your professionalism to the customer.
Alternatively, you can draft the brief yourself during a meeting or a call with the client. Make sure it's specific enough – then you'll be able to use it as a reference in case of any disagreements later on.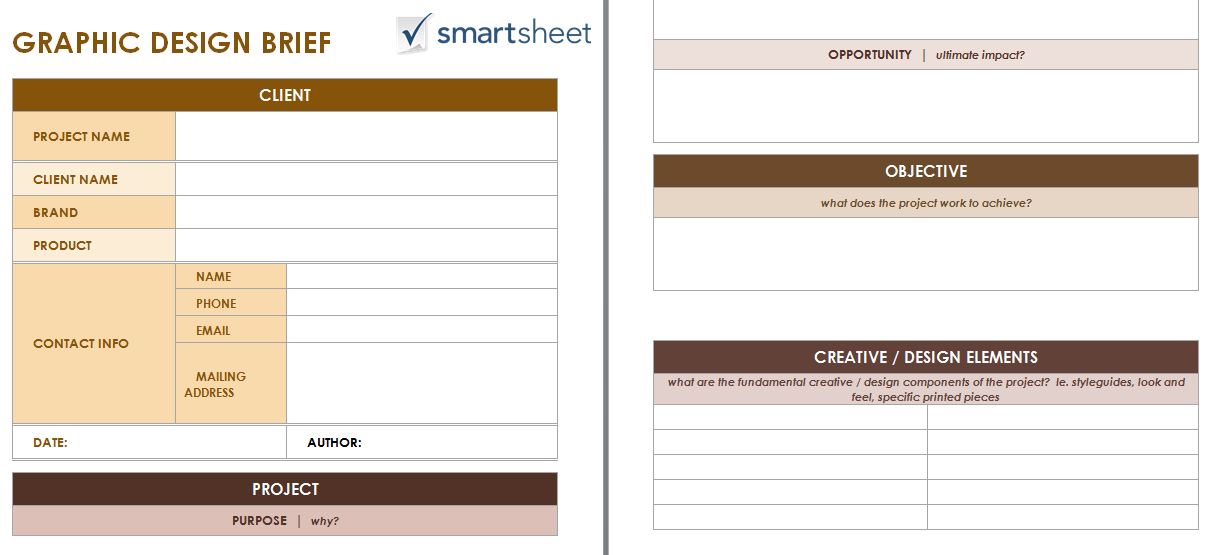 Here are some good sample briefs that will save you the effort of making one yourself:
3. Time management
Many freelancers struggle with planning their working hours, allocating time for each project and separating their work and personal life.
Flexible working hours are dangerous – you might often feel tempted to finish the task in the evening, at night or during the weekend.
If you're not strict with your working hours, you risk turning your life into a blurry existence of never 100% working or fully relaxing.
Project time tracking software can help you start organizing your work hours more efficiently and motivate you to track how much time each project actually takes.
However, if you're in need of more elaborate time management apps that will help you oversee your projects, discipline yourself, and boost your productivity, here's a list of some of the best ones out there.
If you feel that your creative work needs a bit more structure, DeskTime is the app for you. It lets you track your working hours, analyze productivity, and see the time spent on each project.
With DeskTime, you can: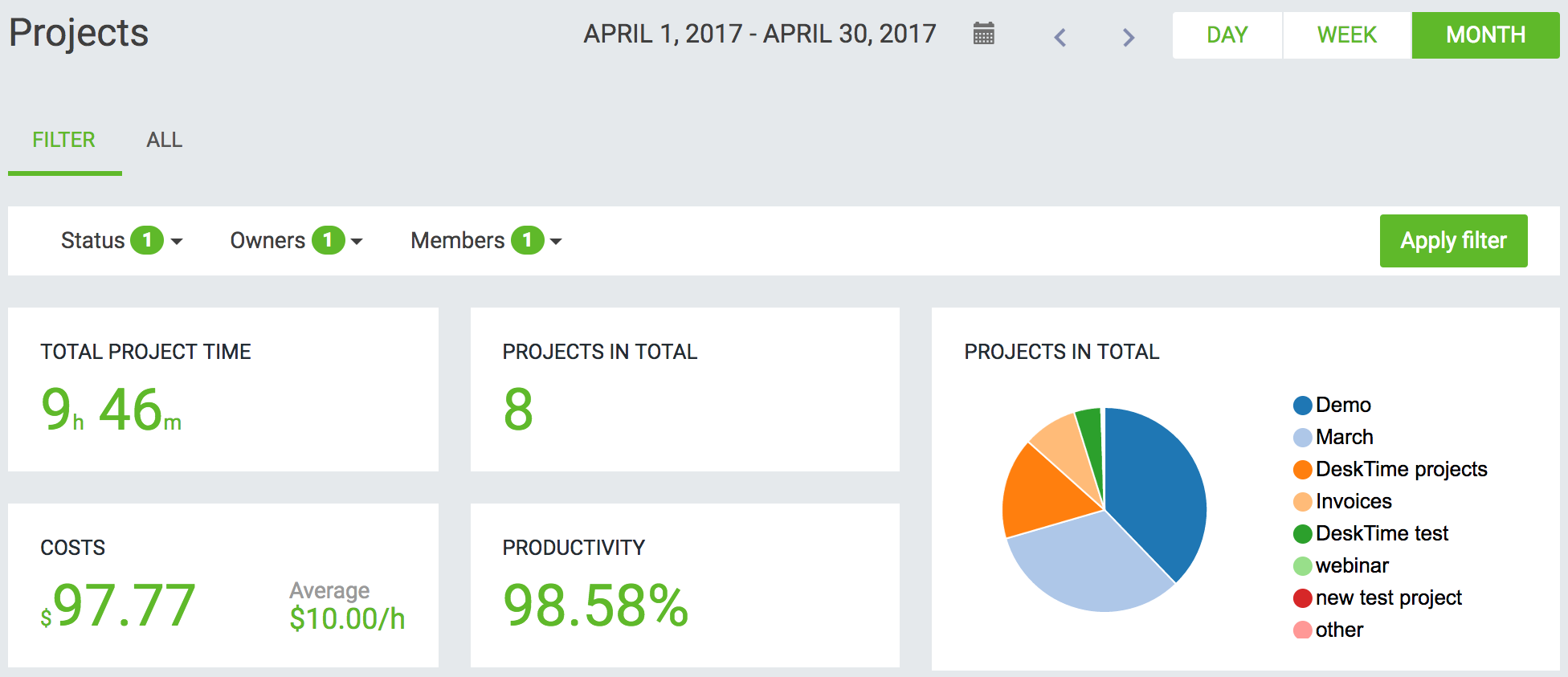 Timely is a different time-tracker without a timer. This app encourages you to fill in the hours you've worked on a specific project. Later you can see the history of a project and the time spent on its tasks. You can enter both your planned and actual worked hours and compare your estimations. A smart way to teach you to plan and estimate your time more accurately.
Rather than tracking, Cushion helps you schedule your time – and not just the work hours. You can plan time spent on projects, as well as your time off. The app indicates when you've overbooked yourself, helping to manage your time better and avoid burnout.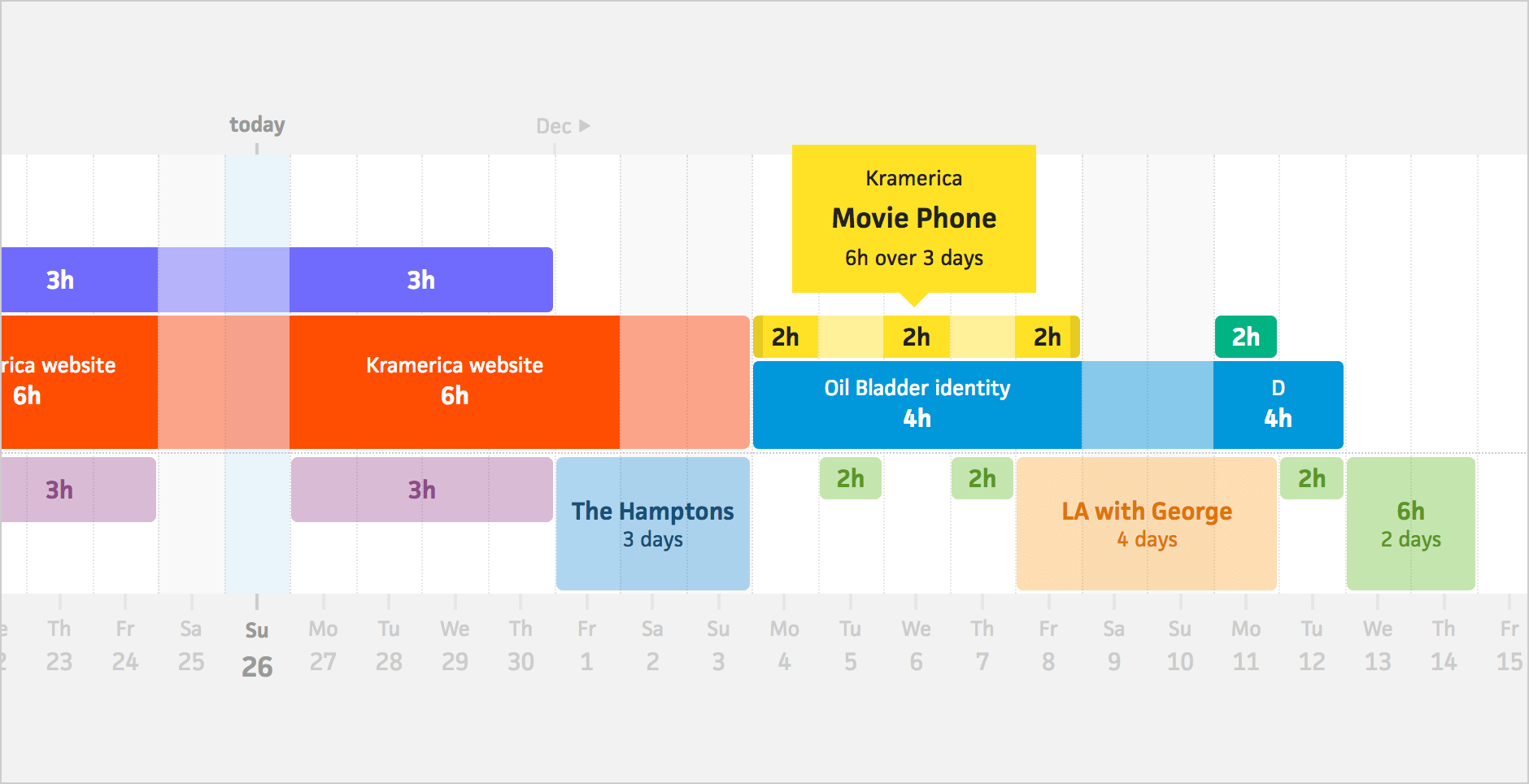 Try these tips and find time you didn't know you had:
4. Project management
There are numerous apps that show the status and deadlines for each task. If you're just about to start using a project management app, I'd suggest going with popular options that integrate with other widely-used tools.
Here's a list of reliable and widespread project management apps:
Resembling a whiteboard filled with sticky notes, Trello is a whole productivity platform that allows you to create project-specific boards and works great on desktop and mobile.
Trello is helpful for managing customer interactions, projects in progress, as well as goals and ideas for the future. As a freelancer, you can set up a board for assignments you are presently working on, upcoming tasks for the next weeks and a backlog. You can also create a separate board for each customer.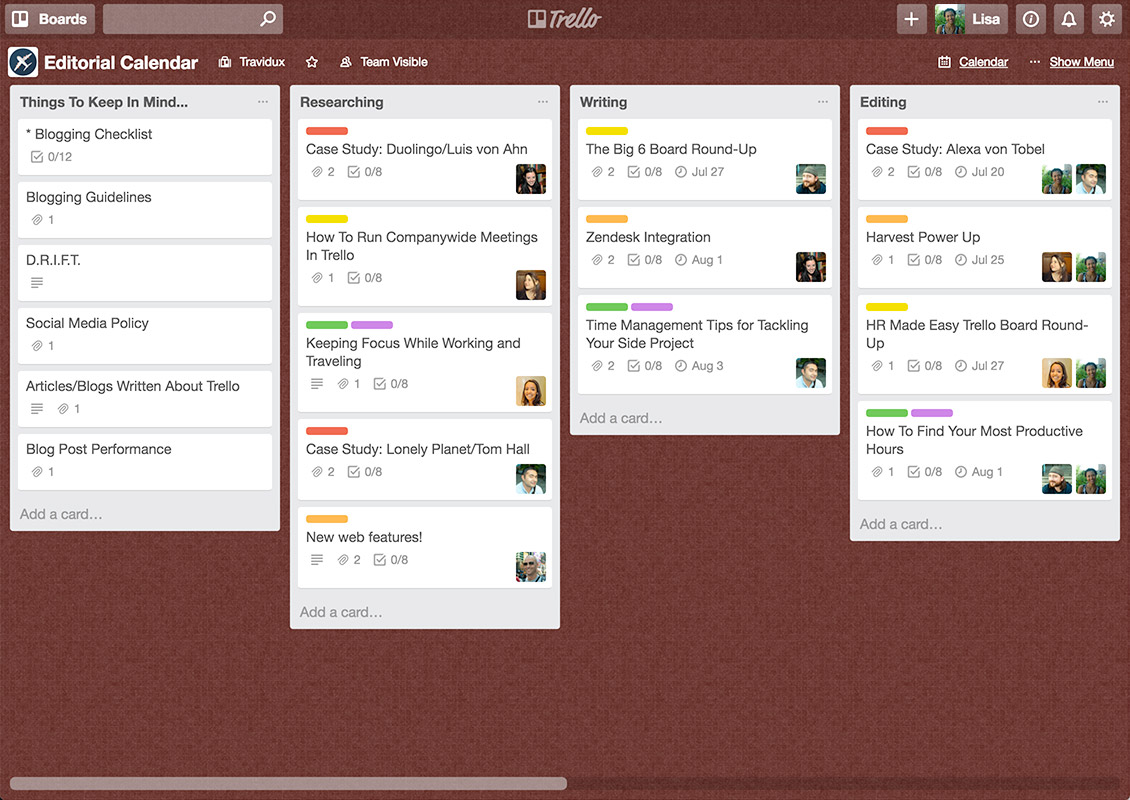 In essence, Asana is similar to Trello but even more straightforward and user-friendly. The app allows you to track work progress and deliverables, as well as add tasks in a very spontaneous way. It's great for freelancers and hybrid teams because all tasks are in one place.
In Asana, you can organize your assignments by dividing them into three basic categories like Today, Later and Upcoming. A useful scheduling feature lets you plan something for the future and have it show up at a determined time. The app also offers super handy keyboard shortcuts.
If you feel like you don't need a whole task managing app to deal with your projects, Microsoft To Do offers a minimalistic but powerful way to make simple or advanced to-do lists across all your devices.
You can also categorize your lists, add subtasks, pictures, notes, audio snippets, set reminders, and share lists with others.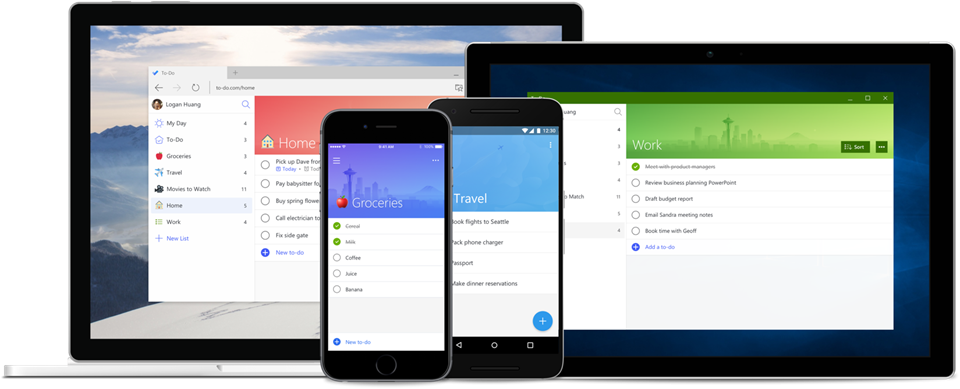 Drag is a really cool tool for organizing your Gmail inbox in a similar way to a Trello or Asana board. This free Chrome extension allows you to categorize your emails into three columns or stages: To Do, Doing, and Done.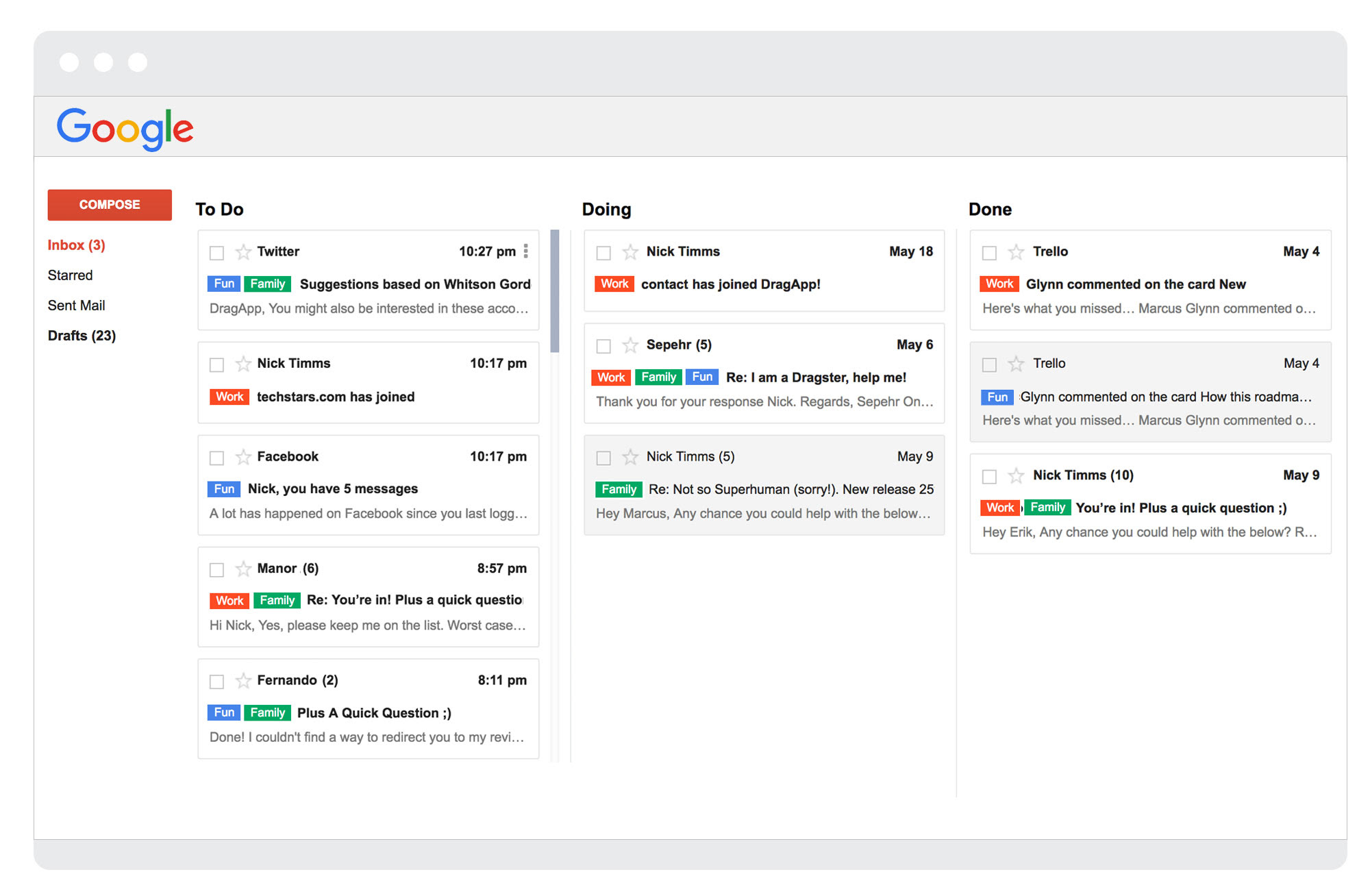 Very often it's your customer who chooses to add you to their Trello or Asana board. For example, I have an Asana account with my agency colleagues and I'm also added to a Trello board for one of my clients. For my own task and meeting management, I use Microsoft To Do and Google Calendar.
5. Financial management
Budgeting and accounting are the sworn enemies of many freelancers. But they don't have to be.
Some of these apps turn the mathematical side of business into a more pleasant process and save loads of time.
Moreover, if you follow and understand your expenses, you can find where to cut back and make savings for the less successful months.
This interactive app helps you easily track your income and expenses, turning this intimidating task into something more similar to a game. Monefy is a simple solution for laying out your money matters in a clear way and documenting your spending right there and then.
ZipBooks is an accounting tool that's beautifully designed and simple to navigate. You can use it to issue invoices, track your time, manage payments and clients, follow your expenses, and more.
Once you're logged in, you'll see a nice dashboard that displays your revenue in the last 12 months, billings versus collections, average collection period and more. Conveniently, you can set up late payment reminders for those customers that need them.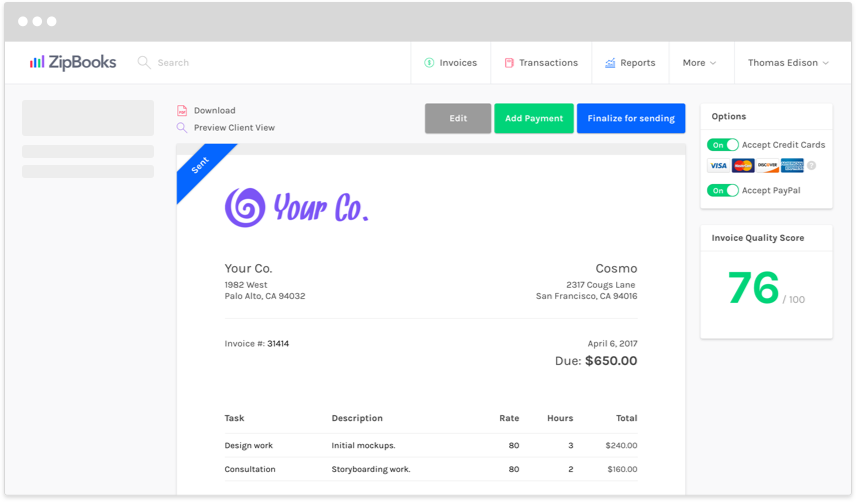 Wave is a completely free accounting tool that targets freelancers or small businesses. This is an excellent software for creating and sending professional invoices, estimates, and receipts in seconds. This app offers a simple way to eliminate manual data entry, track income, and expenses, with receipt scanning tools and bank connections.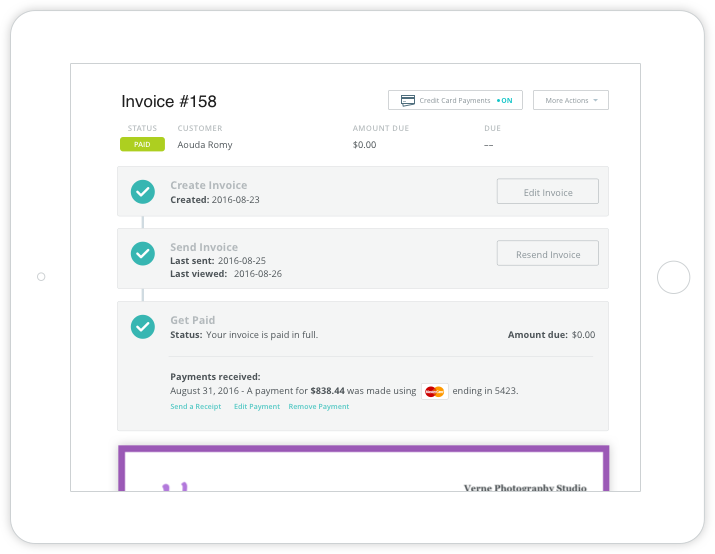 PayPal & other online wallets
If you have customers abroad, a bank transfer isn't always the cheapest and fastest way to receive your salary. Nowadays there are numerous ways to send and receive payments via online wallets.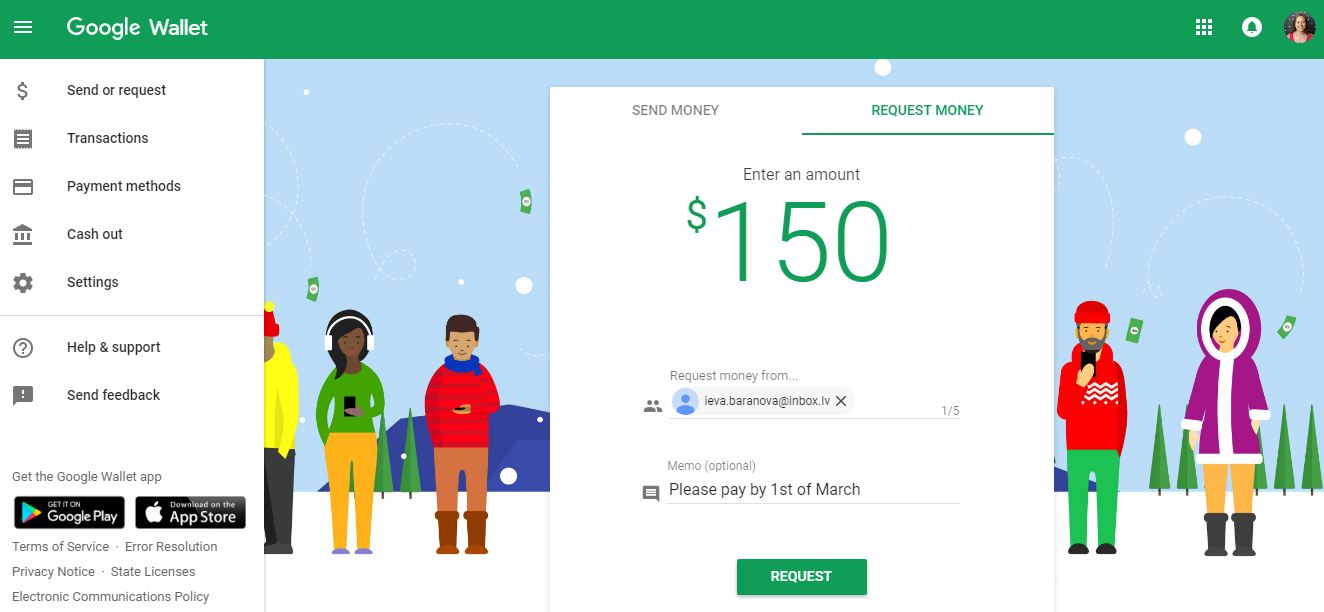 6. Other useful resources & apps for freelancers
Beginning freelancers
If you've just begun your freelancing adventure, you should start by publishing your profile on some of the largest freelancer networks to find your first customers. Those are:
Some more tips for beginning freelancers:
Newsletters
Freelancers in the marketing and communication industry know the power of newsletters. However, nothing takes up their precious time more than creating newsletters from scratch. That's where elink.io comes into play.
elink.io is a newsletter creator and a content curation platform using which you can create and share visually appealing and fully responsive newsletters in a matter of minutes. All you need to do is pick a newsletter template and add the links to the content (articles, videos, documents, etc.) you want to share in the newsletter.
elink will then automatically convert those web links into visually appealing blocks with an image, title, and a brief description. You can further customize everything by adding a header, some intro text, changing colors, and a lot more.
The platform offers more than 50 pre-built templates, which means that you don't have to think about the design aspect and can focus on other aspects of marketing and communication.
The best part? Unlike most of the other resources out there for freelancers, elink.io lets freelancers collaborate with others like their clients in real-time. You and your client can collaborate together on bundling, creating, and sharing newsletters.
That's not it! elink has a great "automation" feature that automates content creation, saving you time and effort. To make your content more relevant, you can also choose sources and add filters. You can connect through Zapier and publish your content anywhere.
As an amazing all-in-one newsletter creator and content curation platform, elink.io makes the entire process of creating beautiful newsletters a breeze for freelancers.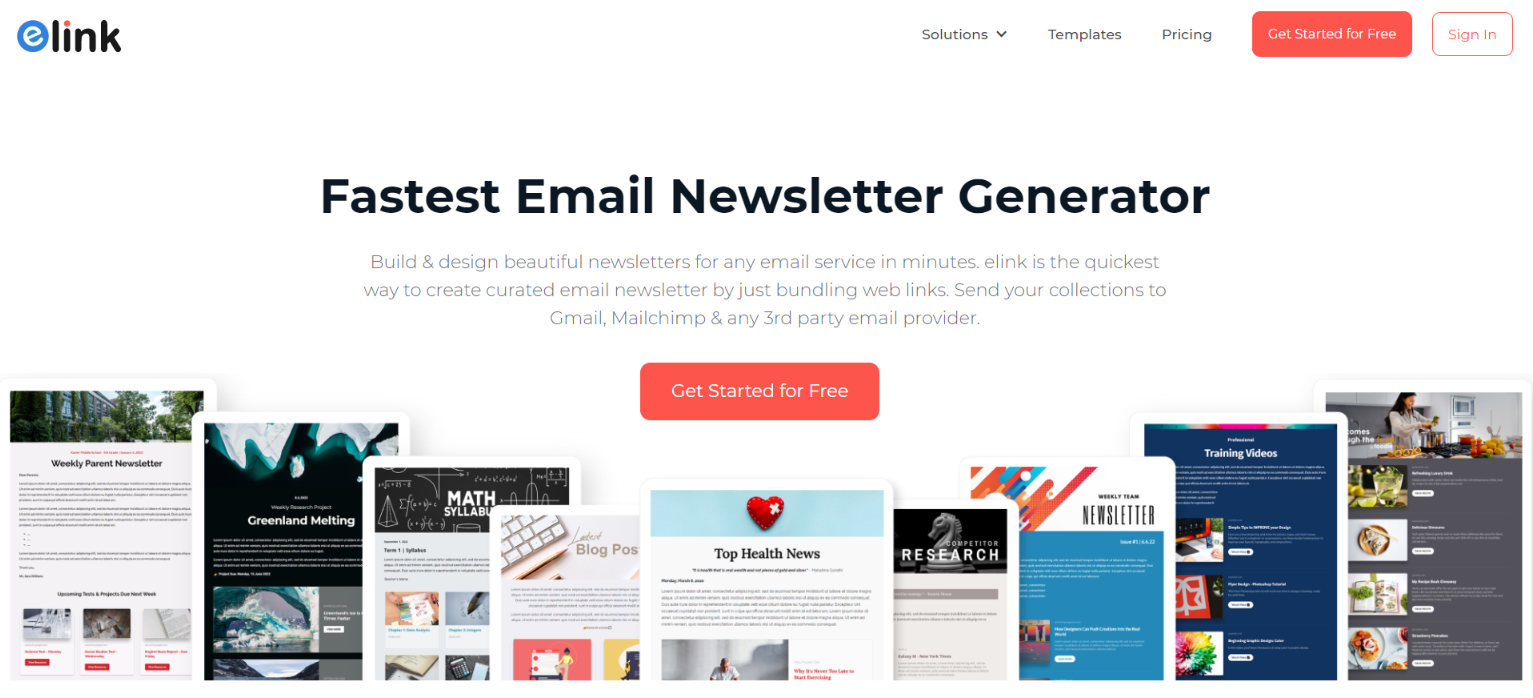 Design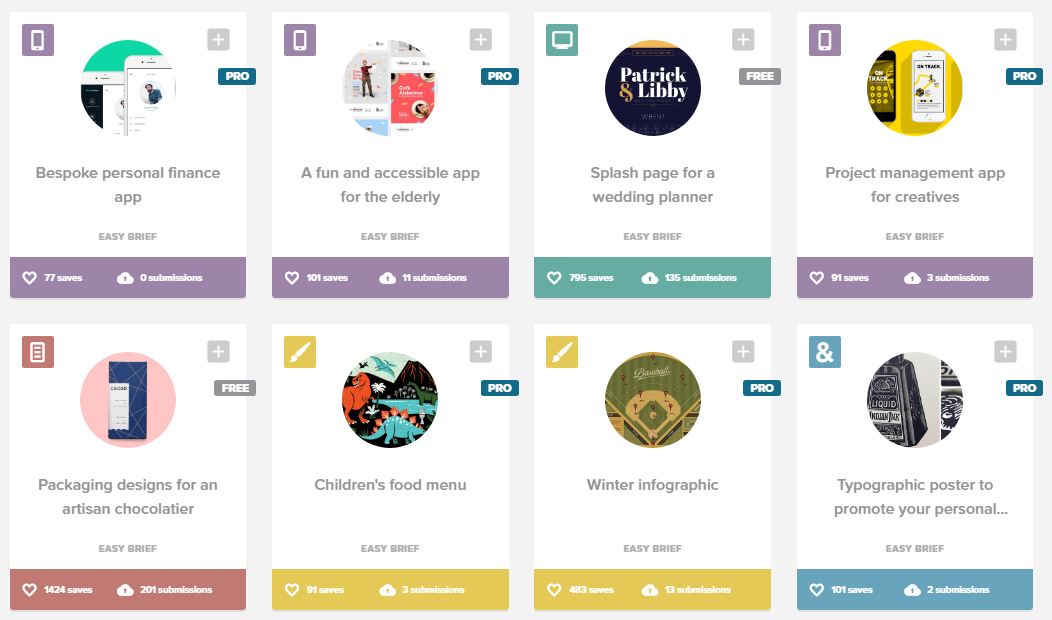 Writing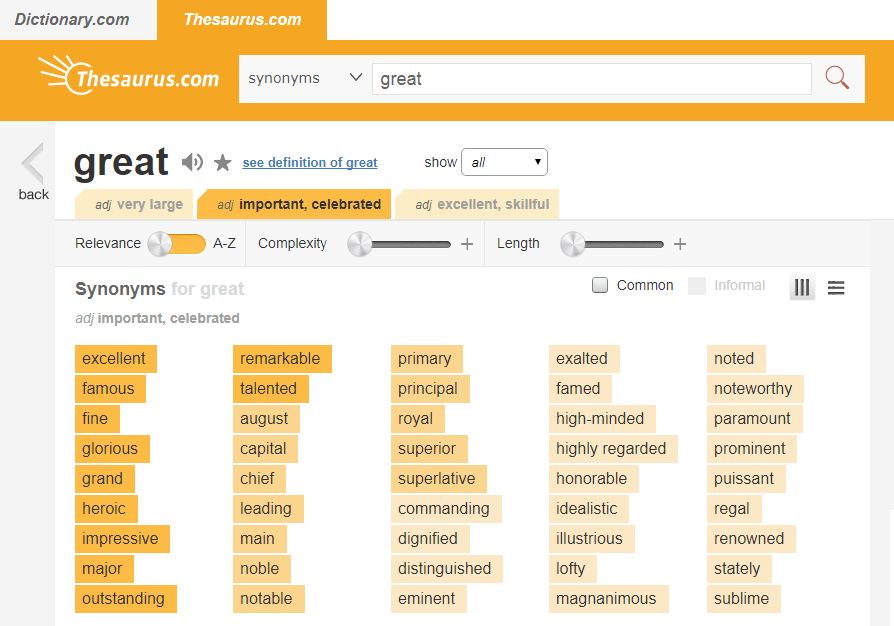 Arm yourself with the right tools
Did you know that the word "freelancer" originates from a "medieval mercenary who would fight for whichever nation or person paid them the most?"
I sure hope your freelancing career doesn't resemble a violent fight. However, when you go on your freelancing battle or better – adventure – do not go unarmed.
Bring along a set of tools that make you more resourceful, successful, and happy. And make sure to choose the right ones – those that really make your workday more productive and your life easier.
Did you find this article useful? Give it a clap!
Psst! You can clap more than once if you really loved it 🙂