Can I set up automatic invoicing?
DeskTime does not offer options to automatically create invoices. Instead, you can manage your list of contacts and templates to create new invoices in a flash.
When creating an invoice, you can choose to load a template from the list of previously saved templates. This will import data into the 'From', 'Due date', 'Invoice positions' and 'Comments' sections of the invoice.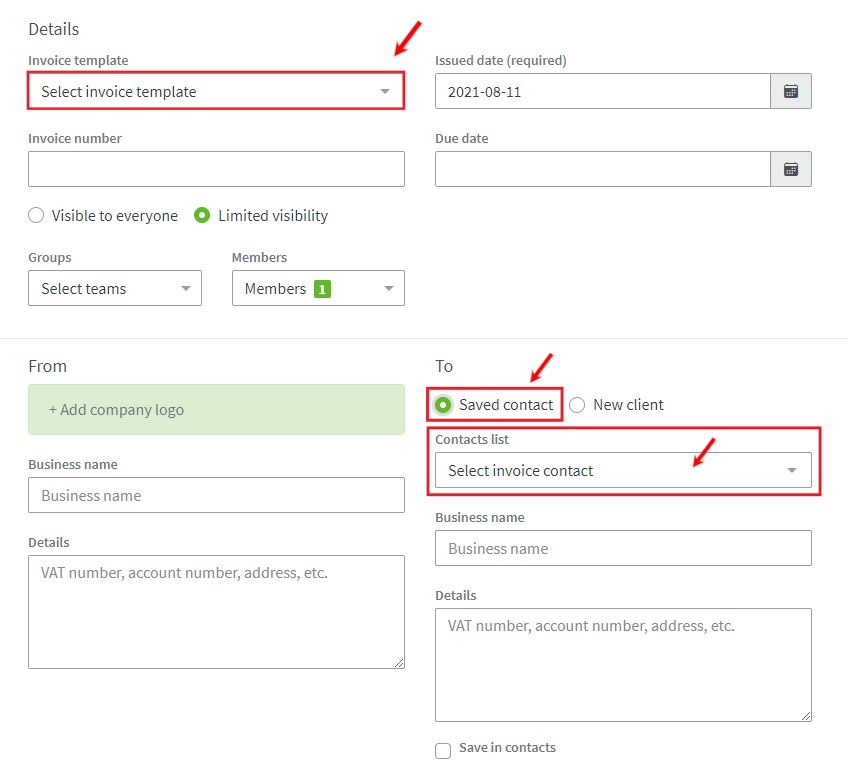 To quickly add details in the 'To' section, use the Saved contact option by choosing a contact from the list.
You can add templates and contacts to your saved lists by marking these options while creating an invoice, or by adding them directly to the lists. To do so, look under the '...' option in the Invoice section.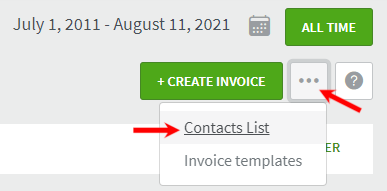 From here you can access both the lists of invoices and templates, where you can create new ones, or delete and edit existing ones.
Ready for your free trial?
Try free for 14 days. No credit card required.
By signing up, you agree to our terms and privacy policy.