How do I send an invoice to a client?
Once you have created an invoice in DeskTime, it is possible to send your invoice to the client. To do so, open your invoice from the list of created invoices by clicking on the Invoice's number.

From there, use the 'Send invoice' button found in the top right corner. This will open a window where you can enter an email address to send the invoice to. The accompanying text message has already been generated, but you can alter or replace it as you see fit.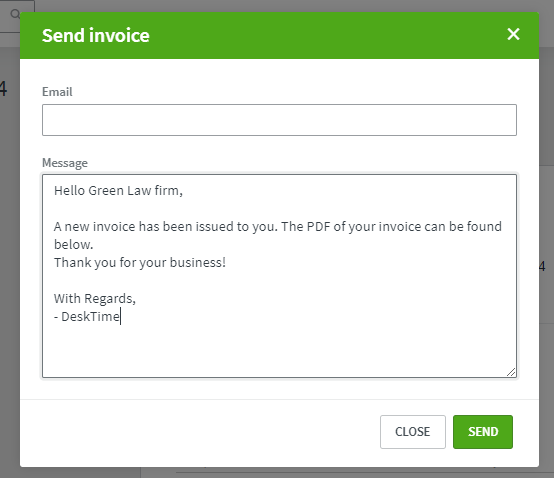 Once you click on 'Send', the invoice will be sent to your client. See how it will look here. The invoice will be attached to the email as a PDF file.
After you have sent the invoice, the Send function will be replaced by 'Send reminder' - it will work the same way, but use an altered text mentioning that this is a reminder message.