What can I do in the invoicing section?
In the Invoicing section, you can create professional invoices and send them to your clients, track their statuses and be up to date on any payments lagging behind. To learn how to create an invoice, visit this FAQ page.
You can also create templates with your most common invoices and add clients to your contact list.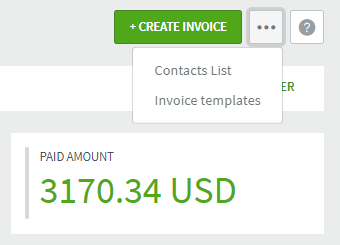 When creating an invoice, add positions using tracked project time, as well as add your logo for a personal touch. Once done, use DeskTime to send an automatic message with the invoice to your client.

Once the invoice has been sent, its status will be marked as 'Sent', allowing you to keep track of all the invoices created in your DeskTime account.
For an insight on how a structured Invoicing system can help your company, read our blog post here.