DeskTime introduces Electron to Mac and Linux users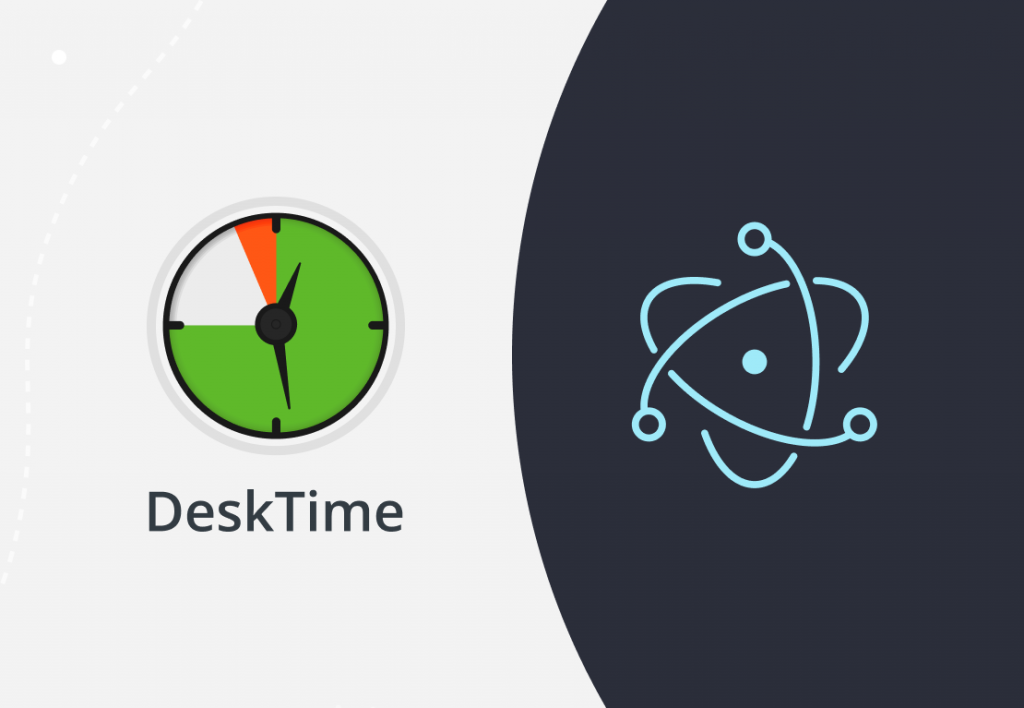 It's been a long time in the making, and we're finally happy to announce that DeskTime has launched a new app design for Mac and Linux users in the Electron software framework. What that means for you is new and improved functionality that will make using DeskTime faster and more convenient.
Want to get the most out of your time?
Try DeskTime for free!
Try free for 14 days · No credit card required.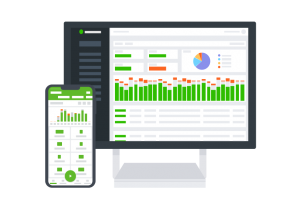 Electron? Tell me more
Electron (formerly known as Atom Shell) is an open-source software framework maintained by GitHub. It's meant for creating native applications with web technologies like JavaScript, HTML, and CSS. This creates an environment that's easier to maintain and improve, which in turn results in a better user experience.
All the technical specs aside – this upgrade means we were able to focus on the core of the DeskTime desktop app, making it more reliable, versatile, safe, and easier to navigate for you. It works across Linux and MacOS and offers a wide range of new features that make time and project tracking as easy as it gets.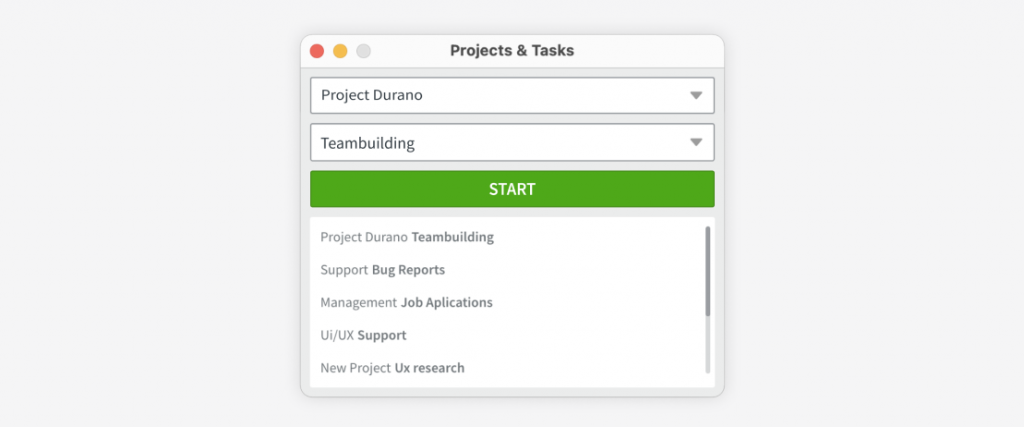 What's new for Mac and Linux users
The update introduces user interface improvements in the app and Project Manager, additional log-in options, and a project Quick menu for added user experience alongside the functions we already love and use. The new and updated features include:
A new app and Project Manager design with added functions
The latest and upgraded design is user-friendly and offers a broader range of features.
An additional Quick Menu window in the Project Manager
The Project Manager has now been upgraded with an additional Quick menu window for Mac and Linux that stores a list of quick-access projects and can be fully customized. It allows users to see recent projects or a custom user-created list directly in the Project Manager. This is a great tool to use for future project planning – all you have to do is add planned projects and tasks for a certain period to the Quick Menu so you can easily switch between them as necessary.
Log in with magic links from the DeskTime page
Magic links are a form of passwordless login. All you have to do is click on the DeskTime icon above the app's login fields, and you'll be automatically logged in to your account.  This enables users to log in with one click instead of having to remember their password and type it in. It's safe, fast, and convenient.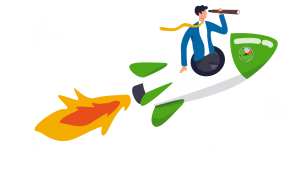 Want your productivity to skyrocket?
Get the most out of DeskTime's power features for time management.
Learn how
How to use the upgraded Desktop app and Project manager
Once downloaded and installed, DeskTime will launch automatically by default whenever you start your computer. You can change that in the app's Preferences section.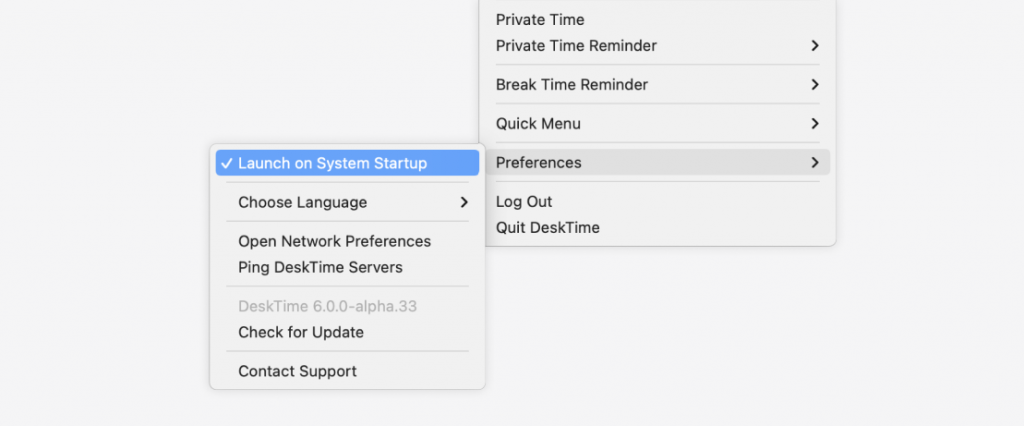 The app will track time automatically in the background and flag it as productive, unproductive, or neutral. To see your tracked time and productivity stats, go to My DeskTime from the Menu bar / Taskbar app icon.

If you're looking to track individual projects, you can use the Project Manager function. Click on the DeskTime icon in the Menu bar/ Taskbar and select "Project Manager – Start / Stop, / Create." From there, you can start tracking a project or a specific task within the project. You can choose existing projects and tasks from the dropdown menu or create new ones by simply typing them in. Click "Start" to begin tracking and "Stop" to end it or start a different task.
The Project Manager also stores your recently tracked projects and tasks or a custom list you can edit in the window below. To switch between them, simply use "Quick access" in the app. You can also specify the number of recent or custom projects you want to see.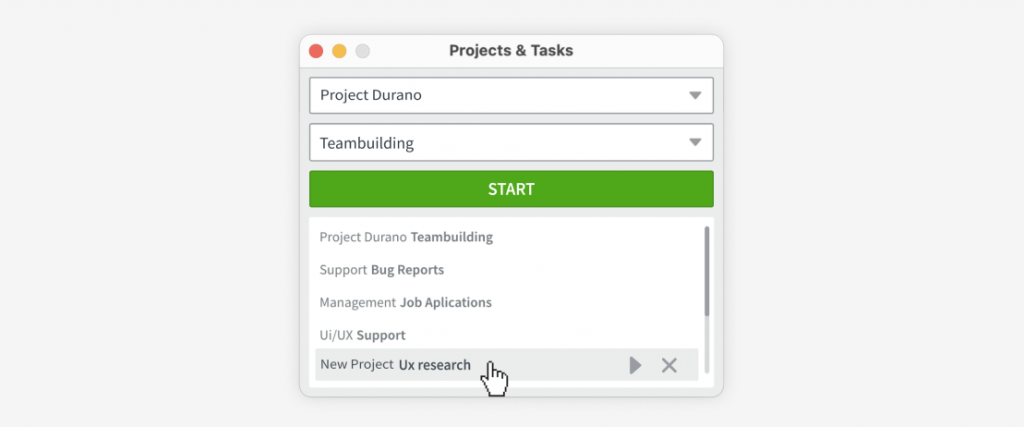 DeskTime still offers the Pomodoro break reminder every 52, 60, or 90 minutes for added functionality and a healthy work-life balance, and Private time to take care of personal business on your work computer if necessary.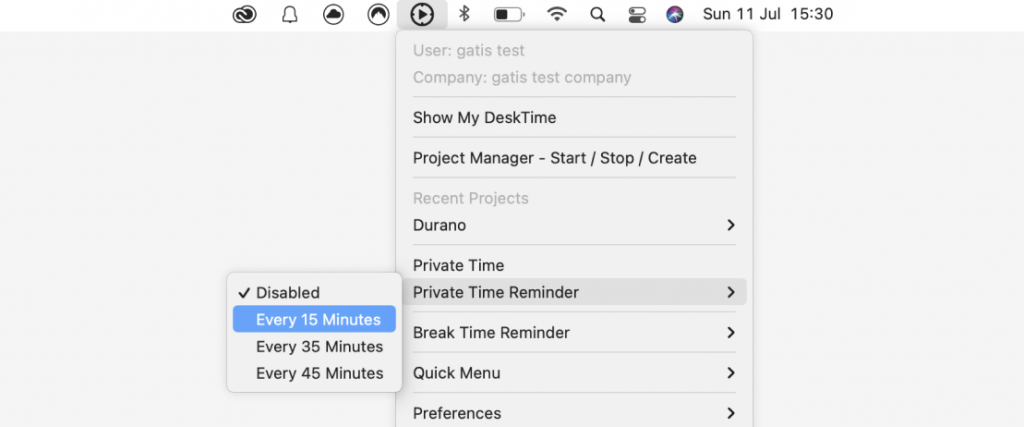 Ready to give the updated design a try?
DeskTime has something for everyone – it tracks productivity automatically, has a variety of advanced features for both team managers and employers, and, what's best, helps you take personal scheduling and work efficiency to the next level.
With the new and improved design for MacOS and Linux users, DeskTime has become even more versatile and easier to use. To get the latest version, simply visit DeskTime's download page and follow the instructions. We hope you'll love it just as much as we do.
DOWNLOAD DESKTIME FOR MAC OR LINUX
Did you find this article useful? Give it a clap!
Psst! You can clap more than once if you really loved it 🙂