DeskTime is becoming an EU-based company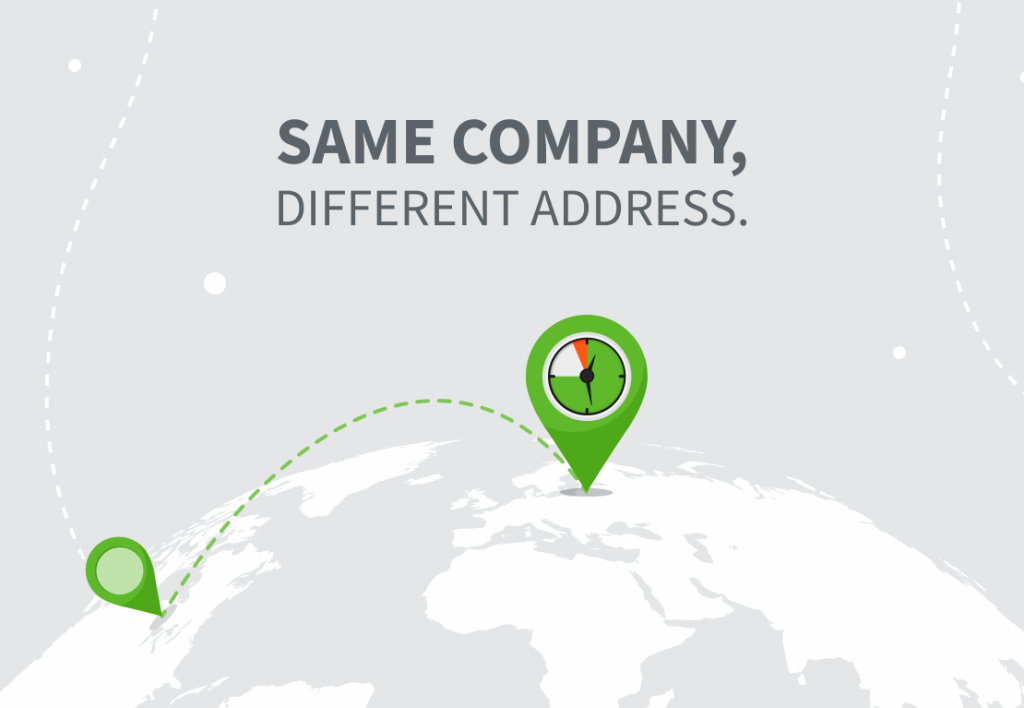 Time is changing, things are changing, and DeskTime's legal details are changing too.
DeskTime has decided to change its current legal name from Fast Brands, LLC to SIA DeskTime, and move its legal address from the US to Latvia, EU. The transition will be finalized by the end of 2020.
You probably want to know how this change affects you and if it affects you at all. And you also may be generally confused about the information you've just read. No worries – read this short article and find out everything you need to know about the legal details' change of DeskTime and how the process is going to impact you. One step at a time.
Shall we?
Want to get the most out of your time?
Try DeskTime for free!
Try free for 14 days · No credit card required.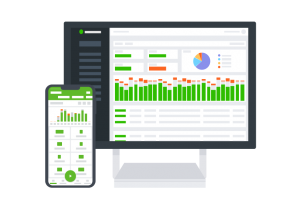 What exactly is happening?
DeskTime is changing its current legal name from FastBrands, LLC, to SIA DeskTime. Moreover, DeskTime's previous legal address – 19749 Dearborn St, Chatsworth, California 91311, USA – is moving to Europe. The company's new legal location is going to be O.Vaciesa street 6B, Riga, Latvia, LV-1004.
Why so?
DeskTime has been legally based in the US from the very beginning. The founder of the company lives in the US, and due to that, DeskTime lawfully has been located there. However, the management side of the company has always been situated in Riga, Latvia. Due to that, DeskTime has decided to become an EU-based company and move its legal address to Riga, Latvia.
Artis Rozentals, DeskTime's CEO, comments on the change:
Moving DeskTime legally to Latvia and the EU is a logical step towards the company's development. Having all aspects of DeskTime management, from leadership and customer support to record-keeping and accounting all in one location, will significantly ease DeskTime's daily work. Boosted efficiency and productivity is one of the main values of our time tracking software, therefore, it should be reflected in all aspects of the company, including the legal side.
What does it change for you?
The change doesn't affect the way you track your time with DeskTime. All features of the app and productivity-boosting benefits remain unchanged. But there are some crucial aspects for you to be aware of:
You will be invoiced by DeskTime, SIA, and the billing statement details for the particular payment will show "desktime.com*fee Riga LVA."
DeskTime's Terms and Conditions and Privacy Policy will both be updated to include the company's new legal details and will take effect immediately.
Depending on the location of your statutory seat, you may be taxed with 21%VAT.
Here's how to find out whether you'll become a subject for 21%VAT:
→ If you are an EU-based customer
Is your business registered in the EU? In case you haven't provided your VAT/TAX ID in your billing details, you will be taxed with 21% VAT – the amount will be added to the sum of your invoices.
If you don't want to receive the added VAT, please provide a correct VAT/TAX ID in your billing details.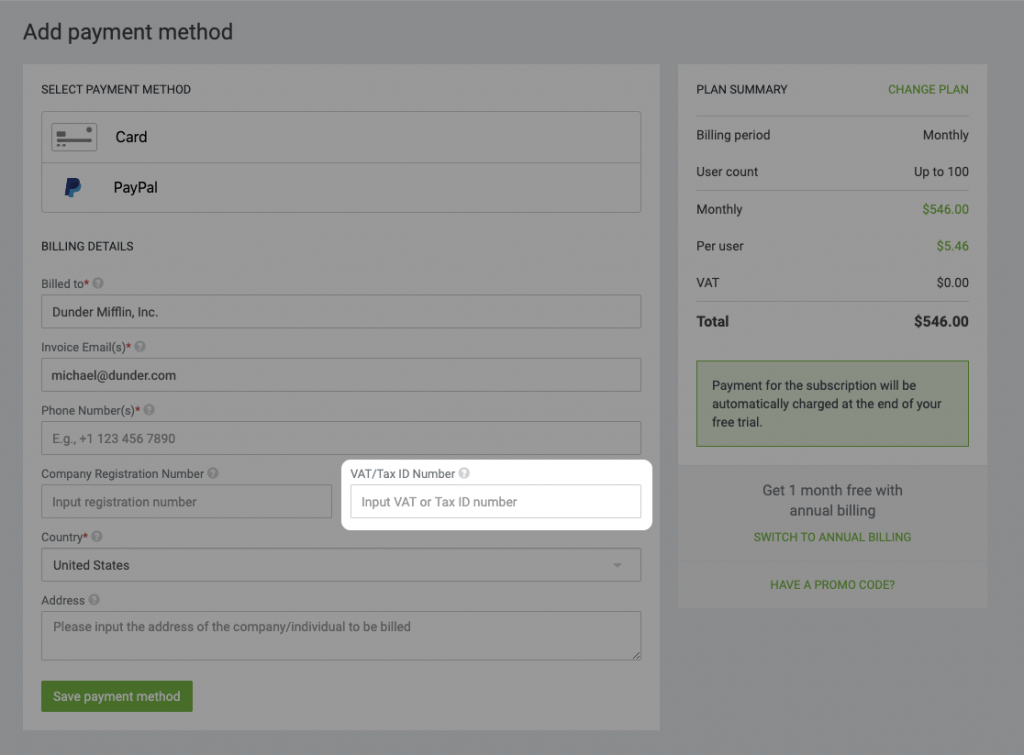 → Specifics for Latvian customers
As you're legally registered as a taxpayer in Latvia, you'll become a subject to 21% VAT, according to the country's tax policy – the amount will be added to the sum of your invoices. However, you can recover this VAT payment through the State Revenue Service (VID). To be able to do it, remember to provide a correct VAT/TAX ID in your billing details. Correctly entered VAT/TAX ID will make it possible to apply for the refunds.
→ If you are a non-EU based customer
Is your legal address based outside the European Union? Then the change in DeskTime's legal details doesn't result in any added taxes to your payments for DeskTime.
Please be aware that you will be invoiced by DeskTime, SIA, a change will appear in your billing statement, and DeskTime's T&C and Privacy Policy will include the company's new legal information.
Last but not least: a detail worth keeping in mind
DeskTime offers subscription billing – a convenient and easy way to pay for using the time tracking software. DeskTime's legal change affects the billing process in terms of the details that your billing statement holds: you will be invoiced by DeskTime, SIA, and the billing statement details for the particular payment will show "desktime.com*fee Riga LVA." 
Be aware that DeskTime's legal details' change may bother your bank or payment service provider, and the particular recurring payment could be stopped. We kindly ask you to inform your payment service provider or bank that the payment for DeskTime is recurring despite the change in the legal details.
DeskTime genuinely hopes that its legal details and address change doesn't add too much of a burden or create confusion for you. In case you have any questions about this change, please feel free to get in touch via email [email protected] or visit DeskTime's support page.
Did you find this article useful? Give it a clap!
Psst! You can clap more than once if you really loved it 🙂