Why is project time management important + ways to improve it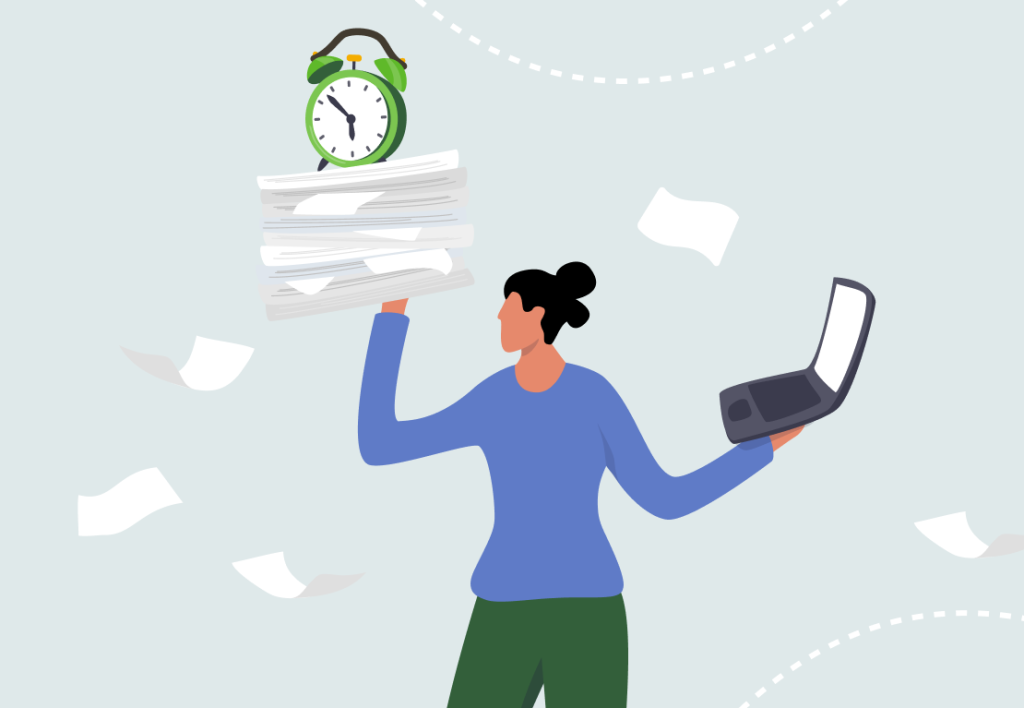 Excellent project time management is one of the most crucial ingredients that ensure project success. Of course, there's also precise project cost calculation, effective teamwork, helpful project tools, and other essential aspects that make a project great but sticking to previously set deadlines tops it all. Because time is money, right?
This blog post goes out to all the project management people who are just starting out on their journey and to the experienced ones looking for a refresher. In this article, we'll explore what project time management is, why it's important, and how you can improve your project time management skills and processes.
Want to get the most out of your time?
Try DeskTime for free!
Try free for 14 days · No credit card required.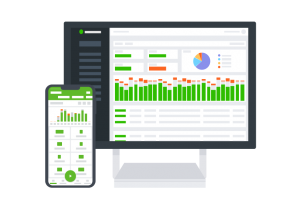 Table of contents:
What is project time management?
Project time management is crafting a detailed and reasonable project delivery timeline and ensuring its smooth run until the very end. In simple terms – managing the time spent and the progress made for a project to ensure it all goes according to the initial plan.
However, in reality, it's way more complex than that. Project time management includes a list of processes such as:
defining project activities,
sequencing and prioritizing them,
identifying needed resources,
dividing responsibilities,
planning and scheduling the project timeline,
monitoring the progress, and more.
Thus, when looking at the skills a good project manager should have, time management is one of the most desired and required abilities.
Why is project time management important?
Now, let's dive into why good project time management is essential.
It's easy – project time management can make or break a project's success. Poor time management can cause a pile of negative consequences, with the most significant being delayed project delivery. Nobody is happy about missed deadlines, and missing the initial project delivery time can cost a significant amount of money.
Additionally, project time management can impact the quality of the project result. Poor prioritization of tasks and time allocation can result in rushed work, which is more prone to errors than systematic and thought-out activities.
7 ways to improve project time management
Clearly, being good at project time management takes a lot of effort. Let's delve into ways you, as a project manager or someone involved in the management process, can better deal with time management for projects.
1. Create a detailed plan
There are situations in life and work when you can just wing it, but I'm afraid managing project time won't be one of them. Hence, a detailed plan is a fundamental necessity.
How to create an excellent project plan? Experts suggest starting with the baseline and adding details gradually.
Begin with the bigger picture – the project's scope, main objectives, project deliverables, approximate timeframe, and costs. In the beginning, it all will be estimates, but as you move forward communicating with the client, stakeholders, and your team, the picture will become more detailed.
From a project manager's perspective, starting with an outline and filling it with specifics will help you wrap your head around the overall project timeline.
2. Use project management tools
I probably don't have to convince you about the general usefulness of project management tools and software. While it's possible to supervise a project using post-it notes and flip charts only, digital tools come with a line of benefits.
The same goes for managing project time – general management tools can be highly beneficial in keeping one's hand on the project status pulse, which, in turn, helps with overseeing the project timeline.
Here's what to keep in mind when looking for a project management tool that can boost time management:
Define the reason why you need the tool in the first place. In this context, it could be that your team misses project deadlines due to chaotic workflow.
List the most crucial features. While the basic functionality of such tools doesn't differ much, extra features will likely determine your choice.
Is it easy to use and a good value for the price? Check out reviews – whether those are Youtube videos or blog posts. You can also sign for a trial period or a demo version to see if the project management tool is "the one".
3. Track project time
Tracking time spent on a project can be one of the best choices for improving project time management. Project time tracking tools provide precise data on time spent on a project, enable project cost calculation based on the time tracked, and provide detailed reports.
Thus, you'll always have an overview of time spent, enabling you to make managerial decisions more precisely and in favor of meeting deadlines.
Additionally, project time tracking software, such as DeskTime, enables the manager to see how much time each team member has spent working on the project, which makes calculating the project costs easier if the project-specific hourly rates differ between employees. 
Your clients will likely want to see some data on the project's progress. In this case, automated reports can be your savior – a few clicks, and you have all the necessary information on the project. Plus, with DeskTime, you can even report on the project team's productivity.
Click here to explore the complete list of DeskTime time tracking software features.
4. The importance of setting realistic deadlines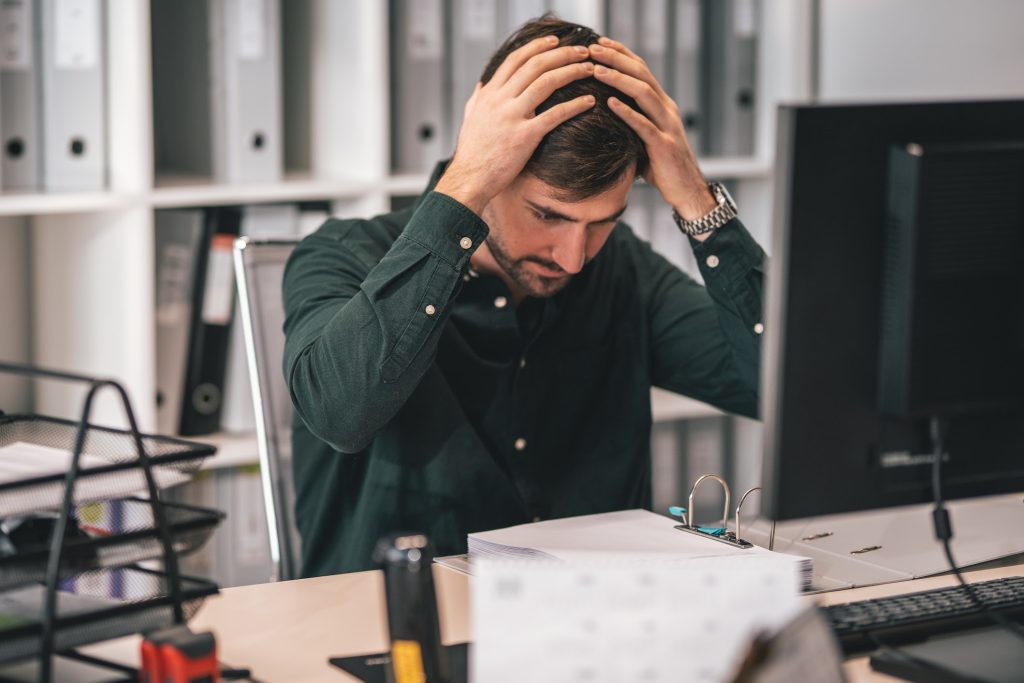 It's common that errors happen when the employees are tired. The same goes for the project manager – you can't do excellent supervision if you're barely functioning.
The reason for exhaustion can be running after overly optimistic deadlines.
Of course, clients will praise your team for delivering a project in a short time, and as a project manager, you could see that as a competitive advantage. But the chance of making mistakes is bigger with tight deadlines. Plus, you cannot really afford to fail, as you don't have time to fix those failures.
This highlights the importance of setting realistic deadlines to improve project time management. Evaluate your team's capabilities in a reasonable manner, and always leave some wiggle room in case an error occurs. It will heighten your chances of finishing the project on time while delivering high quality. A perfect combination, if you ask me.
5. Daily, weekly, and monthly goals – a good idea
When starting a project, the finish line can seem ages away, which doesn't serve as a motivational factor. Plus, just thinking about all the work that needs to be done can feel daunting and bring out procrastination among your team.
And there's a funny thing with procrastination – the more critical the task, the bigger anxiety it causes, and the greater the chance that one will spend the day doing everything but what should be done.
What is helpful in this case and contributes to better project time management is dividing the never-ending to-do list into smaller chunks of work and setting goals accordingly.
While your project team's big goal, undoubtedly, is finishing the project on time, setting personal targets for the day or week and team goals for the month will significantly contribute to better project time management.
Bonus: Here's a blog post on prioritizing one's tasks for more effective workload management.
6. Schedule project status update meetings (but keep them short)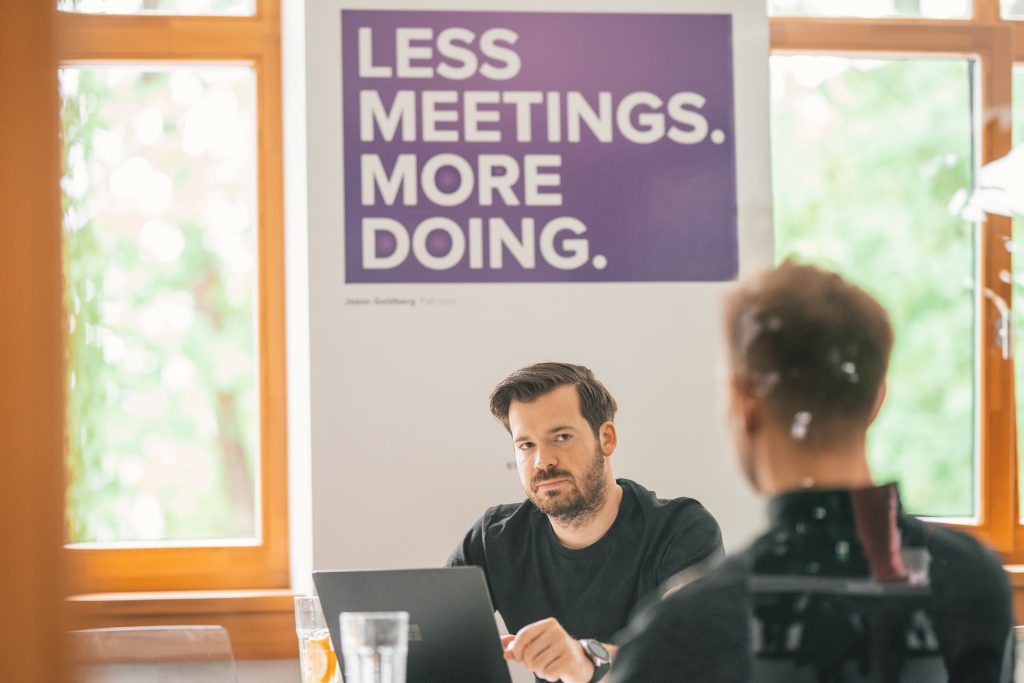 Another crucial aspect of good project time management is regular status update meetings.
The weekly meeting is the standard. Usually hosted on Monday, it briefs all involved on the week's main goals, checks how the previous week went, and overlooks the current project status.
Speaking from a personal experience, especially if your project team is working remotely or in a hybrid setting, a mid-week quick catch-up is a great idea, too. It helps identify some pain points, allows to brief the team on any news, and generally is a great way to check in on how the team is doing.
But there's one crucial thing to remember – keep the meetings short and efficient! Well-planned meetings save your team's precious time and help the project move forward. It's the time management we're talking here, so wasting hours on a chaotic project status update gathering is a no-go.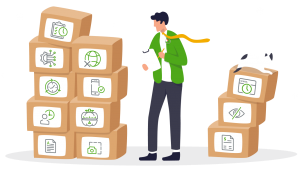 Want your business to thrive?
Using time management software is a smart way to optimize business costs.
Learn more
7. Take a break
Yes, you read it correctly. Resting properly and taking regular breaks is an essential part of ensuring that the work is running smoothly. And project time management is no exception – keeping the hand on the pulse becomes way more difficult if you're overworked and drained.
Even the most resilient and talented project managers get tired. And despite the temptation to push through and prove to yourself (or others) that your work capacity is enormous, the best thing you can do when tired is take a break.
In 2014, DeskTime discovered that 10% of the most productive people work for 52 minutes and then break for 17. While it can seem a bit too extreme at first, countless people worldwide have tried the 52-17 rule and concluded that it DOES work. The secret lies in mixing uninterrupted sprints of work with pauses long enough to give one a brainpower restart.
Time management in project management
You can't really manage a project well if you're bad at time management. These two go hand in hand, just like Chandler and Joey. Thus, if you want to excel as a project manager, polish your time management skills.
Remember, there are plenty of useful tools and software as well as workload management techniques that can ease this task. Explore the apps and jot down your thoughts on them. And always remember to ask your project team's opinion – they're the ones doing the work. Hence, their commentary on how to improve project time management will be invaluable.
Did you find this article useful? Give it a clap!
Psst! You can clap more than once if you really loved it 🙂