What are BPO companies and how do they work? + list of top BPO providers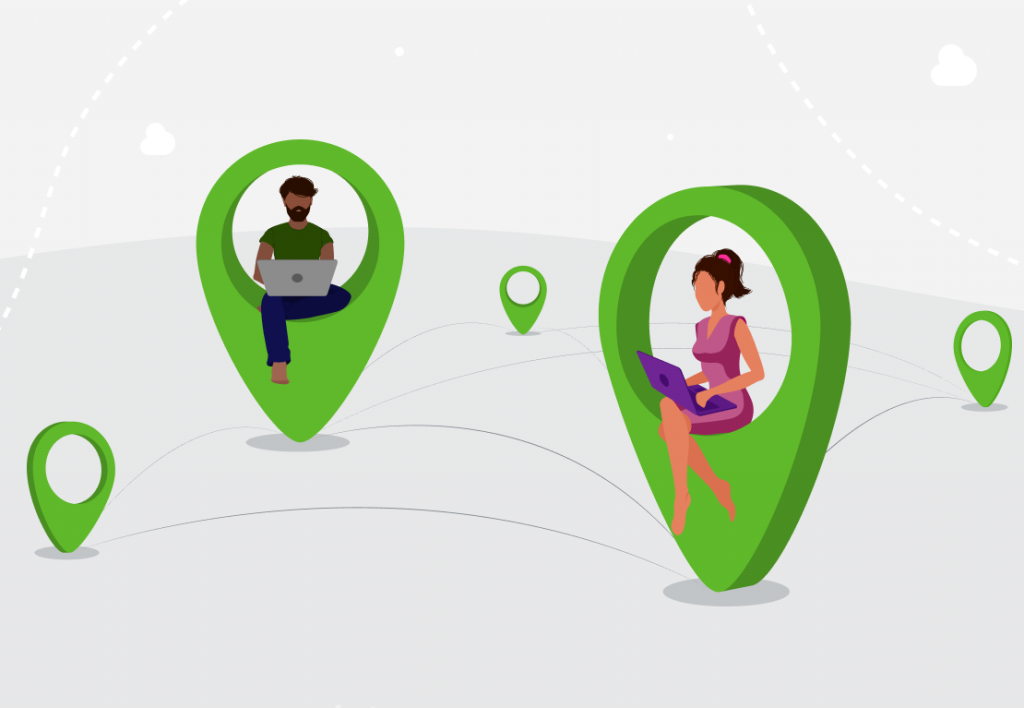 BPO stands for Business Process Outsourcing and the term is pretty self-explanatory – it's when you outsource business tasks to specialized companies and agencies.
Even if you didn't know what is a BPO company, chances are your business has already been doing BPO. It's common practice to outsource such things as accounting, marketing, or customer support to agencies and specialized BPO companies. And it's becoming increasingly popular to do so.
Want to get the most out of your time?
Try DeskTime for free!
Try free for 14 days · No credit card required.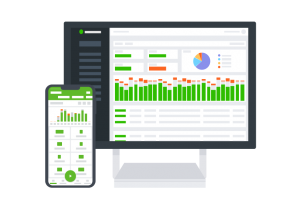 The BPO industry is valued at over 92 billion USD, seeing year on year growth with an increasing number of new and established companies using BPO services in order to save resources and simplify internal processes.
At the same time, some business owners choose to avoid BPO companies due to security concerns and prefer to keep things in-house.
To understand whether you should use BPO services, let's take a look at what kind of business processes can be outsourced, why people use BPO companies, and what are the shortcomings of relying on too much external help. If you decide that BPO is right for you, you can use the list of 18 BPO companies at the end of the article to find a service provider that suits your needs.
List of 18 best BPO companies
What functions is business process outsourcing used for?
BPO comes in all shapes and sizes and nowadays virtually every process can be outsourced. The options are much more wide-ranging than the classic examples of call centers and tech support. For example, there's now even a market for outsourcing senior executive positions such as CEO.
More commonly, BPO companies offer services for processes that don't differ much from company to company. The usual BPO examples include accounting, HR, customer support, sales, marketing, research, administration, IT, as well as manufacturing and shipping. 
These are divided into internal (back-office) and external (front-office) business functions. External business functions are the customer-facing ones, such as sales and marketing, whereas internal functions include everything that happens behind the scenes, e.g. accounting and administration.
Why use a BPO company?
There are many reasons why a company might choose to subcontract a third party, instead of hiring an in-house team to cope with key processes.
A helping hand
For early-stage companies and small agencies, things such as accounting rarely require a full-time employee because the related workload is so small. For larger organizations, BPO companies can offer a reliable, convenient, and hassle-free service that allows them to not worry about a specific business aspect.
It's also common for companies big and small to turn to external agencies for their expertise. For instance, a specialized marketing agency might be able to bring you broader industry know-how and hence better results than a less experienced in-house team.
Typically, the decision is made on a cost-analysis-based approach – is it cheaper in the short- and long-term for me to hire a business process outsourcing company, instead of a dedicated employee/team?
Are BPOs cheaper than hiring in-house?
They certainly can be. And cheaper doesn't necessarily mean a lower hourly rate – BPOs help save resources in a variety of ways. For instance:
You don't need to invest in introductory training nor office equipment.
Since you don't have to go through a hiring process, you can scale your operations quickly and efficiently, as long as your BPO partner has the bandwidth to scale with you.
The BPO company's expertise can help you move faster and deal with related tasks more efficiently.
If you outsource an entire department, e.g. accounting, you can also avoid software and other related costs.
In short, BPO companies can bring more expertise and faster results at a lower price than an in-house team.
4 BPO risks to look out for
BPO can help you save resources, but it comes with several risks, such as data security, excessive reliance, stuttered communication, and a potential lack of transparency. Let's take a look at each in turn.
1. Be cautious with your data
First and foremost, security can become an issue. You have to rely on the BPO company to protect the data you share with it, so always inquire about what security systems and measures are in place to keep your information out of prying eyes.
If you work with user data or other sensitive information, you're likely legally limited as to how much and with whom you can share it. And it's not just legally protected information you have to worry about. Business-sensitive information can also leak more easily since you do not have direct oversight over the BPO team.
The majority of BPO service providers operate honestly and seek to avoid such malpractice because of how important trust and reputation are in this industry, but it can feel scary to make the leap at first.
2. Have a backup plan
Beyond potential security risks, larger companies also need to look out for becoming over-reliant on their BPO partners. As operations scale up, so will the price charged by BPOs, and at some point, it can become more cost-efficient to hire in-house.
But hiring an entire team from scratch and equipping them with the necessary tools and skills can feel like a huge undertaking. For this reason, businesses often continue to rely on BPOs even though it's no longer cost-efficient.
To avoid this, it's good to have fixed agreements in place and/or make plans regarding switching to an in-house team.
3. Don't underestimate the value of good & quick communication
One major advantage in-house teams have over BPO teams is communication. While some processes such as customer support might not require a lot of close collaboration between the company and the BPO service provider, others, such as IT and HR, can require a lot of back and forth, which can slow down any related processes.
Additionally, language and cultural barriers can also come into play. While you're unlikely to encounter these issues with most top BPO companies, some smaller and cheaper ones might end up being more hassle than it's worth.
4. Use time tracking solutions for better oversight
BPO services are often very opaque. You give them a task, you get the results, and you get billed for the work. But it's difficult to oversee third parties, so you often don't know how accurately you're billed and how efficiently they work, particularly so if they work asynchronously. At the same time, you probably don't want to micromanage, because it's time-consuming and would defeat the purpose of hiring external experts.
It is good practice to inquire whether the business process outsourcing companies you're considering are using automatic time tracking solutions such as DeskTime. DeskTime can help with insights into how much time is spent on a project, productivity levels, and more, presenting the information in easily overseeable reports that are quick to review.
This can make the collaboration between your business and a BPO provider more transparent and allows you to make better decisions for your company.
Should I use a BPO company?
As with most things, the answer is that it depends. You've now learned that things aren't so black and white – significant benefits come hand in hand with considerable risks.
If you're part of a company that's at an early stage in its lifecycle, then getting some quick assistance from a BPO company can be much more cost-effective than hiring in-house. But, as a company grows, so will the risks relating to using third parties.
It can be a smart move to use a BPO company, but be prepared to deal with the challenges that come with it.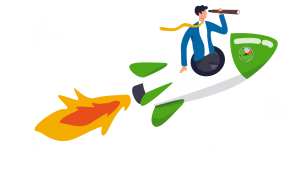 Want your business to thrive?
Using time management software is a smart way to optimize business costs.
Learn more
Bonus: list of 18 top BPO companies
If you've decided that outsourcing some tasks to BPO companies is the right thing for your business, then the next challenge is to find the right company. That's why we've compiled a list of the top names in the BPO industry to help you along.
1. IBM
Services provided: Procurement and sourcing, talent acquisition and development, financial transformation (more info)
IBM is an American multinational technology corporation with operations in over 171 countries. Though headquartered in New York, over 70% of IBM employees are based outside of the United States.
While most will be familiar with the company as a developer of computer hardware and software, IBM also offers consulting and BPO services across a wide range of industries, with particular expertise in IT. IBM seeks to equip businesses with the opportunities presented by new technologies in the form of AI, Cloud, IoT, and more.
2. Accenture
Services provided: Supply chain management, sales & customer operations, marketing, talent & HR, banking, and more (more info)
Accenture is an Irish-based multinational professional services company with over 550,000 employees, specializing in IT services and consulting. The Accenture Operations team responsible for BPO services boasts over 145,000 employees across 50 centers worldwide and makes use of the latest technological developments to deliver cutting-edge BPO solutions.
Accenture is the service provider of choice for some of the biggest companies in the world with 91 of the Fortune Global 100 companies employing their services.
3. Cognizant
Services provided: AI, digital engineering, customer relationship management, enterprise resource planning, and more. (more info)
Cognizant is an American multinational technology company that has been providing a variety of services including business consulting, IT, and outsourcing for nearly three decades. Cognizant is one of the top BPO companies in the world, with nearly 100 centers in more than 35 countries and over 280,000 employees.
Leveraging its years of experience and expertise in new technologies, Cognizant offers to help companies fast-track digital operational excellence and accelerate business results.
4. Wipro
Services provided: HR, e-commerce operations management, finance and accounting, data operations, knowledge services, and more (more info)
Wipro is an Indian multinational corporation and one of the largest employers in India (210,000+ employees) that provides information technology, consulting, and business process services. Of particular note is Wipro's experience with a distributed workforce with all of its employees working from home.
Combining decades of experience with modern digital, automation, and cognitive technologies, Wipro provides business intelligence that empowers companies to compete in a rapidly evolving global landscape.
5. Infosys
Services provided: Customer service, HR, finance & accounting, automatization, sales & fulfillment, and more (more info)
​​Infosys is an Indian multinational information technology company that offers IT, business consulting, and outsourcing services. Surpassed only by TCS, Infosys is the second-largest IT company in India and has recently surpassed a market capitalization of $100 billion.
The division responsible for BPO services—Infosys BPM—operates worldwide with 33 delivery locations across the Americas, Asia, Europe, and more. It offers end-to-end BPM services to help its clients reduce operational costs, increase productivity, and optimize asset utilization.
6. Concentrix
Services provided: Customer support, marketing, business process management, and more (more info)
Concentrix is a US-based BPO company specializing in customer engagement and business performance with over 250,000 employees all across the world. Concentrix operates in more than 40 countries and services a fifth of the Fortune Global 500 companies.
Hyper-focused on creating great customer experiences, the company aims to help businesses by providing them with knowledge-rich, on-demand talent for customer-facing processes empowering brands to service their customers more efficiently, in better quality, as well as enabling them to scale quickly.
7. Genpact
Services provided: Sales, supply chain management, credit risk management, accounting & finance, and more (more info)
Genpact is an American professional services firm with over 90,000 employees operating across 30+ countries. Originally, Genpact was a business unit of General Electric, created to provide GE with business process services, however, it went independent and began serving customers worldwide in 2005, amassing a client list of Fortune 500 companies and other giant global corporations.
Genpact offer a comprehensive range of BPO services across a wide variety of industries. Powered by a team of experienced professionals, Genpact can enhance virtually any business process.
8. EXL Service
Services provided: data strategy, customer experience, finance and accounting, and more (more info)
EXL Service is a US-based multinational professional services company that primarily focuses on operations management and analytics. Headquartered in New York, the company's 33,000+ professionals distributed across 54 global delivery centers offer a broad range of AI-powered business process outsourcing services and solutions.
EXL Service works with 9 industries – insurance, manufacturing, health, transportation & logistics, banking & financial services, travel, media & entertainment, utilities, and retail. They help businesses grow by helping them make sense of data and improve existing processes.
9. TCS

Services provided: Blockchain, automation and AI, data and analytics, and more (more info)
Tata Consultancy Services (TCS) is an Indian multinational IT service and consulting company and is one of the most valuable IT services brands worldwide. TCS has offices in 149 locations across 46 countries and is home to over 450,000 employees. In 2018, the company became the second in India to hit a market cap of $100 billion and has since doubled it to $200 billion – the first Indian IT company to reach such a milestone.
TCS's diverse BPO service offering is focused on technologies and how they can be leveraged to supercharge and modernize business processes.
10. SYKES
Services provided: Talent acquisition and development, customer support, transaction handling, risk management, and more (more info)
SYKES is an American multinational business process outsourcing provider that specializes in BPO services, IT consulting, and IT-enabled services, such as technical support and customer service. SYKES has operations in 66 locations across 23 countries.
SYKES looks to take some of the load off of businesses' shoulders by equipping them with qualified personnel to take care of some business processes, allowing companies to focus on value-added activities and enable their growth.
11. ADP
Services provided: HR, talent recruitment & management, payroll processes, and more (more info)
ADP is an American multinational business that provides human resources management software and services for companies worldwide. ADP has over 58,000 employees and provides its services in more than 140 countries. ADP has 70+ years of experience in the industry and has been recognized as one of the "World's Most Admired Companies" for 14 years in a row.
ADP offers HR-related solutions and services and can serve as a valuable partner for managing related processes for businesses of all sizes. Making use of innovative technologies and automation, ADP's solutions are some of the best in the industry.
12. Teleperformance
Services provided: Customer care, technical support, finance and accounting, HR, and more (more info)
Teleperformance is a French IT and BPO company that provides customer acquisition, customer care, technical support, debt collection, social media, and other services. It is one of the biggest BPO companies in the world with over 383,000 employees and a presence in 83 countries. Through its 450 contact centers, it serves more than 170 markets.
Teleperformance offers a wide range of business process outsourcing services and is the perfect partner for businesses looking to extend their team with experienced professionals that can take care of a multitude of tasks.
13. Capgemini
Services provided: Customer experience, digital engineering, supply chain management, procurement, finance and accounting, data & cybersecurity, and more (more info)
Capgemini is a French multinational information technology services and consulting company. The company has over 270,000 employees across 50 countries, nearly half of which are based in India.
Capgemini comprehensive service offering helps businesses transform and streamline their processes through digitalization and the implementation of the latest technologies and methodologies, making companies more agile and responsive to today's trends.
14. TTEC
Services provided: Back-office support, HR, marketing, customer services, and more (more info)
TTEC (formerly known as TeleTech) is an American customer experience technology and BPO company. The company has 40 years of experience in the industry and its 60,000+ employees provide services in more than 22 countries.
Through its hyper-focus on customer experience, TTEC helps companies reduce customer effort, enable contact center employees, and continuously optimize business outcomes through digital CX transformation. A flexible service provider, the company is ready to scale with businesses or simply provide seasonal support.
15. Firstsource
Services provided: Customer support, back-office support, automation and analytics, and more (more info)
Firstsource is an India-based business process management company that provides BPO services for the banking and financial services, customer services, telecom and media, and healthcare sectors. Firstsource employs over 28,000 people and has 40 global offices across 3 continents.
Firstsource was established in 2001 and today is the partner of choice for some of the world's leading brands, boasting 17 of the Fortune Global 500 as their clients.
16. Ameridial
Services provided: Sales, customer support, technical support, order processing, and more (more info)
Ameridial is an American call center and BPO company that operates exclusively out of the US, with its call centers located in Ohio, North Carolina, Utah, and Georgia. With more than 30 years of experience in the industry, the company has specialized in servicing healthcare, retail & e-commerce, and non-profit organizations.
Ameridial helps businesses of all sizes cope with rapid growth, is flexible to scale and meet demand, and can assist with virtually any call-based task.
17. Alight Solutions
Services provided: Administration, HR, Talent acquisition, payroll services, and more (more info)
Alight Solutions is an American multinational BPO company, based in Illinois. Alight's more than 15,000 employees work with clients in over 100 countries across 5 continents. Alight serves 70 of the Fortune 100 companies and has 25+ years of experience in providing cutting-edge HR solutions to clients worldwide.
Alight offers a comprehensive set of HR-related services and can help companies make the most of their available human resources.
18. Conduent
Services provided: customer support, banking & finance, automation, document management, and more (more info)
Conduent is an American business services provider company that came out of Xerox, much the same way Genpact did from General Electric. Conduent has over 60,000 employees working across 22 countries, offering business process solutions and outsourcing services for businesses and governmental institutions of various sizes.
Conduent works with a dozen industries from banking and finance to travel and hospitality and has been repeatedly recognized as a top BPO service provider.
---
All of the companies listed above have established themselves as leaders in the BPO industry and hence can be trusted to offer high-quality service that will help you meet your business goals.
Did you find this article useful? Give it a clap!
Psst! You can clap more than once if you really loved it 🙂