How an employee attendance tracker can help you keep your team organized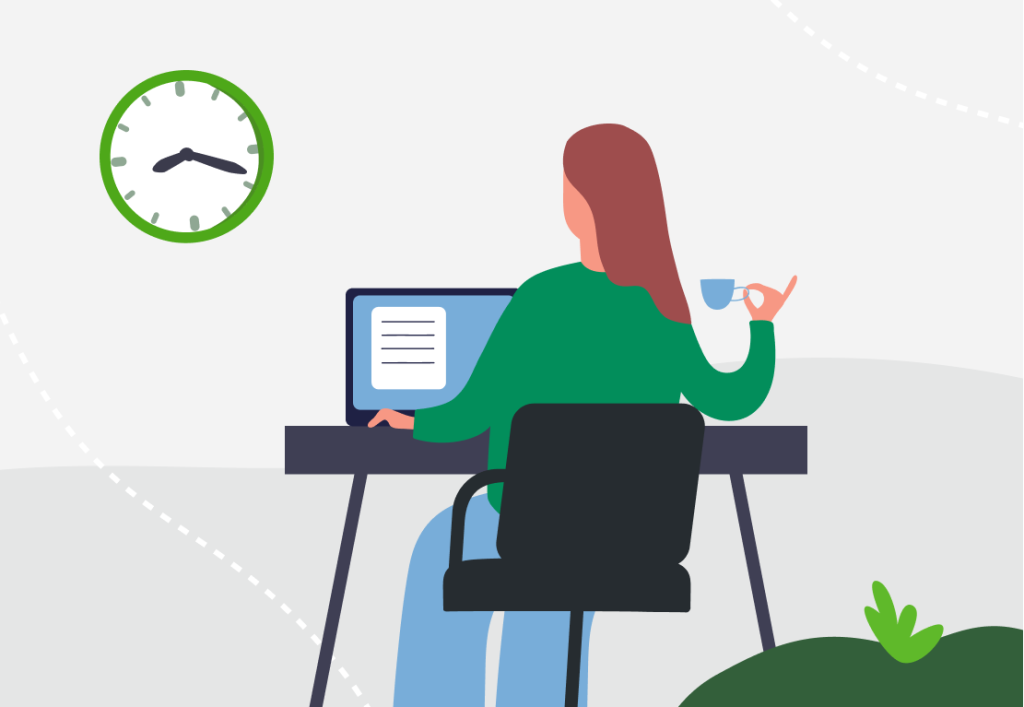 If you're a team manager, keeping an eye out on what everyone is doing and when can become tricky, but luckily, there's a tool that can help you with this – an employee attendance tracker. Basically, it's an app or software that registers your employees' work hours, absences, and lots of other information about their attendance that you require. With all of this data at your disposal, you'll be able to make informed decisions about your team's future, not to mention all of the time that you will save by not filling in countless forms by hand.
Want to get the most out of your time?
Try DeskTime for free!
Try free for 14 days · No credit card required.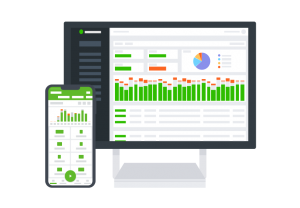 What type of information can attendance apps track?
Employee attendance tracker software will usually offer you loads of different options, so an easier question might almost be – what can't they track? So it's up to you to decide what is relevant for your business and look for the solution that takes care of those needs.
However, there are some general things that you should look into to make sure that your team runs as efficiently as possible:
Clock in and out times
Break times
Overtime hours
Sick days
Vacation days
Business trips
Remote workdays
Any other reason why an employee might not be at their workstation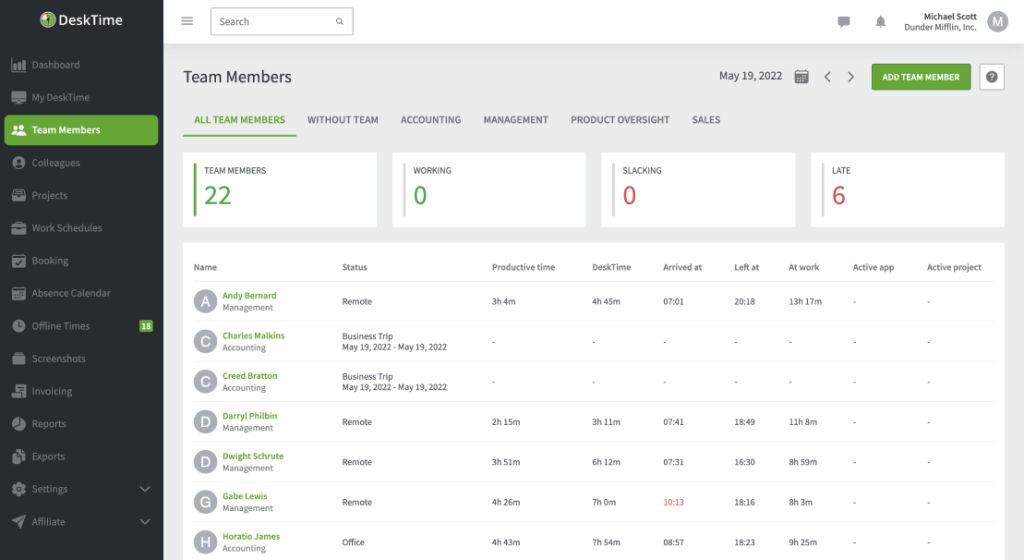 Apps like DeskTime will cover all of this and more (just check out all of the features, and the list keeps growing). But, naturally, you might ask – can't I just use an employee attendance tracker template?
The answer is that yes, of course, you can – there's nothing wrong with the good old Excel spreadsheet. If you want to set one up, all you need to do is fill in some rows and columns with the data points that you're interested in (daily clock-in times, absences, monthly overviews, etc.). The pretty much endless customizability options of an employee attendance tracker Excel template are certainly one of its benefits.
However, if you're looking for something fancier than a simple "what time did the employee clock in and out" solution, you might need deeper knowledge about the labyrinths of Excel functions. Setting up a manual spreadsheet can be quite a hassle, plus there's always the risk of a simple error.
A tracker app, on the other hand, will get all of the work done automatically and unobtrusively, saving you lots of valuable time – if you've set up the software to do something, it won't simply forget that task or get distracted. Filling in Excel sheets can take up a significant part of the day – and it doesn't matter if you do it or if you let your employees do it by themselves. An attendance tracker will let you basically forget about this issue – out of sight, out of mind.
Some more benefits of an employee attendance tracker
Besides saving time, which is among the most valuable resources for any company, attendance trackers can help you out in many other ways.
Eliminate human errors
While software suffers from the occasional error too, it will never make a mistake simply because it was not paying enough attention, got distracted, or accidentally filled in the wrong column. When it comes to attendance tracking, one small slip-up can make a big difference (if your workplace has very strict attendance policies, one wrongly-logged workday could lead to someone's firing), so it's best to prevent these types of situations altogether.
Balance your team's workload
If you know who's doing what and when you can make sure that everyone's taken on their fair share of work and no one's taken advantage of. While one employee might be taking it easy and slacking off, another one is way too overworked. An employee attendance tracker app will give you a detailed overview of the situation, so you can prevent both unnecessary idleness and burnout.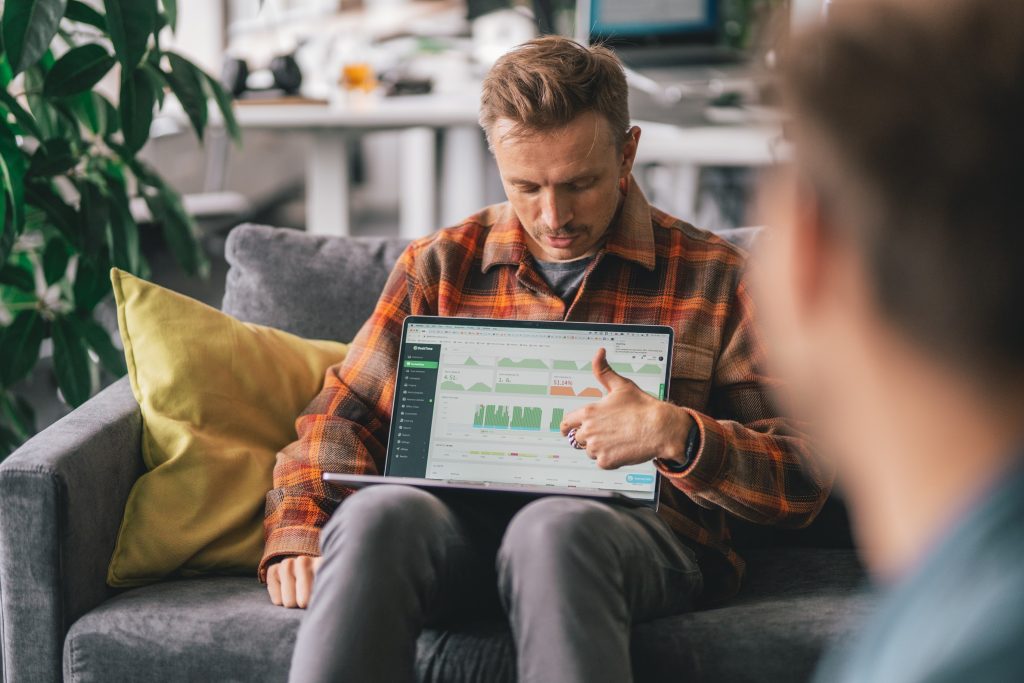 Compensate overtime accurately
If your company allows overtime and provides overtime pay, you need precise info on how many hours of extra work your team has accumulated. When you have the exact data, you'll be certain that everyone receives the correct wages, plus any dispute can be resolved quickly by taking a look at the log sheets.
Back up your hiring/firing decisions with concrete data
The data provided by an employee attendance tracker will be impartial and accurate – if someone's always been at work on time and worked hard, all of that will be reflected in their attendance logs as well. This way, discussions about the promotion or raise that they deserve will be much easier. On the other hand, if an employee is slacking off so bad that you're forced to let them go, you will again have the data to back up your decision.
Plan your resources better
Once you have all of the data stored in one place, the overall situation of your team's workload becomes much clearer. If you're also using features like the absence calendar, you'll immediately see if someone has booked vacation days or business trips, which might mean you need someone else to cover them. It can even help you organize your office life. If you offer flexible working hours, an attendance tracker can show you how your employees come and go. While some prefer working in the morning, others like to come in later – once you know the patterns, you can arrange the office life in the best way possible.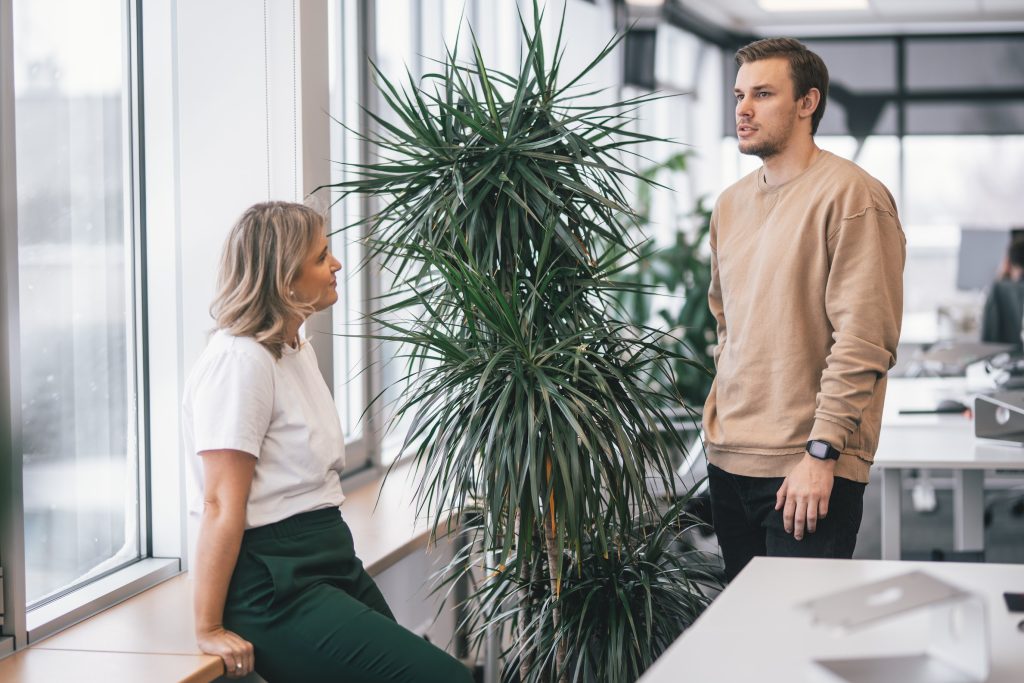 Prevent buddy punching
Let's say an employee overslept and is going to be a bit late for work; in order to avoid getting in trouble for tardiness, they simply ask one of their work buddies to clock in for them. What's a minute here or there, right? Well, five minutes per day won't make much of a difference, but over time, those minutes accumulate into hours and even days, causing losses for your company (it's estimated that 75% of companies in the US are losing money because of buddy punching). An employee attendance tracker will prevent this – it'll track attendance automatically, and no one will be able to manipulate someone else's data.
Remove any personal bias
It's not just about buddy punching – data manipulation can be caused by resentment too. Although you definitely want to cultivate a friendly working environment in your team, some disagreements can crop up, and you don't want to end up in a situation where these tiffs affect the data you're getting. A time tracker app is a completely objective tool without any biases – it won't "accidentally" delete someone's attendance data just because it's mad at a colleague.
Improve data security
If you track employee attendance with a Google Sheet that is shared with your entire team, a data leak is a very real risk you need to take into account. Depending on the type of information that you're collecting in the doc, sensitive data might accidentally (or even maliciously) end up in the wrong hands. This can lead to severe consequences, especially in countries with strict data protection laws. Employee attendance tracker software will help you ensure that only the people who need to see the data are able to access it.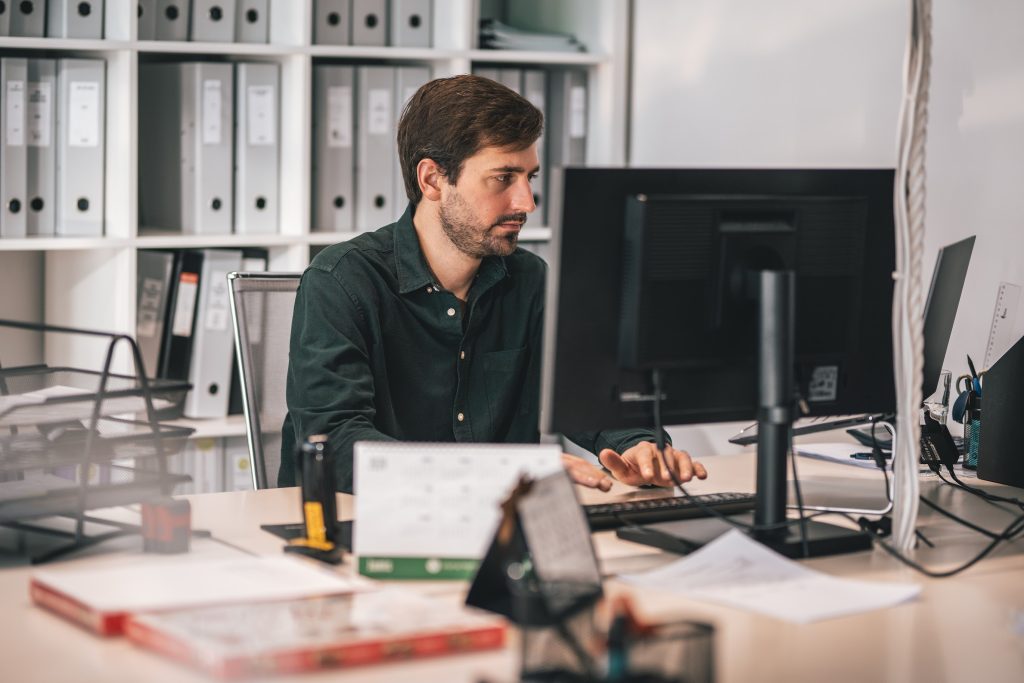 Comply with labor regulations
Depending on the country where you work in, there might be different types of labor laws and you might need to observe specific regulations when it comes to employees' working hours. Accurate data about your team's workload will ensure that you are following the law and give no cause to complain.
Identify problem areas ASAP
When all of your data is stored in one app and you have immediate access to it whenever you need it, the big picture in your company becomes apparent more easily. You might notice, for example, that employees tend to slack off more when a particular manager is in charge. At any time, you can generate custom reports to see the information relevant to you. By identifying the issue, you're one step closer to solving it, and an employee attendance tracker is just the right tool to help you with this.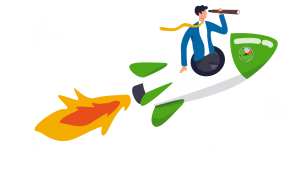 Want your business to thrive?
Boost your team's productivity and efficiency ratings with time tracking!
Learn more
Go beyond just attendance tracking
Once you know the basics about how your team comes and goes, you can dig even deeper. Most employee attendance tracker apps, including DeskTime, will provide you with various other useful solutions. You might, for example, consider asking your team to track project time, which will tell you just how much time a particular task really requires. If your team members are working off-site, you can also take advantage of the mobile tracker. Or you can see if your team members spend their work hours working on productive tasks instead of browsing social media.
Tracker apps tend to be all-in-one solutions that let you do everything in one place – so all you need to do is find the tool that's suited to your needs the most.
Did you find this article useful? Give it a clap!
Psst! You can clap more than once if you really loved it 🙂