7 project management skills for a thriving career ahead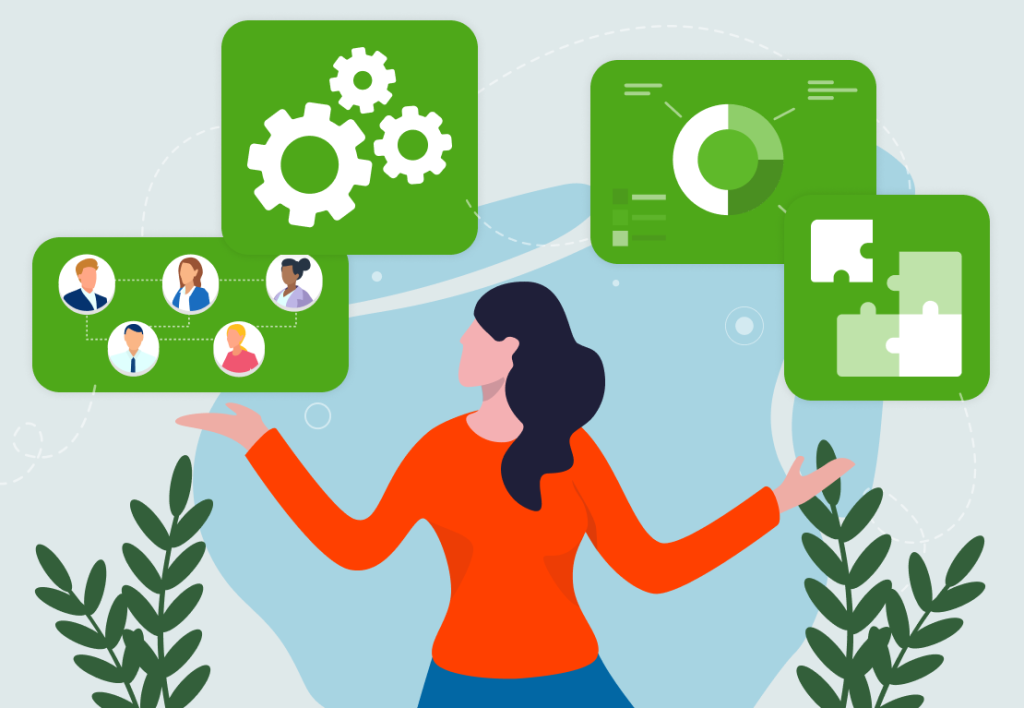 Are you interested in boosting your project management skills but don't know where to start? To help you navigate the career waters, we've crafted a perfect guide on how to advance your career in project management in today's changing landscape. Explore this list of project management skills created to help you embark on the journey of a successful career in the field.
Want to get the most out of your time?
Try DeskTime for free!
Try free for 14 days · No credit card required.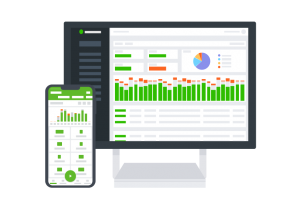 Table of Contents:
Key project management skills today
The key project management skills that were requested by employers have changed a lot in the past few years. Thus, even if you're a project manager with an extensive experience in the field, upgrading your abilities for today's job market needs is a great idea. Here are seven skills needed for project management needed today.
1. Virtual collaboration
We've all seen virtual workplaces become a part of the new normal. Given the prowess and charm of remote working technologies, organizations are increasingly embracing remote and hybrid cultures.
If you look at it from the perspective of project management skills, most projects today are managed remotely, and the influx of remote projects is only expected to grow. So, do you have what it takes to manage complex projects virtually?
86% of corporate executives cite ineffective collaboration as the primary reason for project failure. Regarding project management competencies for a virtual environment, you need practical virtual collaboration skills for a thriving career in contemporary times – think knowledge of project management tools, remote communication, and task allocation.
Speaking of communication, finding ways to replicate the 7Cs of communication in a virtual team environment could be very useful. When you communicate instructions concisely, clearly, and completely, your team will be at greater ease while handling their respective task responsibilities.
Bottom line: To successfully manage projects remotely, efficient collaboration is the key – learn to ensure it among your team members.
2. Emotional intelligence – a vital project management skill
An often overlooked project management skill highly needed in today's world is emotional intelligence (EQ). It refers to one's ability to understand, use and manage emotions positively, making it a critical skill in the modern workplace.
More than 90% of top-performing individuals have exceptional EQ. Besides, according to Vantage Circle, EQ accounts for around 60% of an individual's job performance. More importantly, people with high EQ earn more and are perceived as suitable candidates for leadership roles by others.
How can emotional intelligence add a greater value to your career in project management? People with a strong EQ can overcome negative emotions in a more conclusive way to drive positive outcomes. As managing projects can be stressful and filled with unexpected challenges, effectively dealing with negative emotions is a crucial skill for you.
Moreover, when you lead a team of individuals with different motivations and emotional states, you must show greater empathy to keep them engaged. A compassionate leader can assist team members in bringing the best out in them.
But emotional intelligence is not just about empathy. Other vital components are:
Intrinsic motivation
Effective social skills
Self-awareness
Self-regulation
As a project manager, you need each of these attributes to excel as an individual and lead your team to collective success.
Bottom line: Emotional intelligence is in massive demand in the modern corporate world, and it's one of the most important project management soft skills you should develop to put yourself at a competitive advantage.
3. Resilience and adaptability
When you lead a project, challenges will be plenty. As a project manager, you'll need great resilience and adaptability to, for example, deal with difficult clients or team member errors in a decisive way.
Being resilient is undoubtedly an important skill in project management, but it may not be enough to get the better of a challenge without the ability to adapt quickly. Your resilience and adaptability as a project manager will foster a great culture in your team, promoting greater optimism. After all, as a leader, you ought to set fine examples for your team members to drive high employee engagement, right?
But how do you ensure personal resilience and adaptability? It may not seem too evident, but at the very core is your mental and physical wellbeing. And there are four components that you should focus on at all times:
Good rest – try to get enough sleep every night. People who don't sleep enough report higher stress levels, feeling irritable, anxious, and less resilient to unexpected turns
Good "fuel" – you are what you eat. And if you run on junk food, you may soon start feeling like one, too
Good energy – find a form of exercise you like and make it your habit. Exercise is widely known to be a great stress reliever. Plus, overcoming physical challenges can build your resilience and adaptability as well
Good relationships – have your support team, and it's best if it's outside work. People you trust and can have fun with are essential to your mental well-being, which contributes to your resilience and adaptability
Bottom line: Invest in your mental and physical wellbeing to be more resilient to challenges and have better adaptability skills.
4. Time and cost management
In the project management context, we often hear that time is money – and it's undeniably true. Even the slightest delay in product delivery can result in financially negative consequences. Having said that, one of the most important project manager skills and competencies you need to have as a manager is exceptional time management skills.
Besides, as a project manager, you are also accountable for finishing the project within the stipulated budget. No organization would ever be happy about projects going over budget. Hence, in addition to effective time management skills, you need good cost management and budgeting skills for a successful career in project management.
How do you manage project time and costs like a pro?
Learn from your previous mistakes – analyze the times when something went wrong and think of ways you could've prevented it. Mistakes are the best teachers
Learn from your previous wins – I bet you've had positive experiences, too. Think about what helped you and your team deliver the project right on time and stay within the budget
Use time and cost management software – there are plenty of software options to help you manage your project and keep your hand on the budget pulse. DeskTime, for example, offers project tracking and cost calculation features
To explore the full list of DeskTime time tracking software features, click here.
Set realistic deadlines and cost estimates – don't try to perform a magic trick. Overly optimistic deadlines and cost calculations are the highways to failure
Bottom line: A good project manager knows their way around time and cost management – whether it's learning from mistakes, using helpful software, or playing it a bit safer.
5. Critical thinking skills
Would you call yourself a great decision-maker? Are you thinking critically and recognizing potential biases while making important decisions?

Each project stage inevitably requires decision-making, and in most instances, it's the project manager's responsibility. Besides, you also need to make vital decisions concerning workflow management, choosing your team, improvising strategies, or even team conflicts.
Critical thinkers analyze all aspects before reaching a decision. They look at all perspectives and consider all stakeholders' interests when they make decisions. Critical thinking is one of the essential project management soft skills.

Additionally, good critical-thinking skills make you a better problem-solver – a project management skill that is much needed as problems are inevitable.
How do you boost your critical thinking over time? Here are three habits to cultivate in your daily life:
Question assumptions – this habit is crucial when the stakes are high. Start by asking yourself basic questions about your own beliefs to understand if they're fact-based
Logical reasoning – pay attention to the chain of logic, check if the evidence supports the conclusion
Diversity of thought & collaboration – different opinions bring your different perspectives, which can make you make better decisions
Bottom line: Consciously cultivating critical thinking in your daily life will result in better decision-making while managing projects.
6. Effective task delegation
It's somewhat surprising that not many people emphasize task delegation as a crucial project management skill. Most people overlook the power of trust and how it can transform project team environments for success. When project managers delegate more responsibilities and authority to their team members, they cultivate a natural learning environment and foster greater trust within their team.
As per Harvard Business Review, people in high trust teams or organizations show up to 76% higher engagement. Besides, employees show 50% greater productivity, and the burnout instances are 40% lesser.
Starting to delegate tasks of greater importance to your team members may seem daunting at first, but there's no other way than to simply trust they'll handle it. Make sure you've provided the needed resources and information, be there to support your team, and soon you'll see the beauty of task delegation.
Bottom line: You will become a great project manager by sharing tasks with others and not doing it all yourself.
7. Data analytics skills for project management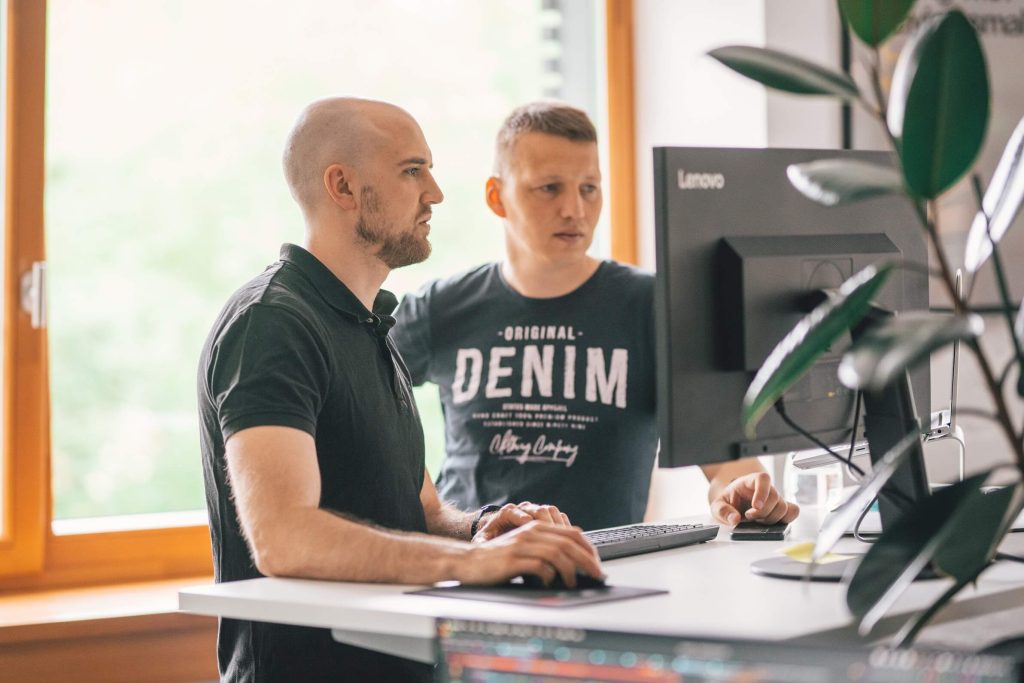 We are dwelling in times of a data revolution, and organizations are enthusiastic about it, too. Today, most businesses depend enormously on different types of data – from customer service to product development and business strategies. This explains why data analytics is one of the must-have project management hard skills in today's world. 
Businesses today are interested in candidates who have a good rapport with data analytics and data analysis tools. To be a perfect candidate for project management positions, you must have agile data analytics skills and knowledge of relevant tools. The greater your proficiency in data analytics, the higher the number of opportunities.
Bottom line: Whether you're into data analytics or not, building a career in project management will require at least basic data analysis skills.
Conclusion on must-have project management skills
The corporate world we see today is more skill-oriented than ever. Employers see high purchase value in skills that can add to organizational competitiveness.
Having said that, when it comes to choosing project managers, organizations are very selective about the skills on offer. To outperform others and land your dream project management job, you must heed the above skills and set reskilling goals for yourself.
This is a guest post by Jessica Robinson. She loves to write interesting and knowledgeable blogs regarding business management, education and life to satiate the curiosity of her lovely readers. Currently, she is serving as a content manager at the 'Speaking Polymath'. Every piece of content that she writes demonstrates her immense love and passion for her profession.
Did you find this article useful? Give it a clap!
Psst! You can clap more than once if you really loved it 🙂