5 Productivity-boosting benefits for remote employees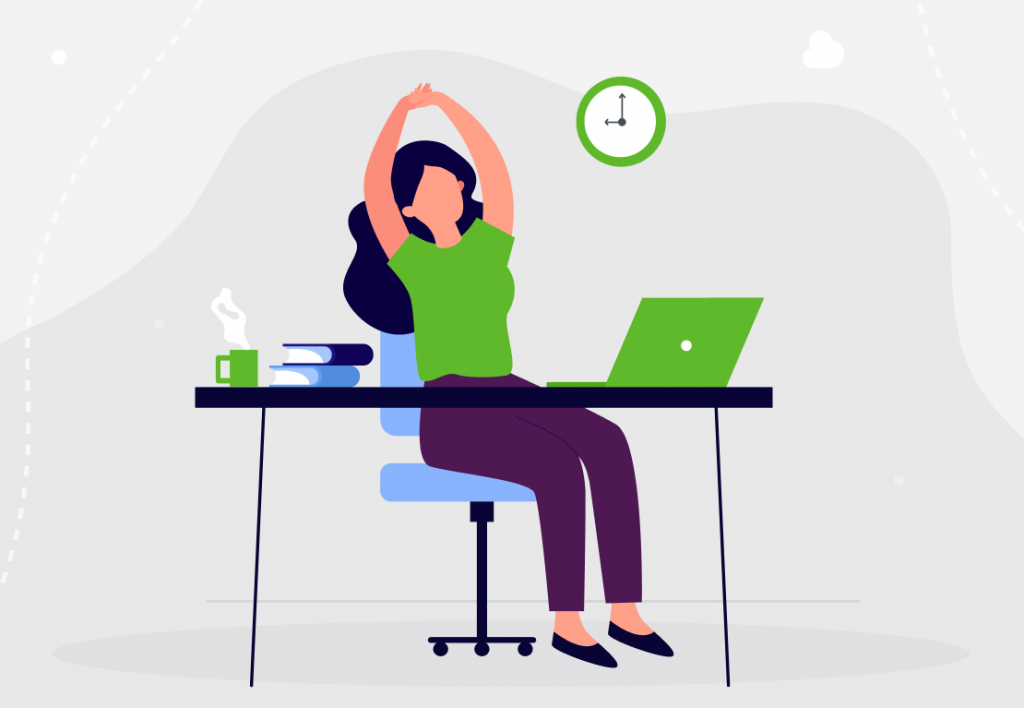 As people have been working remotely due to COVID-19 pandemic, the importance of providing benefits for remote employees has accelerated more than ever before. Working from home comes with unique challenges that can cause a lot of stress and add pressure to your workers' everyday setting, and eventually hinder their productivity and efficiency.
Many companies are looking for innovative ways to support their employees and establish a balance during these uncertain times. Offering additional benefits for remote employees is an ideal way to show your workers you have their back while improving their job performance. Today, we'll take a look at the top remote employee perks you can provide to help support your remote workers. Without further ado, dig in!
Want to get the most out of your time?
Try DeskTime for free!
Try free for 14 days · No credit card required.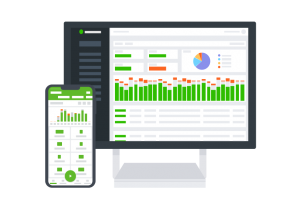 Five thoughtful employee benefits for remote workers
1. Scheduling Flexibility
We often tend to think of office work in terms of the 9 to 5 setting. Even though this structure may be quite fitting to your team, when working remotely, the idea of putting in those eight hours of work without facing major distractions is nothing but a pipe dream.
In our post-COVID world, employees are juggling tons of different tasks and obligations. Managing to work 9-5 becomes exceptionally challenging when you also need to tend to your children, keep them on task with their school work, and handle other daily obligations.
Providing schedule flexibility as one of the perks for remote employees not only can help your employees to effectively manage their other responsibilities but also can increase productivity.
While you may be used to your employees being in the office 9-5, that time doesn't represent the most productive chunk of the day for many employees. Some workers thrive when they can get an early start, while others may produce their best work if you allow them to begin their workday later and work into the evening. The most important thing is that your employees are producing at a high level, and they don't necessarily need to be tethered to their desks from 9-5 to accomplish that.
Setting the kids up for school, running a few errands, or having time to enjoy a balanced meal shouldn't have to fall by the wayside because you want your employees working from 9-5. Especially in these times where many businesses are running with reduced hours of operation, it's essential for your employees to have the time they need to get things done in their personal lives.
Feel free to encourage your employees to try new methods to increase productivity, such as the Pareto Principle or Pomodoro Method, but resist the urge to micromanage their workday.
By empowering your remote employees with such benefits as a flexible schedule, they'll reward you with increased productivity, and you'll help them strike a healthy balance between work and personal life.
2. Workstation Assistance
The next benefit for remote employees you should definitely consider is providing them with adequate work equipment. When all your employees are working in the office, it's easy to forget how reliant everyone is on the tools and technology to get the job done. While many employees have some semblance of a home office at their disposal, that isn't the case for everyone, and even employees with home offices are often woefully under-equipped to handle the rigors of their job.
These days, most businesses are brimming with the latest technology. From powerful computers and multiple screens to expand the workspace to all the latest software and applications to help keep employees well connected and productive – technology is a critical component of every business.
But at home, access to those cutting-edge tools isn't a given. So, to put your employees in the best position to succeed, you'll need to provide them with adequate tech equipment as one of remote employee benefits.
When it comes to providing your employees with the tools they need, there are two ways you can solve the problem. You can either loan employees the tools from the office for use at home, or you can provide an allowance or stipend so your employees can purchase the tools they need. Of course, you can also mix both solutions if it suits you best.
You also may consider adding new tools to your technology mix to keep your team well-connected and productive during these challenging times, where remote work is becoming the de facto norm.
3. Health & Wellness Benefits for Remote Workers
We tend to think of the challenges of remote work regarding how they affect business and employee productivity. But, remote work can also have a profound effect on the health and wellbeing of your employees.
We're living in unprecedented times, and that alone adds an incredible amount of stress to your employees' lives. They're worried about the health and safety of their loved ones, and they're concerned about their finances in an uncertain economy. Add to that the stress of working and parenting from home in a world where many usual stress relieving locations, such as the gym or restaurants have been forced to close their doors or operate at limited capacity, and you get a severe damper on the well-being and productivity of your staff.
One of the best ways to address these issues, while also sending a message that you care about your workers' health is to offer additional health and wellness benefits for your remote employees. There are many different wellness applications designed to help employees deal with the mental and physical stresses of remote work, and they may be a good idea to invest in for your staff.
The CDC recommends considering a reimbursement policy that pays for all or part of employees' gym memberships, at-home workout equipment, or healthy meal delivery services. You may also consider providing such remote employees wellness benefits as mental health resources or counselling support to protect your team from remote work burnout.
4. Childcare Benefits
One of the biggest stressors for parents in the workforce is taking care of their children during the workday. Typically, kids are in school for most of the time parents spend working, which allows them to tend to their jobs while the children learn. But, with major changes to in-person learning in schools across the globe, this dynamic has shifted.
Parents today are forced to wear the hat of a teacher in addition to performing their job at a high level, which can take a toll on every aspect of your workers' lives.
Offering benefits for remote employees such as paid childcare, an allowance for childcare expenses, or even enrollment into online activities for the kids, so they're able to keep themselves entertained while their parents work are all significant steps you can take to make your employees' lives easier.
Your employees will sincerely appreciate the extra mile you're going for their children, and it can have a significant positive impact on their mental health and reduce stress levels.
5. Generous PTO Policies
Remote work or not, your employees need the opportunity to shut down and go offline for a day or two as well as take a proper vacation. When they return to work, they'll be refreshed and ready to attack their job with renewed vigor.
The US tends to lag behind the rest of the world in terms of paid time off (PTO), but many companies are starting to offer more progressive PTO policies. Some companies are even experimenting with offering unlimited time off to their employees.
While such a policy may seem unrealistic, it's as much about optics as it is about anything else. The average employee will continue to take a reasonable amount of PTO, regardless of the unlimited availability. For employees, the mere fact such an option is available for them in case of emergency or an unforeseen event is a significant benefit in and of itself. Therefore, generous PTO policy is a significant benefit for remote employees to implement within your company as it rewards you with happy and well-rested staff.
Final thoughts on providing benefits for remote employees
Transitioning from working in an office to remote work can be jarring and disorienting for even your most flexible employees. Working remotely can add more stress and responsibility to those employees who are already saddled with a busy workload and hectic personal schedule. Eventually, all that extra stress can begin to take a toll on the quality of their work.
But, this also represents a significant opportunity for employers who have a remote workforce. By offering benefits for remote employees to make their lives easier and less stressful, employers can build significant inroads with their employees. These gestures can profoundly affect morale and productivity, which can only spell good things for your company.
Consider offering these remote employee benefits, and you may be surprised to find that your workforce isn't just adapting to the challenges of remote work – they're sincerely thriving.
This is a guest post by Romy Catauta. She works in the marketing field and is passionate about writing on web design, business, interior design and psychology.
Did you find this article useful? Give it a clap!
Psst! You can clap more than once if you really loved it 🙂