10 Upwork competitors every freelancer should check out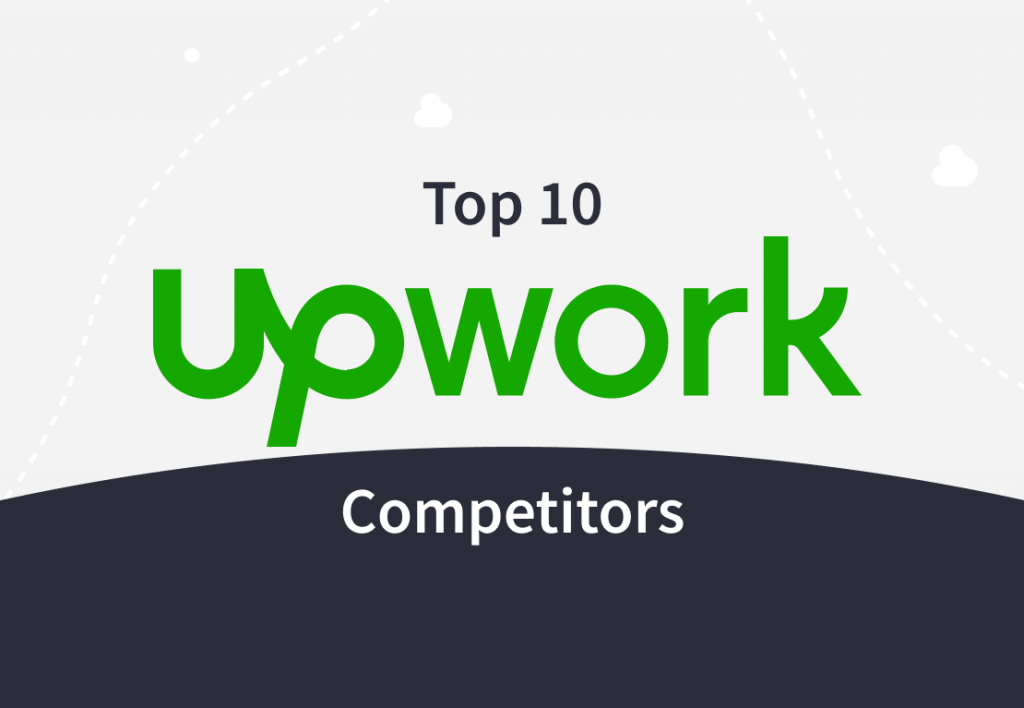 Upwork is a well-known job outsourcing platform to those of you sailing the freelance work seas, but are you familiar with any Upwork competitors? Without a doubt, Upwork is a convenient space to seek freelance gigs & projects. But in case you're thinking about taking your freelance game to the next level, checking out Upwork alternatives is worth a shot.
To help you explore alternative job outsourcing platforms and find one that best suits your needs, I've covered some of the most popular Upwork competitors in this article. Continue reading and discover your Upwork alternative!
Want to get the most out of your time?
Try DeskTime for free!
Try free for 14 days · No credit card required.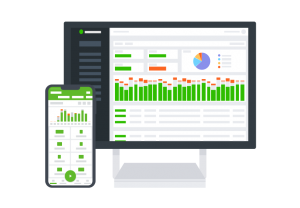 Why you should try out an Upwork competitor
Well, I get it. You're comfortable, you know your way around Upwork. Maybe you even have established a client base. Why should you step out of the happy Upwork bubble?
Or maybe you're just about to begin your freelancing journey, and everyone you know seems to be using Upwork to find gigs. Why should you pick an Upwork alternative instead? Here are a few reasons why it could be a good idea:
The bidding process doesn't always favor the freelancer.
From a hirer's perspective finding talent on Upwork is super convenient – place an ad, choose the best applicant. But from the applicant's perspective, sometimes even the most qualified professionals can end up landing a gig for pay that's lower than acceptable, just because the competition is fierce.
Profile approval can be tricky.
Upwork receives 10,000 new signups every day, which has led the platform to build a strong rejection policy. Even though growth in the number of users is essential, Upwork doesn't want to overlook its quality growth either. If you're just thinking about starting as a freelancer and cannot bring any experience to the table yet, Upwork could keep its door closed for you.
It's the biggest name in the game.
So what's the downside, right? As Upwork is used by a huge number of freelancers, it naturally heightens the competition among gig-seekers. Moreover, finding an offer that you're qualified for + interested in + the pay is adequate can take quite a while. Without a doubt, the vast amount of gig opportunities on Upwork is excellent, but you could benefit from more niche platforms.
Best Upwork alternatives to try
Whether you're up for giving a shot to some of the best Upwork alternatives or just testing the waters, here are ten websites similar to Upwork. Read on!
Or fast forward, if you want to:
1. Fiverr
This Upwork alternative's name quite literally describes its specifics – you can sell your product or service on Fiverr for as low as $5. When the platform was launched, it was its go-to strategy, though it has shifted by now.
This freelance & gig marketplace falls more into the low-budget category, convenient to newcomers. Don't get this wrong – it doesn't mean that Fiverr is a place for inexperienced professionals only. However, compared to Upwork, the prices are usually lower, indicating that there are more freelancing world beginners there.
Fiverr's specifics:
What catches the eye when scrolling gig offers on Fiverr is the creativity throughout them. From logo design to voiceover to building 3D gaming characters – it seems that creative juices are what's powering this platform.
Plus, if you're looking for a place to offer some of your skills that aren't super common (think cooking lessons, personal stylist services, game coaching & more), Fiverr could be THE spot. Or, in other words, seeking an odd job – check Fiverr.
2. Freelancer
Freelancer is a gig outsourcing platform growing quite fast, adding many job and gig options to its 1800 categories every day. As possible to guess from its name, this Upwork alternative was explicitly built for freelancers' convenience. Thus, it offers different payment systems, private chat options – text, voice, or video calls – with your clients, and 24/7 support from the platform in case of need.
A thing worth knowing is that Freelancer offers several membership plans designed for different freelancer needs. There are Basic, Plus, Professional, and Premier plans with prices ranging from $4.95 to $69.95 a month, and the membership content differs accordingly. A free plan is also available, including six offer bids per month and allowing you to enter contests organized by businesses on Freelancer.
Freelancer's specifics:
Freelancer stands out with the proportion of job categories related to tech. The list of options in, for example, the Websites, IT & Software section is really impressive. Among other sections, there are Design, Media & Architecture, Data Entry & Admin, Engineering & Science, Business, Accounting, HR & Legal, and more.
Another thing worth mentioning here is that starting the job-seeking journey on Freelancer has very few obstacles if any. Simply sign up via email or Facebook, build your profile, and you're good to begin freelancing.
3. FreeUp
Among job platforms like Upwork, FreeUp is another place that covers plenty of freelance work types and not a particular niche. As you apply to use the platform as a freelancer, you'll have to undergo a selection process that includes your application review, one on one interview to assess your competence, communication skills & motivation. Then according to your skillset and experience, you'll be added to one of the three levels of freelancers – entry, mid, or expert – which will determine your hourly rate and the type of work you'll be offered.
FreeUp's specifics:
The platform does job-candidate pairing, which is convenient as you won't have to spend hours finding job offers that suit your level of expertise. Plus, it's done within 24 hours from the moment a job offer is posted. But you can also search the requests yourself and apply for those that suit your expertise and hourly rate. What's also convenient – freelancers receive their payments weekly directly to the bank account they've added to the platform.
4. PeoplePerHour
PeoplePerHour joins sites like Upwork that offer a variety of job categories to freelancers. As a gig seeker, you can either bid on a hirer's request or post your own offer – a defined service with a fixed fee – for businesses to choose from.
Joining PeoplePerHour as a freelancer is relatively easy. You just set up your profile page, add a headshot, cover photo, describe your experience, select your skills, and add your hourly rate. You can also add your previous work to a portfolio and ask for endorsements from your clients.
PeoplePerHour's specifics:
This Upwork alternative platform has put a lot of thought into securing the payment process. With PeoplePerHour (at least that's what it promises), you won't have to chase your pay, as the platform requires businesses to submit a deposit as they assign a project to a freelancer. And once the project's finished, you can use PeoplePerHour's automated invoicing to raise an invoice with no hassle and receive your pay.
5. 99designs
This Upwork competitor is for all the freelance designers out there – 99designs is a job marketplace built specifically for you, designers. Small & medium-sized businesses often turn to this platform looking for graphic or web designers to help them with things ranging from logos to product packaging because of its convenience. They can either hire a designer whose portfolio catches their eye or create a contest to have several ideas to choose from.
99designs specifics:
The platform values excellent service. Therefore, every new freelancer that decides to join is evaluated and assigned a rank, which helps to ensure adequate payment size. As said by 99designs itself, designers usually get paid better there than on other freelance job marketplaces. Plus, the payments are managed by the marketplace, giving freelance designers a heightened level of security.
6. SoundBetter
SoundBetter is another niche job outsourcing platform only this time, as you can probably guess from its title, it's for music industry professionals. If you're a total newcomer, SoundBetter may not be the best place for you. It has established a high-skilled freelancer community with some well-known names included, which will simply lower your chances of getting hired. But if you carry significant experience within the field, SoundBetter will be a good fit for you.
The platform is a part of the Spotify for Artists family, which adds to the legitimacy of the industry marketplace. Plus, it's global – 50,000 artists and experts from 176 countries – a great network for your professional development.
SoundBetter's specifics:
Job categories for music industry professionals on the platform include various instrumentalists, film composers, game audio designers, music producers, lyric songwriters, podcast editors, sound designers, and more. All reviews are always verified, so your potential clients can trust the feedback given about you, and payments are handled securely by the platform.
7. Flexiple
Moving forward to other sites like Upwork. Flexiple is a job outsourcing platform created to connect freelancers with entrepreneurs and startups looking to find a designer or a developer. The platform was founded in 2016. Since then, it has gained attention as a place to find talented professionals, carefully screened before approval.
Top 1% developers and designers – that's how Flexiple positions itself. And according to the scrupulous description of how freelancers are onboarded to Flexiple, it could be true.
Flexiple's specifics:
When applying for Flexiple as a freelancer, be ready to get thoroughly evaluated – previous work, communication skills, motivation to freelance, technical skills' level, problem-solving ability are all examined during the process. Although it seems a bit frightening at first, you'll know that you're among the truly great ones if you get accepted.
Additionally, Flexiple's team plays a role of a matchmaker, offering the most suitable freelancers to each of the job offers. When a business has selected a freelancer, a week-long trial period begins to understand if it's a good fit for both sides. If all is good, after the trial period, Flexiple assists with payments and contracts between the freelancer and the business.
8. Scripted
If you're a freelance copywriter looking for sites like Upwork, definitely check out Scripted. The platform's acceptance rate for newcomers is relatively low – Scripted's site says it's < 2%. But if you're an experienced writer looking for quality jobs, this Upwork alternative could be a real gem for you.
Businesses turn to Scripted for various types of content – blog posts, press releases, product descriptions, newsletters, transcriptions, and more. The platform's clients cover 37 different industries, so your odds for having expertise in at least one of them are pretty good.
Scripted's specifics:
Conversely to other Upwork competitors that don't really encourage to form a long-term collaboration with a client, Scripted has a different approach. The platform's account managers are happy to do some matchmaking for businesses and freelancers so that a long-lasting business relationship can be potentially established.
Plus, this Upwork competitor has a SmartMatch function that businesses can use to receive a set of matching professionals for their requests. If you're a match, you're notified instantly and can pick up the offer right away. What is also neat – on Scripted, you can pitch content ideas directly to potential clients.
9. Designhill
Designhill is an Upwork competitor targeting freelancers that have design skills & experience. There are several ways to make money on Designhill. You can enter a design contest submitted by a business, sell your services, be approached by a client that likes your portfolio or sell your artwork on Designhill's PrintShop.
Designhill's specifics:
Every registered designer on Designhill has an opportunity to receive a design PRO status. But it's not handed out lightly. To receive it, a designer needs to fulfill requirements such as win a design contest, upload a certain number of designs to your portfolio, be an active user of the platform, and more. The PRO status raises your chances of landing a design gig, as it serves as a quality mark.
10. WriterAccess
If you're looking for Upwork competitors that offer gigs for freelance writers, check out WriterAccess. Like the previously reviewed Scripted, this Upwork alternative is niche-based and focuses on professionals who know their way around words.
Creating a profile on WriterAccess is free. After you've showcased your talents & skills as well as you can, the platform's AI-based search system will help clients discover you, using text analysis to build a match between their needs and your skills.
WriterAccess's specifics:
Besides an extensive database of potential clients, joining WriterAccess brings you access to more than 250M stock images and other tools useful for content marketing. Plus, if you're up for adding more to your skills, registered users can use the WriterAccess Academy, which offers training programs, recorded sessions, guides, and more. You'll also be able to receive a badge for completing specific training programs.
A little bonus advice while you explore Upwork alternatives
Whether you're new to the freelancing world or if you've been there for a while now, tracking your work time never gets old.
Why?
One word – accountability.
Using a time tracking tool, such as DeskTime, can spare you many headaches regarding accountability in front of your clients. It takes care of your work hours while you do the work. No more manual timers, spreadsheets, or wild guessing on the amount of time it took to complete a project. Do your freelancing and a time tracking app will do the rest.
Moreover, DeskTime has valuable features such as project cost calculation and automated reports to save you time spent on administrative tasks. Freelancers need some time to rest, too.
Concluding thoughts on Upwork competitors
There are plenty of fishes in the sea that could feed your freelance gig appetite, so choosing the best job outsourcing platform could take some time. So, I sincerely hope that this brief guide of several Upwork competitors can serve as a good starting point.
Bear in mind that it may be helpful to pick an Upwork alternative that covers a particular niche as it will be easier for you to find a job you'd love to take on. But in case you're just starting as a freelancer, searching for entry-level opportunities may be easier among the general freelance job platforms.
All in all, Upwork isn't the only freelance gig platform where you can make money and obtain professional experience. Don't be afraid to try other sites like Upwork, and who knows, maybe your next long-term client is out there, waiting for someone with your exact skillset to come along.
Did you find this article useful? Give it a clap!
Psst! You can clap more than once if you really loved it 🙂