How to make money on Upwork?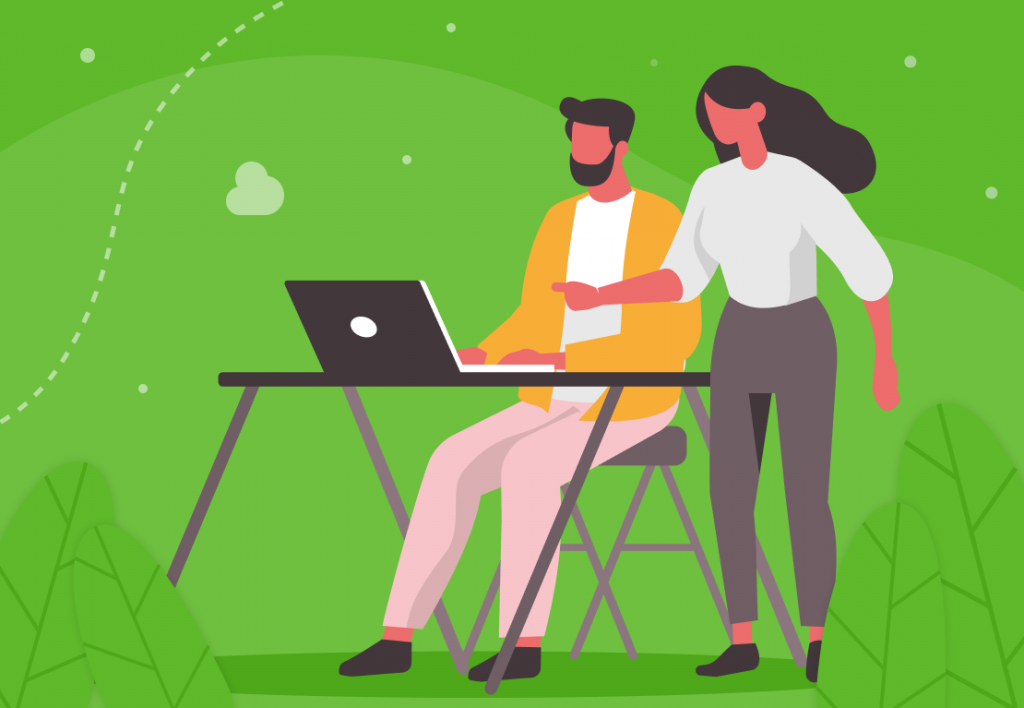 With the growing popularity of the gig economy and freelance work, many of us find ourselves wondering – how to make money on Upwork? It's one of the most popular freelancing platforms in the world and when a company needs to outsource a task or project, Upwork is the first place they tend to look for qualified professionals that can solve their problem.
All you need is a computer and a skill and you too can take advantage of this. Here's what we'll cover in this article:
1. What's Upwork: a quick breakdown
2. How do you get paid: let's talk money
3. Upwork commission fees explained
4. How much can you earn on Upwork
5. How to start making money on Upwork in 3 steps
By the end of this guide, you'll know how to earn on Upwork and what you have to do to start making the big bucks.
Want to get the most out of your time?
Try DeskTime for free!
Try free for 14 days · No credit card required.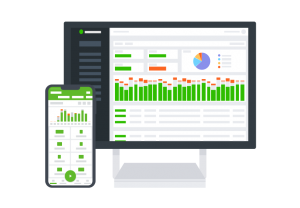 What's Upwork: a quick breakdown
In short, Upwork is a job outsourcing website. A business or individual can reach out to talents in various fields with a task, or, alternatively, post the job publicly and receive offers from said talents.
What kinds of tasks? Upwork caters to almost any type of work that can be done on a computer with opportunities for everyone from algorithm developers to Zendesk specialists.
As a talent, you'll need to create an attractive profile and fill it with your skills, accolades, and previous work to showcase what jobs you're suitable for and entice customers to select your services. Unless you're a well-established freelancer, it's unlikely people will reach out to you directly, so you'll need to write proposals for job postings to convince customers that you're the ideal candidate for the job.
Then just do the job, get paid, and move on to the next client.
How do you get paid: let's talk money
One of the biggest annoyances faced by freelancers is dealing with financials: invoices, accounting, chasing payments… Upwork takes care of all of that so you can focus on producing your work instead of dealing with paperwork.
The platform doesn't just connect work with workers, but it also serves as a middleman between the two – it ensures payments always happen on time when work is delivered by essentially making clients pay in advance into Upwork accounts. This way, workers are protected from clients vanishing without paying once work is underway/completed.
You can get paid in one of two ways: hourly or fixed. The client will specify in the job description which method they want to use.
When do you receive the funds? Upwork explains:
Hourly contracts are based on the weekly billing cycle. The weekly billing period ends on Sunday, your funds are available for withdrawal 10 days later (the following Wednesday). Some contracts are eligible for faster payments!
Fixed-priced contracts are based on milestones. Once the client approves a milestone your funds are available for withdrawal after a five-day security period has passed.
You can receive your funds via a bank transfer, PayPal, or Payoneer, but do note that transfer fees may apply. You can find more info here.
Upwork commission fees explained
Upwork does take a cut from all payments that are made on their platform. The Upwork commission fees range from 5-20% and if you're wondering specifically how much does Upwork charge, all you need to do is consult this table:
| How much you bill the client (total) | Upwork commission |
| --- | --- |
| $<500 | 20% |
| $500.01 – $10,000 | 10% |
| $10,000+ | 5% |
Important note: it's a sliding fee that takes into consideration total billings with a single client. What does that mean? Examples will help clarify:
If you complete work for Client X for $700, then you will have to pay a 20% fee for $500 ($100) and a 10% fee for $200 ($20), which amounts to $120 in fees.
If you complete MORE work for the SAME client, then Upwork takes into consideration the previous earnings and continues counting from there. Let's say you complete another job for Client X for $400. Now, you will only have to pay 10% in fees ($40), since you're in the second fee bracket.
In short, Upwork rewards repeat work with the same clients – the more you work with one client, the less you pay in fees for the specific client.
How much can you earn on Upwork?
There's no concrete answer, as this depends on such factors as what kind of work you do, what rates the clients offer, how successful your proposals are, how much competition is there in your field, how much you end up paying in fees, and more.
Some people build entire careers and can earn hundreds of thousands a year, whereas many others never get a proposal accepted and give up on the platform before making a single cent.
So, let's get into what you need to do so you don't become the latter.
How to start making money on Upwork in 3 steps
Step 1: Identify what you can offer
First and foremost, you need to identify what skills you have that you can put on offer.
If you specialize in any of these top 100 skills, it's good news for you! But, even if you don't, you can still earn with Upwork as long as your work can be conducted on a computer.
Important: try to focus on as specific a niche as possible. If, for instance, you want to offer digital marketing services, but you're especially knowledgeable in SEO, then it's best to focus on offering SEO services, or even go more specific, e.g. backlink building. Why? Because businesses mostly look for skilled professionals that can solve a specific problem.
Imagine you're a business owner who needs to build backlinks – will you hire someone with the title of "Digital marketing expert" who also claims to know how to do SEO, or will you turn to an SEO specialist with a proven track record?
It's good to be a jack of all trades, but on Upwork, it's best to be a master of one.
So if you're someone with a broad skill set, take your time to explore what skills are in the highest demand on Upwork and build your professional persona around that.
Step 2: Create an account and polish your profile
A good profile is half the battle. Creating an account and filling out your profile takes no time at all. But doing it well is a different story entirely.
Your profile has to convince the client that you have the skills and expertise to deliver exactly what they require and more.
Uploading a high-quality profile picture is a must. Seeing a human face, rather than a blank placeholder, helps immediately establish a basic level of trust. Don't forget to smile!
Beyond that, however, there are two sections that you need to pay close attention to: Overview and Portfolio.
Overview
This section is your main pitch to the client, as this is the part they will read most closely. Therefore, you need to concisely present the most important information in an easily-digestible way. Here are 3 basic tips for writing a good overview:
Use specific numbers and data to showcase your achievements and experience
Use bullet points and write in short paragraphs to make the information easy to absorb
Answer questions the client might have
Take a look at these SEO expert examples. Which do you think would fare better and attract more clients?
Example 1
Example 2
Hello,
I'm an SEO expert with 5 years of experience helping businesses of all sizes build backlinks, optimize content, improve websites, and so much more.

I graduated with Honors from Leeds University and have a broad background in digital marketing, which helps me make better SEO decisions, as I understand how small changes affect the broader ecosystem.

I enjoy a challenge and can help take your business to the next level, so don't hesitate to reach out if you're in need of an SEO expert.
Looking for an SEO professional?

In my 5 years of experience, I have helped various businesses:
– Get rank #1 on Google purely through technical SEO
– Achieve 70+ Domain Authority through strategic backlink building
– Increased blog traffic up to 150% through keyword research and content optimization
– And so much more

I've been able to replicate these results for 20+ different B2B and B2C companies.

I can do the same for you.
The first is a typical example of what a beginner would write in their overview – it's very vague and uninformative. Such a description would work for pretty much any SEO expert. On the other hand, the example on the right is informative, explains exactly what can be achieved, refers to specific past projects, and is much easier to read.
Portfolio
Your portfolio is your best way to justify the claims you make in your overview. By adding case studies and success stories, you can show the client what to expect, what you can do, and how you can do it.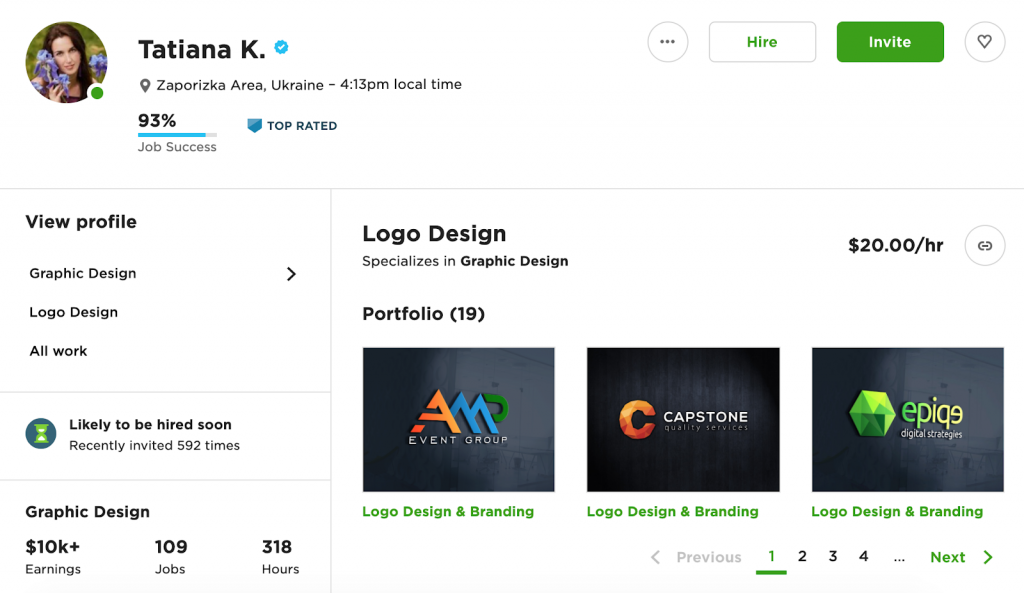 This allows you to introduce a lot of transparency, which is something that's crucial on sites such as Upwork, where people have to take a leap of faith and essentially trust a complete stranger.
Plus, it's one of the best ways to boast about your achievements.
Step 3: Start sending proposals
As I said previously – a good profile is half the battle. The other half? A fantastic proposal.
During most of your Upwork experience, you will need to browse jobs and send proposals in order to make money on Upwork.
Just like with the overview, your proposal needs to be clear, concise, and substantiated. But there's one key difference: the proposal should focus on your potential client, not yourself. Don't talk about yourself and how amazing you are, but rather explain how this experience will help solve the client's problems. And the more accurately you can explain this in your proposal, the better.
Yes, this means you need to personalize each proposal! DON'T JUST COPY & PASTE A TEMPLATE.
Read the client's brief carefully and answer the exact problems they put forth, by answering that:
You're happy to help with this challenge
Why you're the perfect person for this specific challenge (leverage experience)
How you're going to tackle it
What are the next steps
Proposal writing is a skill in itself and you will only get better with time. Don't get disheartened if you don't get any responses to the first proposals you send out. Optimize your approach and keep sending them until you get a job.
Parting remarks
In the world of job outsourcing sites, perseverance is essential. It will take time and a bit of luck for your Upwork gig to kick into full gear. That said, you can help the process along through hard work. Once the positive reviews start rolling in, it will become easier.
Now you know how to make money on Upwork! Put your skills to use and start building your freelance career today.
All that said, Upwork is not the only way to thrive as a freelancer. Building a career independently without the help of outsourcing platforms means extra cash in your pocket, as you won't have to pay any fees.
To succeed as an independent freelancer, you'll need a time tracking solution, so you know exactly how long you spend on client projects and can bill them easily and accurately. That's exactly what DeskTime can help you with. See for yourself with our free trial.
Did you find this article useful? Give it a clap!
Psst! You can clap more than once if you really loved it 🙂