DeskTime's year in review: A look back at 2022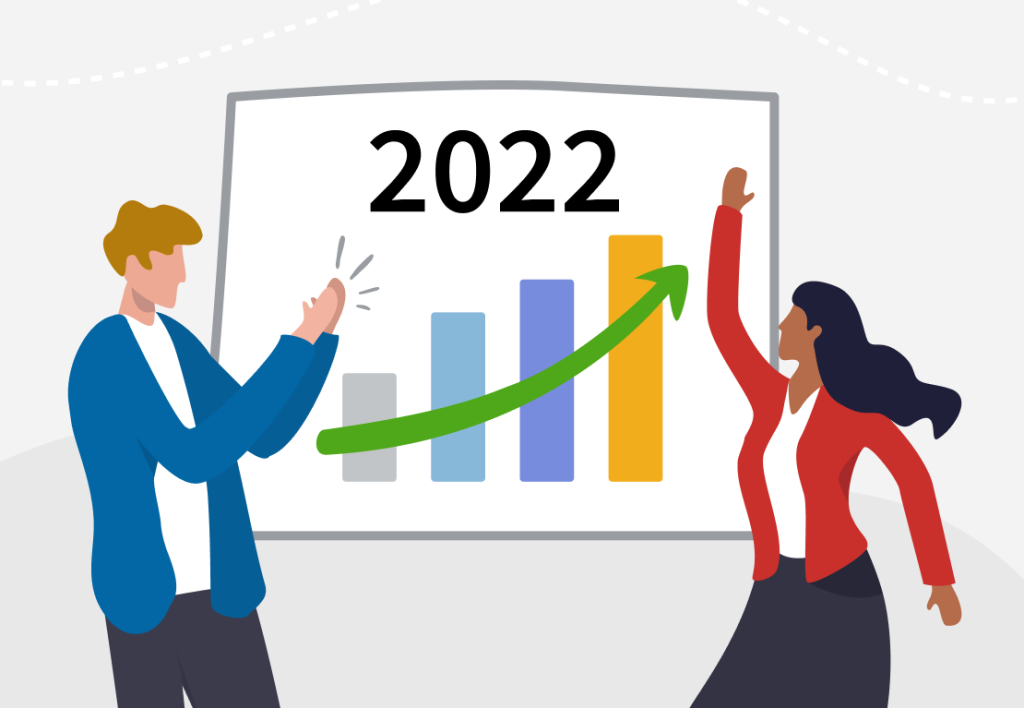 Now that we've put a little distance between us and 2022, we can take a proper look back at what we here at DeskTime achieved last year. In other words, it's time to break down what went down in 2022.
It was a year full of adventures, growth, challenges, and improvements – we worked hard to make your DeskTime experience even better.
So here are some of the highlights from the previous 365 days in the DeskTime world!
Want to get the most out of your time?
Try DeskTime for free!
Try free for 14 days · No credit card required.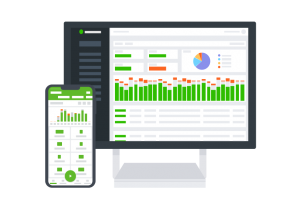 Launch of the new Booking feature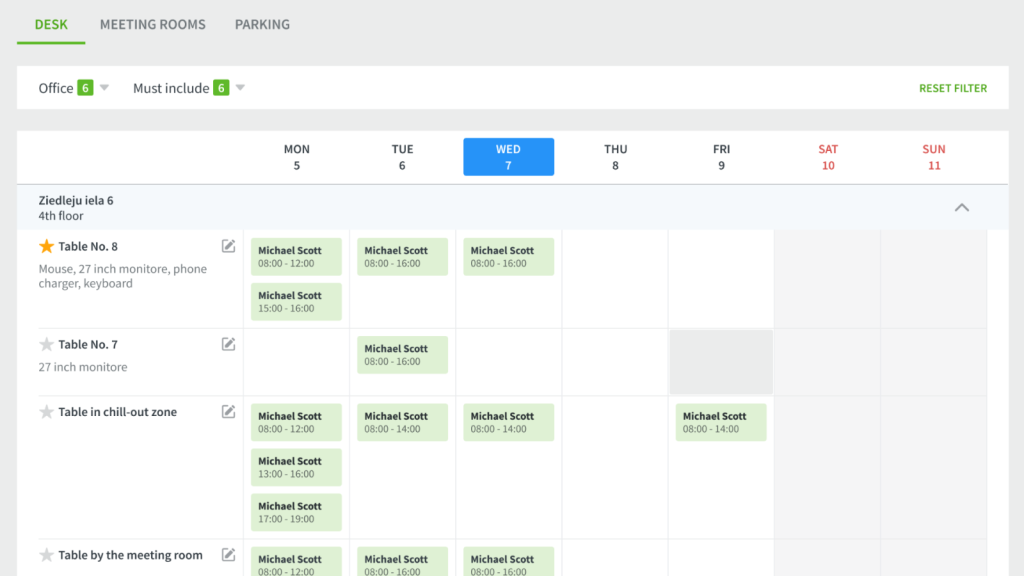 With the world gradually returning to normal, more and more companies have also been returning to office life. So with this in mind, last year, we launched a new feature – Booking. With it, users can book meeting rooms, desks, parking spaces, or even office equipment for their use. It can be particularly handy if your company uses hot desks – everyone can book their desired space in advance, and you avoid confusion and possible conflicts of many people fighting over the same piece of equipment. By the way, the Booking feature is included in the DeskTime Premium pricing plan, so you can try it immediately.
Track time from anywhere with the Web Timer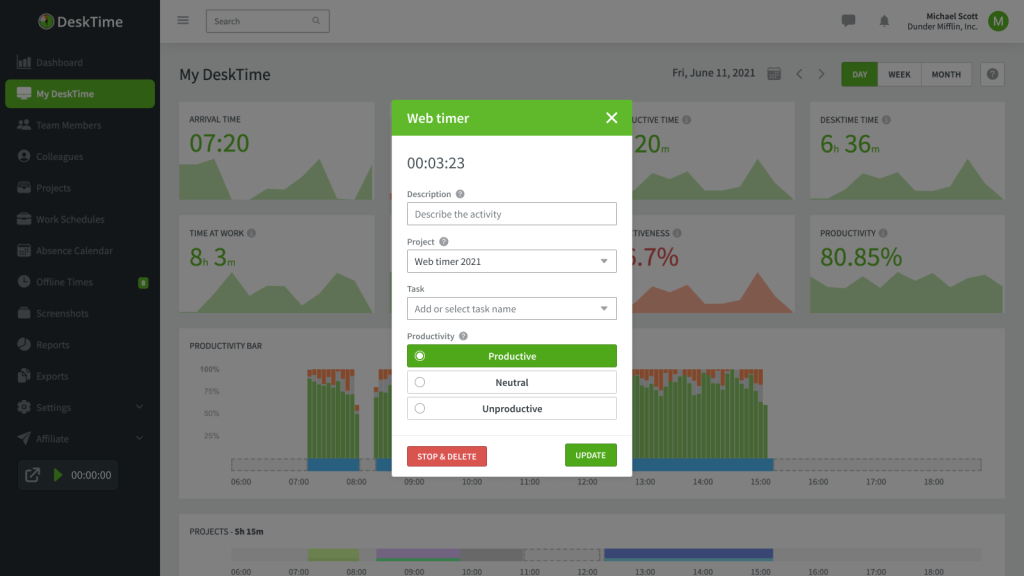 You'll always get the most detailed time tracking data with the DeskTime app, which has to be downloaded and installed on your computer and works automatically. But sometimes work takes us away from our regular computer screen. So we launched the Web Timer for cases like these – it's available in your DeskTime web account or on the mobile app, and it's essentially a manual start/stop timer that logs your hours. It doesn't track the apps or websites you're using or their productivity, but if you need to track the hours spent working elsewhere, this can be a great additional tool that removes the need to log the time later. It's included in all DeskTime pricing plans (including Lite), so you can try it out anytime.
The devil is in the details – small but crucial updates introduced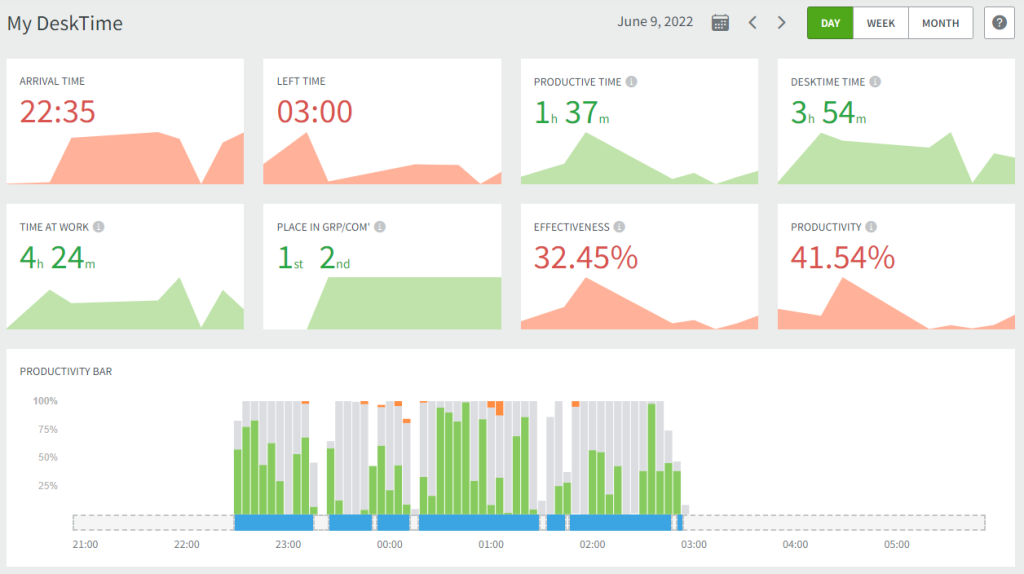 2022 wasn't just about adding larger features; we're also constantly working on smaller improvements and feature requests that improve your DeskTime experience. So last year, for example, we launched the possibility of adding night shifts (the overnight shifts are no longer split into two different days but instead show up in DeskTime as one continuous shift). You can also now edit private time or deleted time – if someone accidentally forgot to turn private time off or deleted something they shouldn't have, it's no longer a problem. Make the necessary edits, and the DeskTime statistics will be as accurate as possible.
DeskTime is available in Indian rupees
Last year brought some long-awaited and welcome news to our customers in India – you can now pay for DeskTime in Indian rupees. This means a smoother payment flow and a friendlier user experience for you. Indian rupees are available in addition to the US dollar and the euro, and if you'd like to make the switch, and it's up to you to choose which currency you'd prefer to use.
Our team keeps growing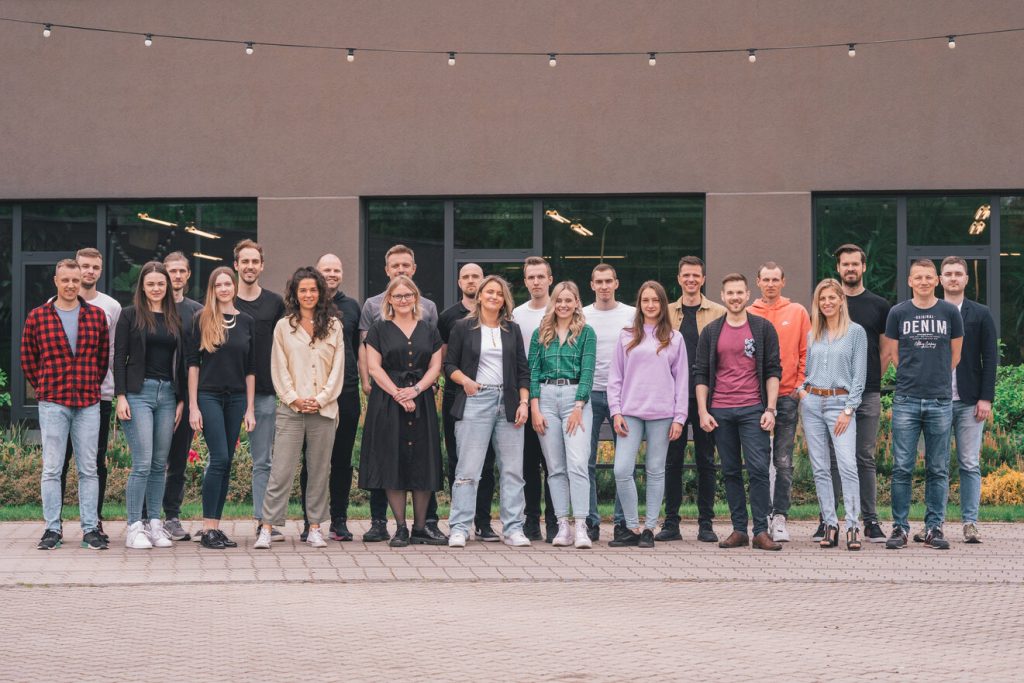 On a more personal note for the DeskTime team, we kept growing rapidly last year, with all of our teams seeing new additions who have brought a wealth of knowledge and experience:
Our IT department welcomed a new IT project manager, developer, and a software tester.
Our marketing team expanded with a content marketing specialist and an email communications expert.
We also welcomed a new product owner, a UX/UI designer, a data analyst, and a new customer success manager.
Another exciting event for our team last year was the move to a new office location – with an ever-growing team, we needed a larger space to accommodate everyone, and that's exactly what our new office provides.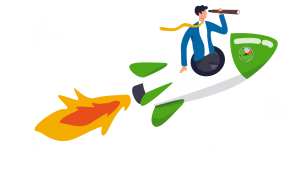 Want your business to thrive?
Boost your team's productivity and efficiency ratings with time tracking!
Learn more!
Let's throw in some numbers
DeskTime's always been passionate about sharing all kinds of productivity tips and tricks with our users and anyone interested in improving their effectiveness and achieving work-life balance. So last year, we kept busy in terms of content creation, too.
In 2022:
What's in store for 2023
Of course, we don't intend to take it easy this year – we have some great improvements planned for this year as well:
Just launched – a refreshed look with even more project management options for our Projects section. We're revamping the section's appearance and adding additional features that'll make project time tracking even more of a breeze.
But that's not all when it comes to Projects – we want to introduce the possibility of managing your work on a Kanban board. With the Projects section becoming more advanced, we aim to ensure that you only need this one app for project management and time tracking purposes.
More informative reports – we're working on displaying the data on your team's and individual employees' performance in more detailed visual reports that'll give you an even greater understanding of how your team spends their time.
DeskTime already integrates with various calendar and project management apps. Still, there's further to go, so we're working on new third-party app integrations to streamline your work processes more.
We hope you've had a productive start to the year so far, and let's keep up this energy for the rest of 2023 – there's a lot of exciting work ahead of us!
Did you find this article useful? Give it a clap!
Psst! You can clap more than once if you really loved it 🙂