DeskTime time tracking for Linux
DeskTime's time tracking for Linux is the way to go if you're struggling to find convenient time tracking software with lots of features for Linux users. Use the DeskTime time tracker for Linux – take full advantage of its various built-in features for analyzing productivity, and much more.
Free 14-day trial. No credit card required.
By signing up, you agree to our terms and privacy policy.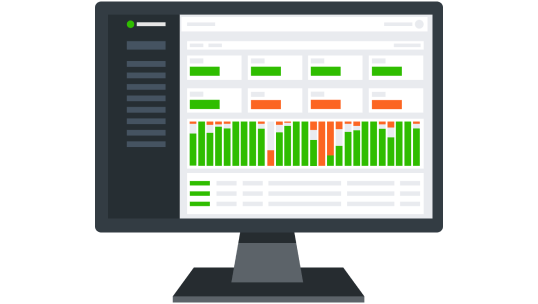 From basic time tracking for Linux to detailed productivity reports
This Linux time tracking and management software is suitable for all kinds of users – from freelancers who just want a simple time tracker for logging projects and tasks, to project managers who want to use the time tracking data to improve their team's productivity and promote a healthy work-life balance. Explore all of DeskTime's features to see what it can do for you!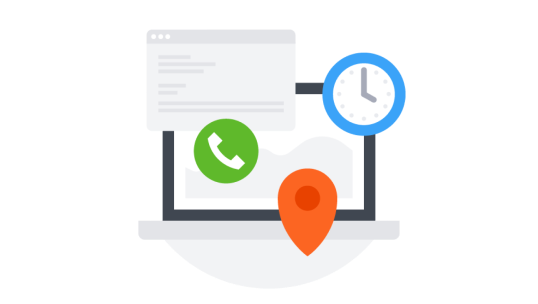 Oversee your team's progress
DeskTime is a great time tracking tool for Linux. It offers a variety of features that help improve productivity and efficiency for Linux users. This includes project and task tracking to keep up with your set goals and see progress reports in real-time. DeskTime also offers detailed productivity breakdowns – for a day, week, and month – to help your team identify when they're most motivated and efficient and when to take a break. With the added Reports and Exports features, you can get a detailed overview of each project and make estimates for similar future tasks accordingly.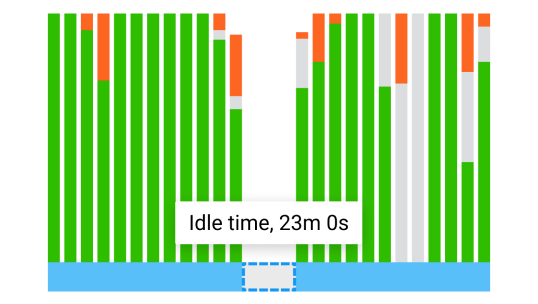 Time tracker for a more balanced workday
In addition to tracking time, the DeskTime app can also help its users improve their time management and take better care of themselves at work. With the daily time tracking report, employees can see how much time they've spent on each task and how productive they've been. That lets them follow their own performance and see, for example, where they can improve. Meanwhile, the built-in Pomodoro timer will remind users to take breaks to ensure they get the much-needed rest for their eyes and minds.
Using the DeskTime desktop app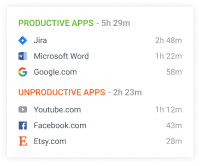 Automatic time tracking
Once installed, DeskTime will launch automatically by default whenever you start your computer. You can change that in the app's Preferences section. The app will track time automatically in the background and flag it as productive, unproductive, or neutral. To see your tracked time and productivity stats, go to My DeskTime from the app icon in the Menu bar.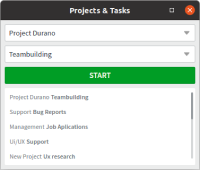 Project Manager
If you're looking to track individual projects, you can use the Project Manager function. Click on the DeskTime icon in the Menu bar and select "Project Manager - Start / Stop, / Create." From there, you can start tracking a project or a specific task within the project. You can choose existing projects and tasks from the dropdown menu or create new ones by simply typing them in. Click "Start" to begin tracking and "Stop" to end it or start a different task.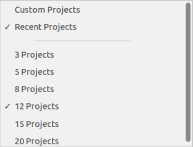 Quick Access
The Project Manager also stores your recently tracked projects and tasks or a custom list you can edit in the window below. To switch between them, simply use "Quick access" in the app. You can also specify the number of recent or custom projects you want to see.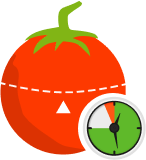 Break reminder and Private time
DeskTime also offers a break reminder every 52, 60, or 90 minutes for added functionality and a healthy work-life balance, and Private time to take care of personal business on your work computer if necessary.
How to set up DeskTime's time tracking for Linux
DeskTime's time tracking for Linux is easy to set up and even easier to use regardless of the operating system. All you need to do is download and install the app on your computer, and it will run automatically when you start your computer.
The current version of DeskTime is compatible with Ubuntu LTS versions 16.04 onwards. If you use an older version of Ubuntu or a different desktop environment, please use an older version of the DeskTime app.
If you're after a versatile time tracking app for Linux, DeskTime is exactly what you're looking for. Whether you use it for yourself or for your company, DeskTime will help you improve productivity at work!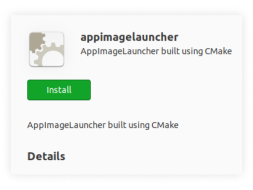 2
Use AppImage Launcher for the app installation.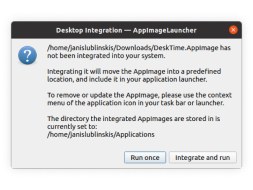 3
Install DeskTime on your computer.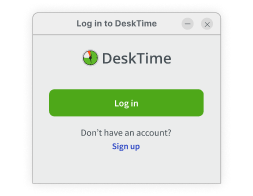 4
Launch DeskTime and log in to start tracking your time.