7 Remote work trends every professional needs to bear in mind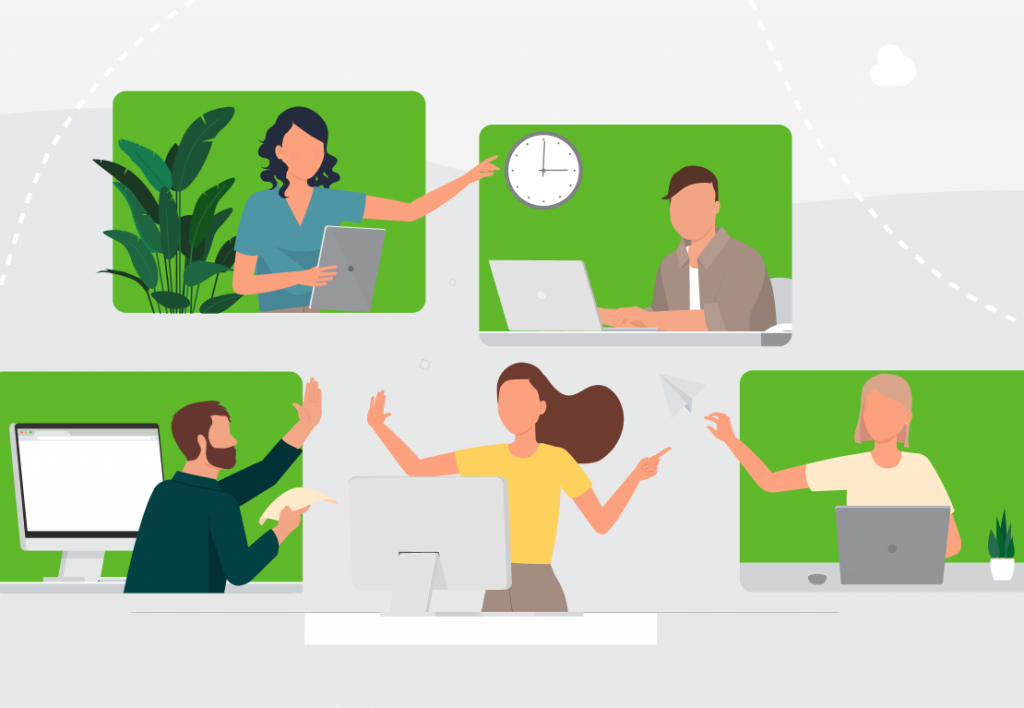 The new normal is the definitive phrase that has been in widespread usage ever since job sectors globally caught on to the remote work trends in 2020.
Remote work trends don't seem to be slowing down in 2021 either, quite the opposite. As Enterprise Technology Research predicts – the number of professionals working remotely from home would double in 2021 and would only continue to rise. Is remote working the future? Well, most likely.
It presents a growing new reality for professionals and career-owners, as more businesses continue to adopt a purely remote or hybrid structure, gradually establishing the phenomenon as a natural aspect of the job sector.
Professionals who want to properly adjust to the changing world and make the most of it must stay updated on remote work trends. More importantly, they would have to develop several new approaches along with an agile mindset.
Want to get the most out of your time?
Try DeskTime for free!
Try free for 14 days · No credit card required.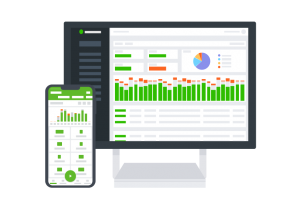 Opportunities for growth and development are aplenty in this new normal, and professionals looking to make the right career decisions must be able to react to its dynamics. The following remote work trends are essential to keep in mind as you forge your career path.
Take the shortcut if you wish:
1. Remote work is here to stay
Remote work is shaping to become established as an orthodox aspect of the professional world. This reality is supported by the growing number of businesses that are starting to see remote working as a permanent possibility and normalized part of their company culture instead of using it as a temporary solution for the pandemic.
The majority of companies that took to having remote teams during the pandemic did so out of circumstance. There was an apparent fear that the remote model would affect performance levels and decrease productivity. But the collective results and atmosphere of the shift have proved otherwise.
Employers and employees that use a remote model have had positive impressions, claiming that productivity levels have been encouraging, even higher than those of the traditional model in some cases.
A 2020 survey by Gartner CFO revealed that most of the surveyed businesses, at least 74%, plan to adopt remote work as a permanent practice. Moreover, a survey by DeskTime questioning office workers showed that only about one-fifth of employees wish to return back to the in-office setting.
With time, more businesses are starting to see and accept the advantages of a remote system, even looking for opportunities to thrive and expand with it.
The influence of big brands
The remote work trend is helped in no small part by giant brands and their decisions to accept the remote system. Digital monoliths like Twitter and Facebook have announced that a significant amount of their workforce would remain remote even after the pandemic.
CEO of Facebook, Mark Zuckerberg, revealed in May 2020 that half of Facebook employees would be allowed to work remotely for up to 10 years. Twitter also announced a similar policy, stating that its employees would be working from home indefinitely. Several other top companies, like Shopify, Zillow, and Dropbox, have also been public about accepting a remote work model.
Even if you are not following the working from home trends currently, there's a high probability that you would, or at least end up having to work with remote teams at some point.
You can adjust to and stay ahead of this inevitable trend by researching and familiarizing yourself with remote work tools related to your industry or company's culture.
2. Trends in remote working: moving the office home
Working from home is an experience a majority of the employees that went through the rapid shift to remote had to adjust to. As it turns out, the ability to fulfill workplace tasks from the comfort of a home still needs some traditional elements from the usual office workspace.
As employees are required to replicate the office environment right in their homes, your regular home table and chair might not be the optimal furniture to motivate you for work. To avoid suffering from both long-term and short-term adverse physical effects of this process, an ergonomic chair that aids good posture and an efficient office desk are things you should invest in if your organization doesn't provide these for you.
Things like noise-canceling headphones, a laptop stand for a better visual angle and posture, an HD webcam, or even a second laptop are essential to make the working from home experience much more realistic and convenient.

The idea is to create a home office space explicitly focused on work and prevent the distracting and possibly less motivating actions of working in less than ideal places like the bedroom, living room, or kitchen.
The work-life balance
The importance of defining a work-life balance can't be overstated, more so when exploring the latest working from home trends. Apart from affecting personal life, a majority of employees say it also negatively affects their work performance.
It becomes effortless to fudge your work life into all your daily and personal processes, which can be detrimental in the long run. Because offices are now run in the middle of the home, there's a high likelihood that professionals give themselves even less personal space than before, possibly out of fear of cheating the company or being unproductive.

You must be aware that some personal relaxation time is needed to stay productive in your career. It's been proven that regular breaks increase the quality of work and productivity.
You have to adopt a habit of making time for personal, healthy activities like exercise, brisk walks, no-screen time, reading books, etc.
Having a productive timetable or schedule that leaves out time for mind-body activities is essential. Plus, there are many time management tools to help you draw the line between work and life.
Additionally, working from home can mean a more flexible schedule. But, because of a more flexible schedule, it can be tempting and easy to end up working overtime. Such a scenario is something you should strive to avoid. Set boundaries and stay dedicated to them.
3. Remote work trends 2021: changing the manner of workspace communication
Digital communication is the norm for remote teams when it comes to engagement and collaboration. Video conferencing software and workspace-focused texting tools like Slack or its alternatives, encompassing workspace platforms like Google Workspace and Microsoft Teams, are prevalent among organizations.
But along with this shift comes a few issues. For example, ill-considered digital workspace communication can quickly become intrusive, distracting, and cause Zoom fatigue. Employees have reportedly complained about the intrusiveness and discomfort that constant video conferences or calls cause them. For many, it's more productive to be allowed to work with a higher level of privacy.
A practical option for remote teams and organizations would be to rely more on audio communication than video if consistent real-time communication is needed. Ideally, real-time communication should be limited to give team members more room to focus on their work tasks.
Such an approach would leave you and your team members more time for productive tasks instead of wasting time on unnecessary calls.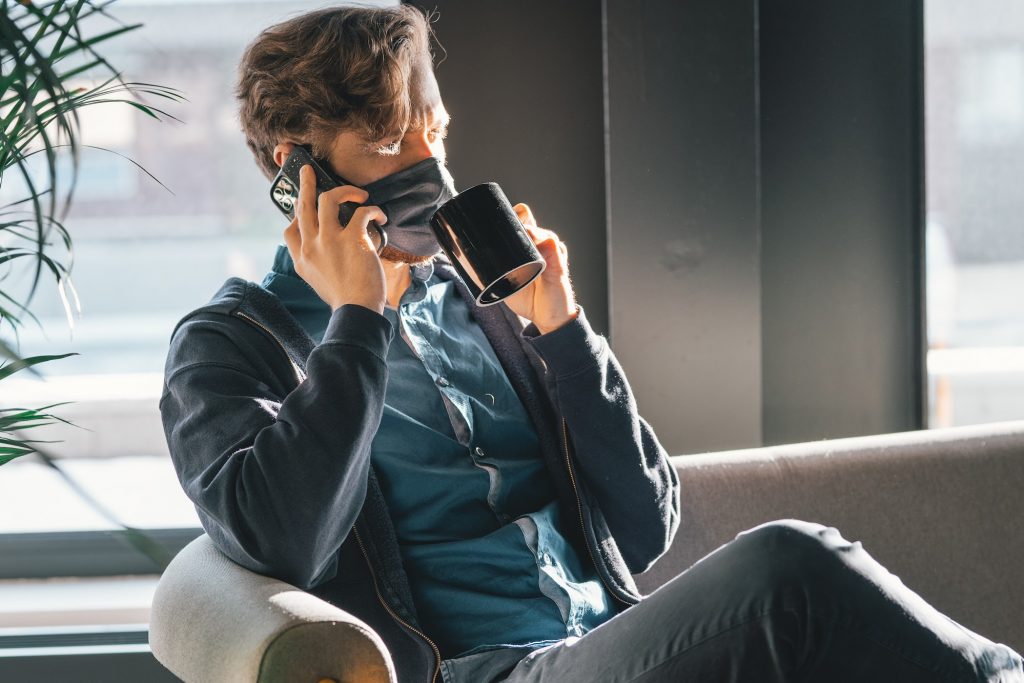 Digital workplace communication can also be made efficient through an asynchronous communication method. With an asynchronous protocol, team members don't necessarily have to respond to messages in real-time or immediately, either through email or text. Among other async work benefits, it can reduce interruptions or distractions and loss of coherence with tasks that consistent real-time communication causes.
Another issue that the prominence of digital communication in the workspace brings up is the level of connection and familiarity between team members. Due to the shift to remote settings, quite many teams have members they've never met in person and, thus, haven't had the chance to grow a positive, genuine connection.
A remedy to that is to have non-work-related channels or groups in communication platforms where team members can get to familiarize themselves with each other and share personal details and stories. Additionally, remote team-building activities can significantly improve connections among colleagues.
4. Remote work affects the value of engagement
The prevalence of digital communication and processes due to a remote system means that employees wouldn't be able to communicate the level and effort of their commitment as before. As a professional, this can be frustrating for your career especially when your organization doesn't seem to recognize your work.
The method of performance management and monitoring is gradually changing for employers. They can't monitor employee engagement like they used to. Due to that, employee management tools, monitoring software, and time tracking tools are becoming increasingly popular.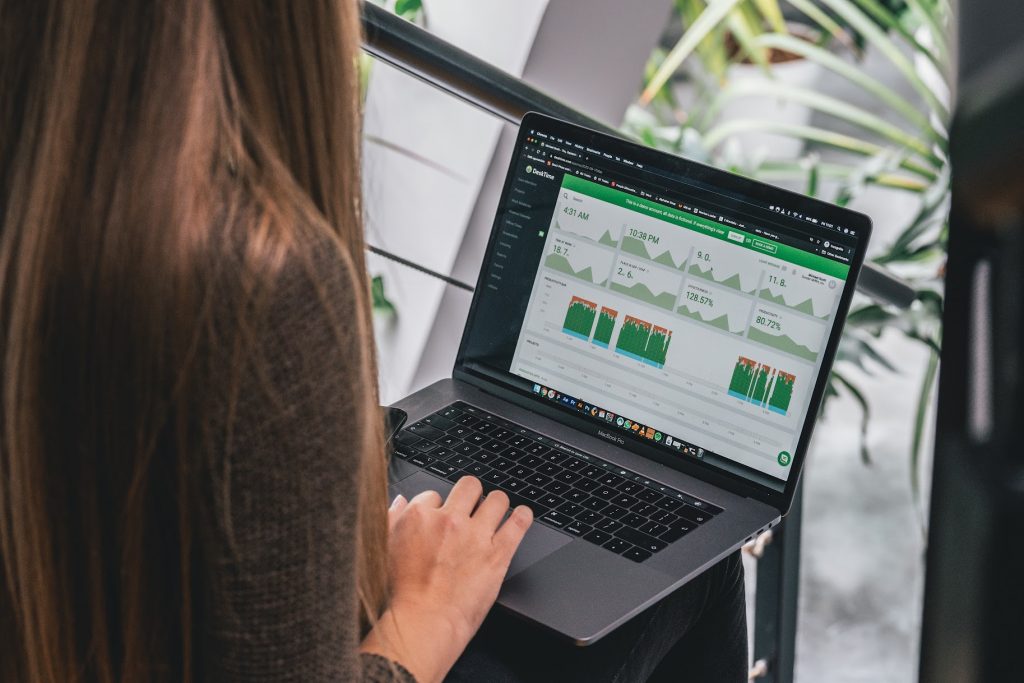 It's now up to you to increase your virtual engagement as a professional. Apart from being highly active and keeping positive enthusiasm, it's advisable to familiarize yourself with project management tools and collaboration platforms. The higher your level of expertise with these platforms, the better. Polishing your digital communication and presentation skills may also be a great idea to adjust to remote work trends.
5. Remote work increases the possibility of diverse teams
Because of the latest trends in remote working, which have given the possibility to work from anywhere to many employees, companies are now looking to hire from more diverse pools of talent. It's gradually becoming a norm to see teams made up of members that stay in vastly distanced locales. This development provides a huge opportunity for professionals all over the world and it's something you as a professional can look to seize.
If you're in search of a better job opportunity remember to research the collective work cultures at the locales of your interest. It's helpful to know if the organization you wish to be working for has a work culture that is convenient for you.
Additionally, make sure to find out if your desired future workplace supports the concept of asynchronous work, which is crucial if your timezones differ a lot. Otherwise, it's only advisable to choose companies from areas that are not too far from your timezone to prevent clashes of interests and uncomfortable schedules.
6. An upsurge of remote work visas and opportunities to live abroad
Several countries, especially tourist hotspots like the American Islands or some parts of Europe and the Middle East have started attempts to cash in on the remote work trends in advance and in anticipation of the end of the pandemic.
This process is expected to become a large industry once the pandemic ends. Countries like Estonia, Barbados, and Bermuda were the first to offer remote work visas to professionals willing to live abroad. Such an option provides a huge opportunity for professionals looking to shift their living location but not wanting to change their workplace.
It shouldn't be a surprise to see these countries due to demand and competition, proffer attractive and convenient offerings for their prospective consumers. We can expect to see more offerings with qualities such as flexible and reasonable price ranges for accommodation, affordable and excellent internet coverage, all-inclusive medical insurances, and even international education opportunities for professionals moving with their families.
This makes traveling and working abroad a very reasonable and possible prospect. The change of environment might be the key to providing the inspiration you need for career development or even change.
7. Online courses and education are more available
Prior to the boom of the remote work trend, e-learning was already a popular subject, with quite a number of professionals and organizations improving their skills via online course platforms. But with the arrival of the pandemic, e-learning has only increased further in relevance. More and more new platforms are being established to provide workers and aspiring professionals access to the abilities they need to be successful at their chosen careers.
Additionally, corporate learning management systems are becoming more popular among organizations looking for proper employee onboarding in a remote age. With these options, it's possible to familiarize any employee with the company culture and any requisite knowledge irrespective of location.
According to statistics by TalentLMS, the majority of employees have used e-learning opportunities to gain new knowledge and engage in online training during the pandemic. Moreover, it's a common practice for employers to offer online training to their workers. As a professional looking to improve your skillset, this trend is a haven for you to easily learn new skills related to your industry or ambitions and grow your employability value.
Final remarks on remote work trends
Remote work is set to become a permanent feature of our daily lives whether you're a fan of it or not. As a professional, you cannot afford to ignore this. Staying up-to-date with the latest remote work trends will give you the ammunition needed to be at the forefront of advancement in your career, organization, and industry.
This is a guest post by Martin Luenendonk. Martin is a 3x serial entrepreneur with a deep passion for digital business models and marketing innovations. He is the Founder of cleverism.com and founderjar.com.
Did you find this article useful? Give it a clap!
Psst! You can clap more than once if you really loved it 🙂