Effective time management apps are great for boosting productivity and making the most of every hour, every day.
The best time management software can help you carry out tasks and projects in a timely manner. Other time management tools are intended to fight procrastination, boost your mood and increase focus, and even improve communication with teammates, family, and friends.
The question is – with such a vast choice of apps and tools, how do you pick the right one for you?
First off, it all depends on your needs. Are you looking for a thorough time management tool that will track everything and help you save time in the long run? Or do you need a simple tool to help you keep track of your to-do list?
Whatever your goal, we've compiled the ultimate list of 20 best time management apps and tools that will help you maximize your productivity both on a personal and professional level. Take your pick!
Best time management apps for 2020:
1. DeskTime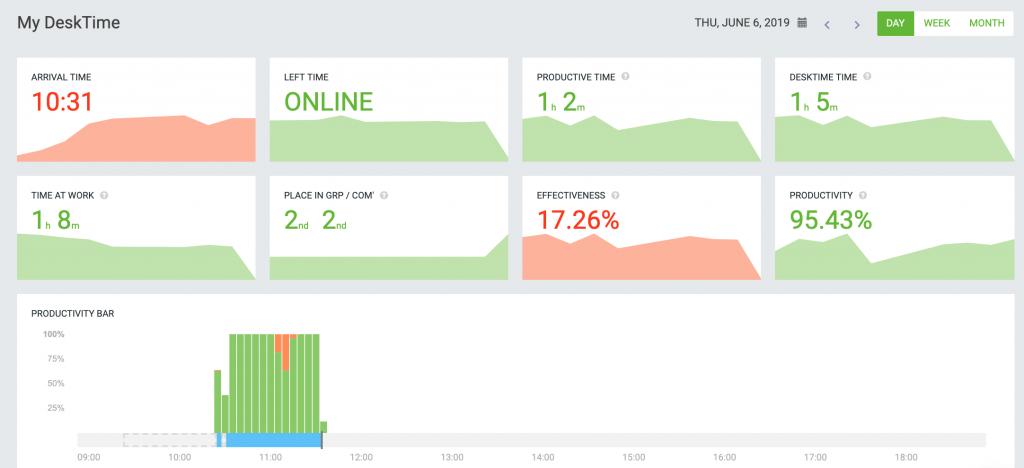 DeskTime is a time tracking and productivity software that combines project management and project analysis and is great for freelancers and even larger teams who want to monitor projects in one place.
This tool is 100% automatic, meaning that it starts tracking your time as you start working and identifies productive vs. unproductive URLs and apps you've been using. It even has its own built-in Pomodoro timer to remind you when to take breaks!
Why you'll like it: DeskTime helps you track time, but more importantly – it automatically calculates how effective and productive you've been throughout the day. By identifying inefficient habits, the app has been known to increase productivity by 30%.
Price: Free trial, DeskTime Lite – free; DeskTime Pro – pricing plans start at $7/user and can go as low as $3,85/user for larger teams if paid annually.
2. Trello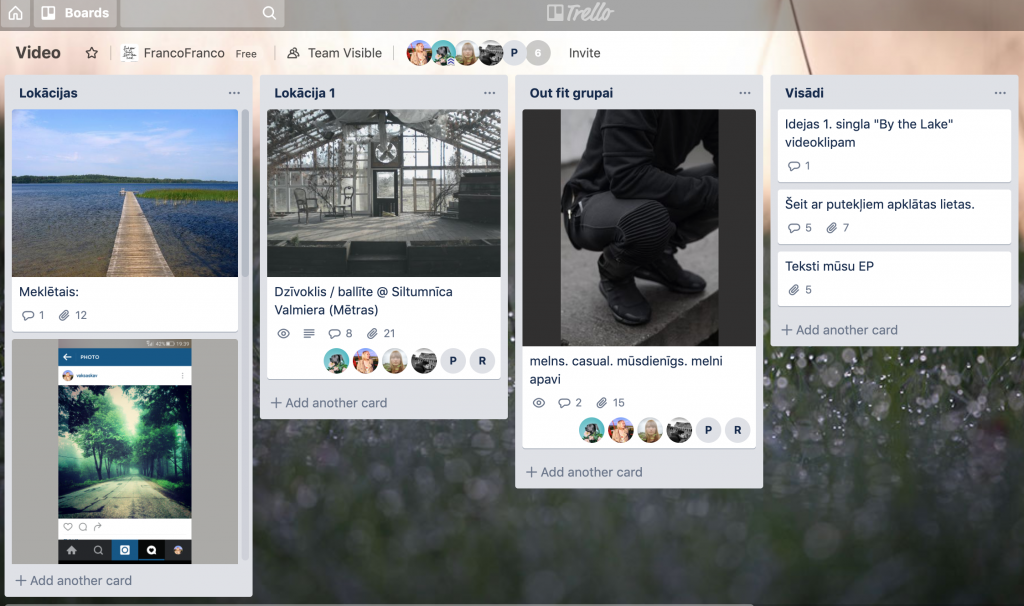 Trello is a project management app that works by creating cards for each task or project that needs to be completed – like a digital bulletin board where you organize projects in a fun and game-like way. You can easily browse through tasks with your teammates and organize the tasks in boards and lists by themes such as "To Do", "Completed", "In Progress", etc. Add comments, pictures, do-dates, and other attachments to customize Trello for you or your team.
Why you'll like it: Trello's highly visual approach makes project management simpler and more enjoyable, so you're more likely to organize your time effectively.
Price: Free
3. Asana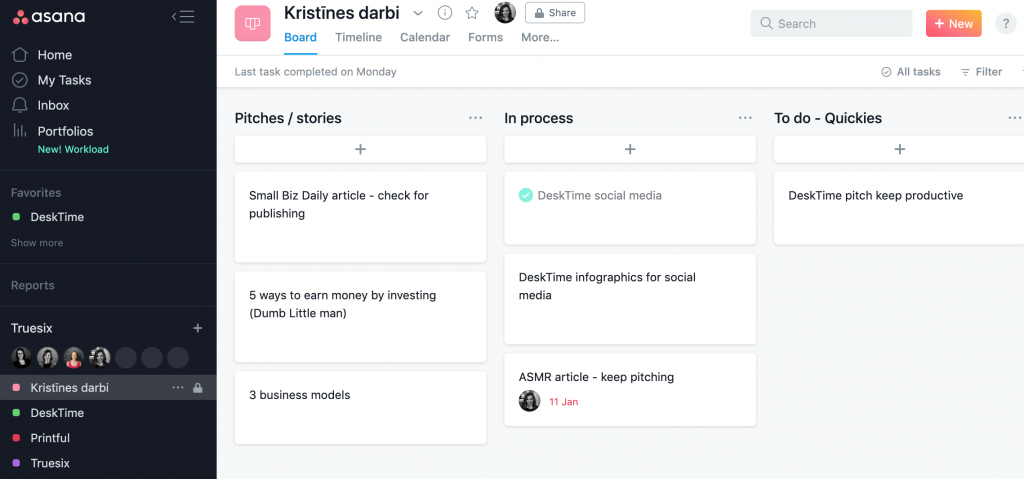 Asana is a customizable task manager app and currently one of the most popular project management software. It can be used for both personal and team work planning. Using a system of individual tasks structured into bigger projects (boards), Asana lets you arrange work into Teams, Projects, and Tasks. You can also set deadlines and stay on track of every stage of your projects, all the while seeing the big picture.
Why you'll like it: Asana lets you visualize your workflow and helps to stay focused on your goals, projects and smaller day-to-day tasks for effective time management.
Price: Free basic account, Premium $9.99 per user/month
4. Evernote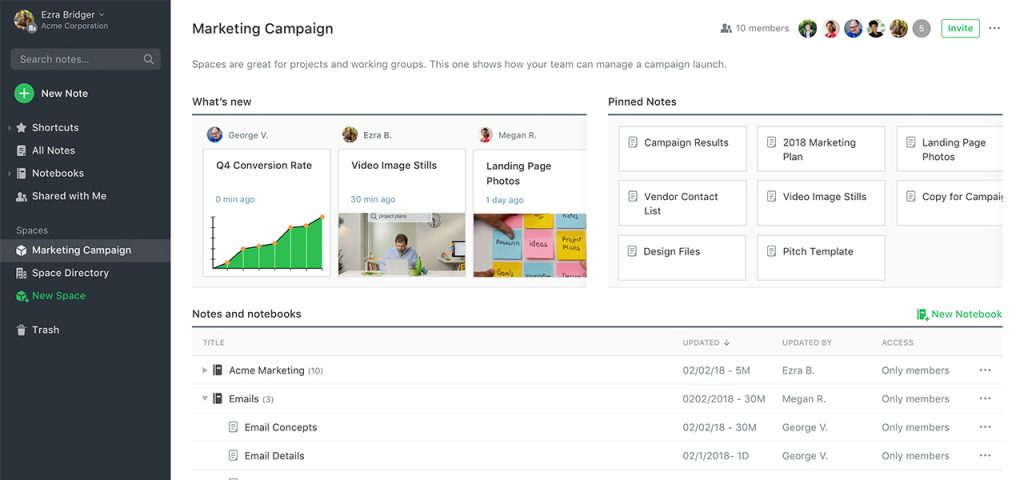 Taking notes is known as a time-saving habit that results in better productivity and less wasted time. Even if you're not a fan of note taking just yet, Evernote is sure to change your mind. Just like the name suggests, Evernote is an application that works as a notetaker, pocket notebook, personal organizer, to-do list, etc. It even has a browser extension that allows you to save webpages for future reference. For those who want to minimize text messaging and save time, Evernote allows to share notes and notebooks even with those who don't use the app.
Why you'll like it: Evernote is a cross-platform app that integrates with just about anything (desktop, tablet, phone). This means no more scrambling through random bits of information stored across different devices. Evernote conveniently collects all your digital life, including business ideas, snapshots, voice recordings, and to-do lists into one place, helping you save lots of time.
Price: Free basic account, Evernote Premium $6.99/month
5. Shift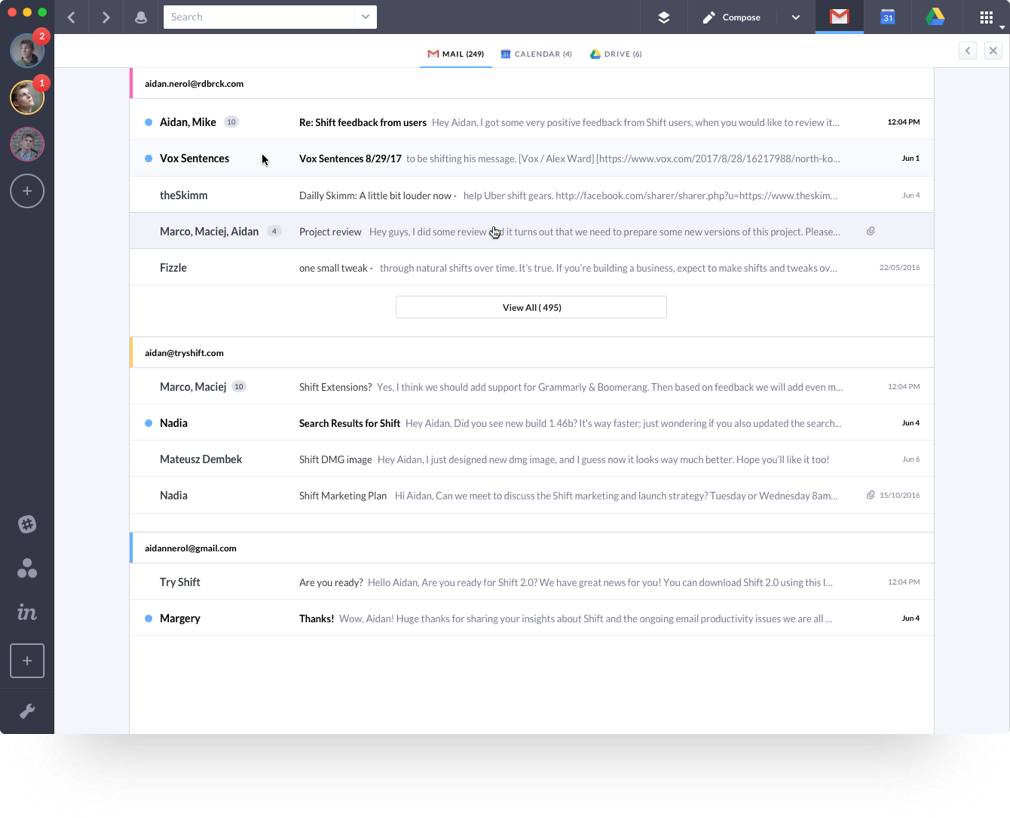 Shift is a mail client that gives you single-click access to over 700 most popular mail accounts, apps, extensions, and cloud services – especially Google products like Gmail, Drive, etc. It's a great time-saving tool for people who've become tired of logging in and out of multiple accounts.
Shift also offers the convenient Unified Search feature that allows searching for anything across all of your Gmail, Calendar, and Drive accounts with the help of a single search box.
Why you'll like it: Shift will help you avoid a messy inbox. As a result, you'll spend less time organizing your email and it will be easier to focus on the task at hand instead of jumping from project to project.
Price: Free basic account, Advanced $99.99/year
6. Todoist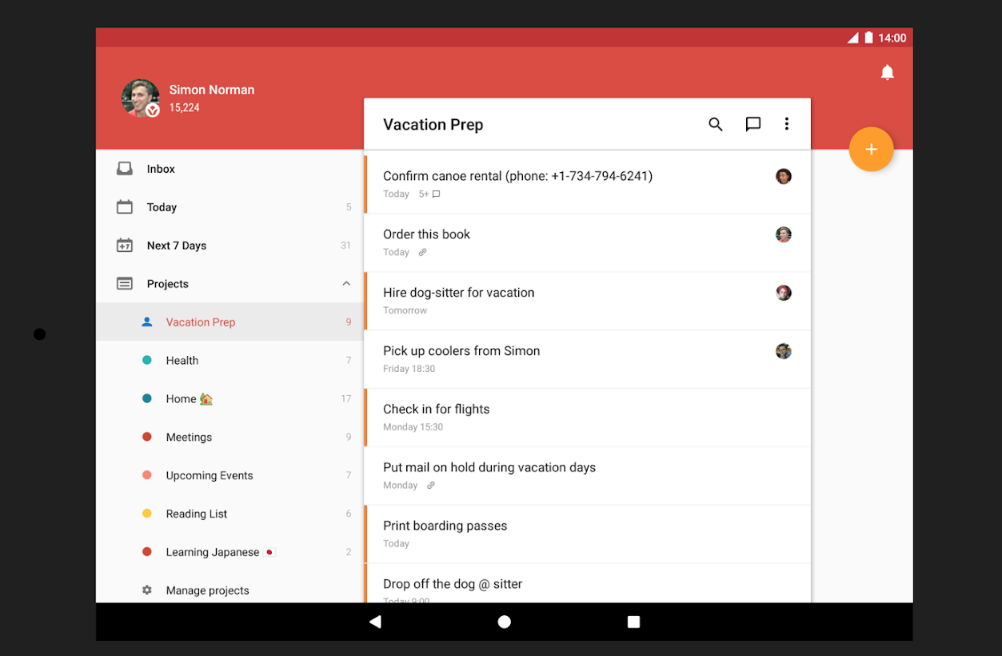 Todoist is a task management app with a pretty straight-forward goal – to help you create digital to-do lists either for yourself or even for the whole team and learn to love an organized life. You can set sub-projects, highlight prioritized tasks, add multimedia notes, and use the calendar view to get a glimpse of monthly tasks.
Todoist integrates with hundreds of apps and even offers several to-do list templates to choose from – so that you don't have to start writing your task list from scratch.
Why you'll like it: To motivate the users, Todoist has a fun "Karma points" feature which means that you'll get bonus points for completing your tasks consistently. As a result, you're very likely to complete your tasks more efficiently, thus saving time in the long run.
Price: Free basic account, Premium $3/month
7. Forest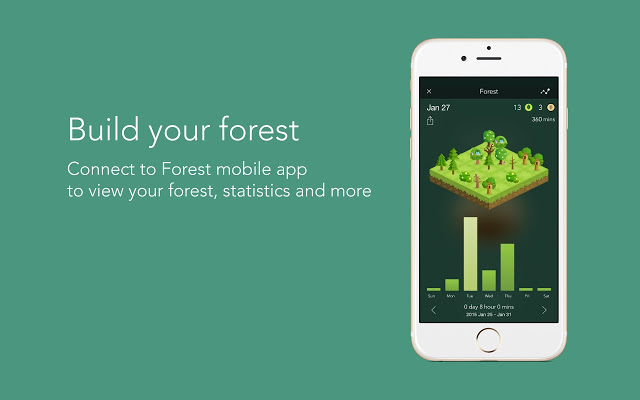 Forest is a time management and productivity app that helps you stay away from your smartphone in a very unique way. Basically, instead of scrolling through apps and notifications, you'd be growing a virtual tree in Forest.
You'd start by planting a seed in the app, then watch it gradually turn into a full-grown tree. However, if you leave the app to chat on WhatsApp or check Twitter, the plant immediately dies and you'd have to start all over again. Every time you finally grow a tree without any interruption, you'll earn digital currency.
Forest's interface is simple, but also very cute. What's more – if you want to support a cause, you can use your virtual coins to plant real trees (so far, more than 465 000 trees have been planted).
Why you'll like it: Forest is a great visual stimulation that will help you stay focused on work and gives an extra incentive to stay productive, helping the environment at the same time.
Price: Free
8. Focus Booster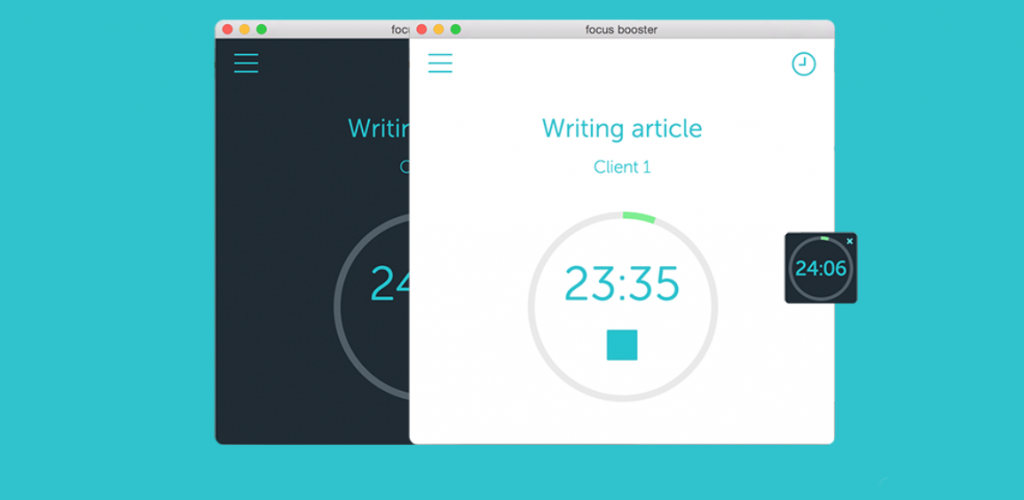 There are plenty of times during the workday when we simply lack motivation. Focus Booster is an app that has been developed to help individuals fight procrastination and complete their daily tasks.
Focus Booster is based on the principles of the Pomodoro technique. You can set different Pomodoro timers for different clients to simplify time-tracking and invoicing. This makes the app a great choice for freelancers who work with multiple clients. Pomodoro sessions are automatically recorded, so you can review how you've spent your time and improve productivity in the long run.
Why you'll like it: Using Focus Booster's timers, you'll enhance focus and remove anxiety that occasionally appears when facing incomplete to-do lists.
Price: Free trial, Individual plan $2.99/month
9. HabitMinder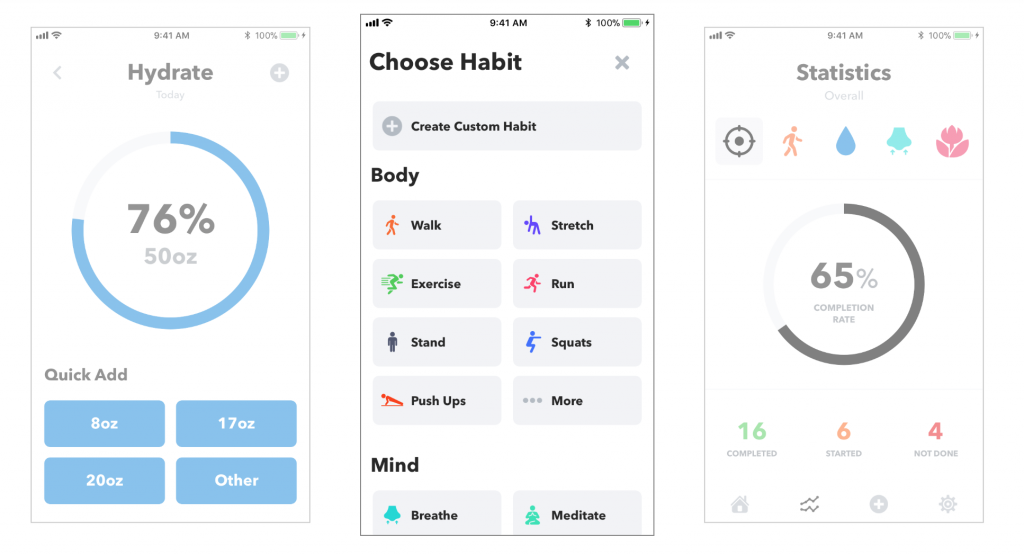 Do you want to drink more water, establish a new exercise routine, or form other habits? One of the apps that can help you is HabitMinder, a habit tracking and motivation app that will help you form healthy habits and keep you accountable using tools like mini apps and sessions screens. You can create your own habits to track or choose from more than 50 predefined habits, like stretching or healthy eating, to get you started.
You'll be able to keep track of your progress with HabitMinder's statistics feature and monthly habit building calendar that gives an overview of streaks and missed days.
Why you'll like it: Despite what the popular myth proclaims, it takes longer than 21 days to form a new habit. Habit tracking apps, like HabitMinder, can help you stay on track and use that time efficiently.
Price: Free
10. Wunderlist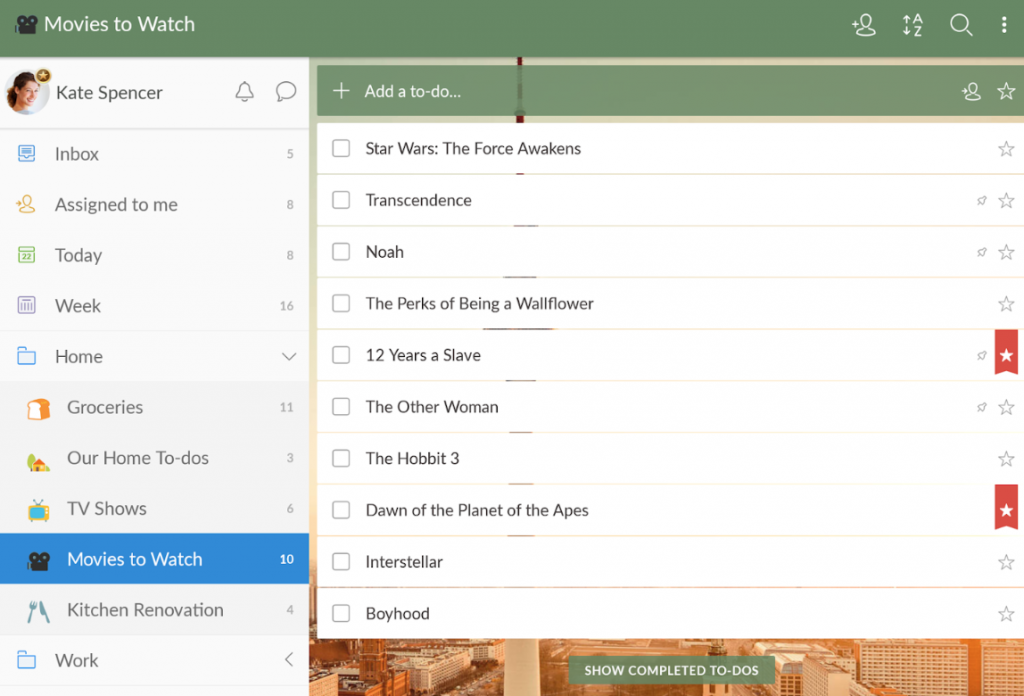 Another great digital app for those who prefer paperless to-do lists is Wunderlist. It's a simple to-do list app that lets you plan for anything – whether it's organizing your grocery and household lists, favorite movies, planning a trip or your workflow. You can manage priorities by using tags like #1, #2, #3 or #urgent, #high, #medium, #low and then sort the tasks alphabetically or to see all your priorities in batches.
Why you'll like it: With Wunderlist, you can even share your to-do lists with family, friends, or colleagues which makes it super easy to collaborate and get things done even quicker.
Price: Free
11. Toggl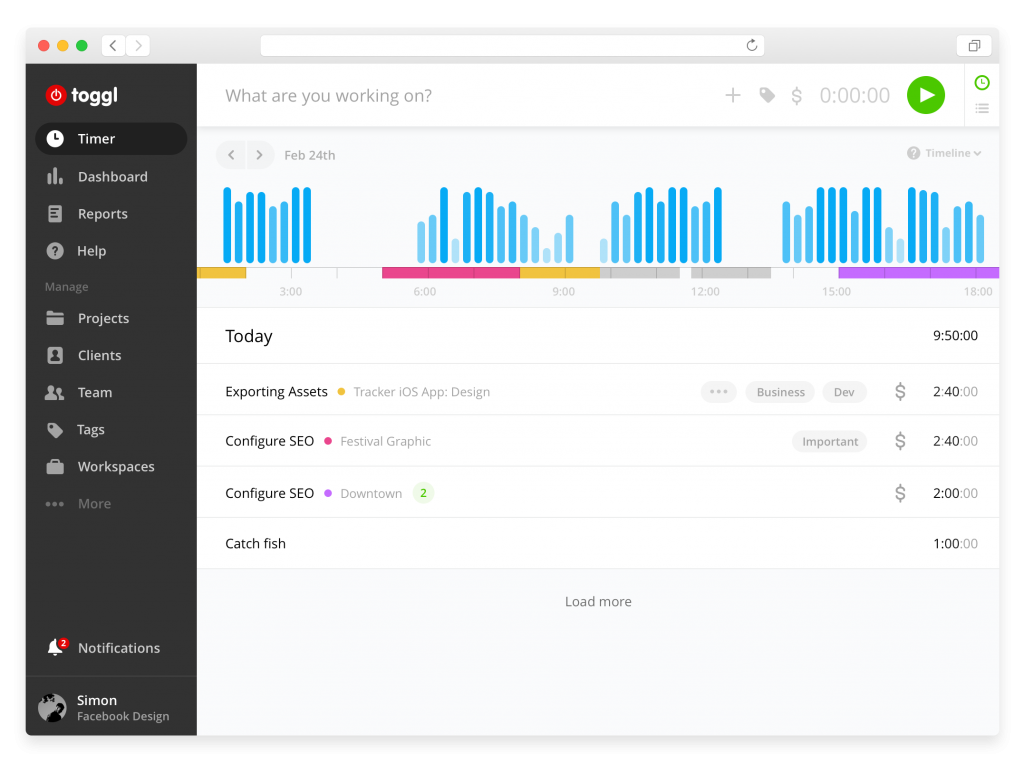 Toggl is a simple, yet convenient time management and tracking tool that's a great choice for people who need to see how many hours they spend on certain projects and tasks.
Turn on the timer that will run unobtrusively in the background and then see how much time you've been working on a task. Since Toggle works as a timer, you'll need to turn it off when you're done. When the project is finished, you can create an invoice for your client.
Why you'll like it: Toggl allows you to set up projects, assign responsibilities and create estimated timelines and budgets. This makes it a great tool for collaborative freelancers, startups, and small businesses.
Price: Free basic plan, starter plan $10 per user/month
12. Time Doctor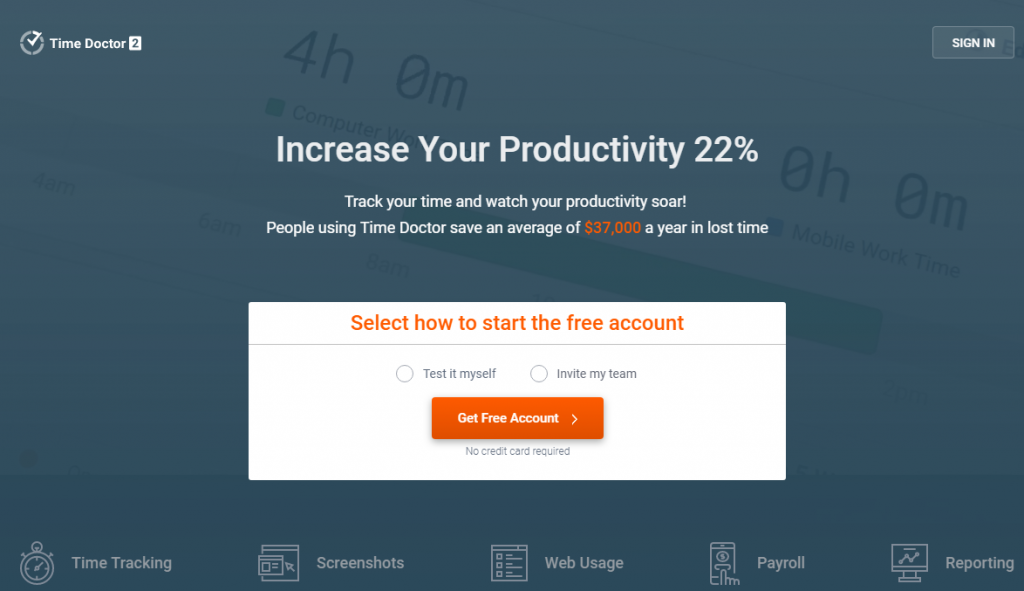 Time Doctor is an employee tracking solution with advanced time tracking and attendance features. It will allow you to see how your team is spending their workday as it generates detailed reports to the manager and employee.
The good thing about Time Doctor is its pop-up alerts to remind you when you stray into time-wasting websites. It works on all devices and has a lot of other features.
Why you'll like it: Time Doctor is fully customizable. The company has calculated that its software help people save on average of $37k a year in lost time.
Pricing: FREE for 14 Days. $9.99 per user per month
13. Remember the milk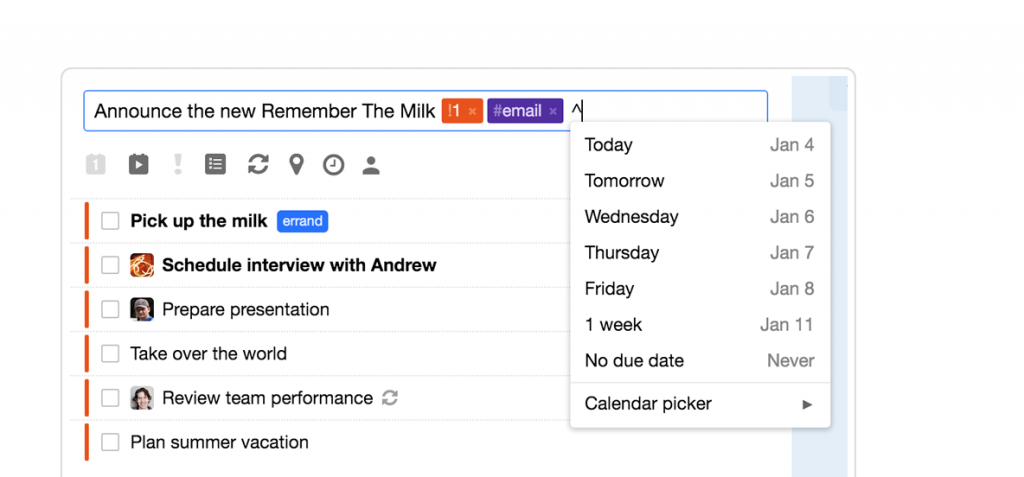 Remember the time when you'd run to the store to get groceries only to return back home forgetting the essentials – like milk? Remember the milk is a to-do list app that helps you avoid this kind of situation by creating organized and colorful lists. Over time, however, Remember the milk has expanded beyond just grocery shopping lists. You can connect Remember the milk to other apps, like Gmail, Outlook, and Google Calendar. You can even receive reminders by email, text, IM, or Twitter.
Why you'll like it: Remember the milk is simple-to-use, so it's great for busy people who want to avoid forgetting things and mismanaging time.
Price: Free, Pro version $39.99/year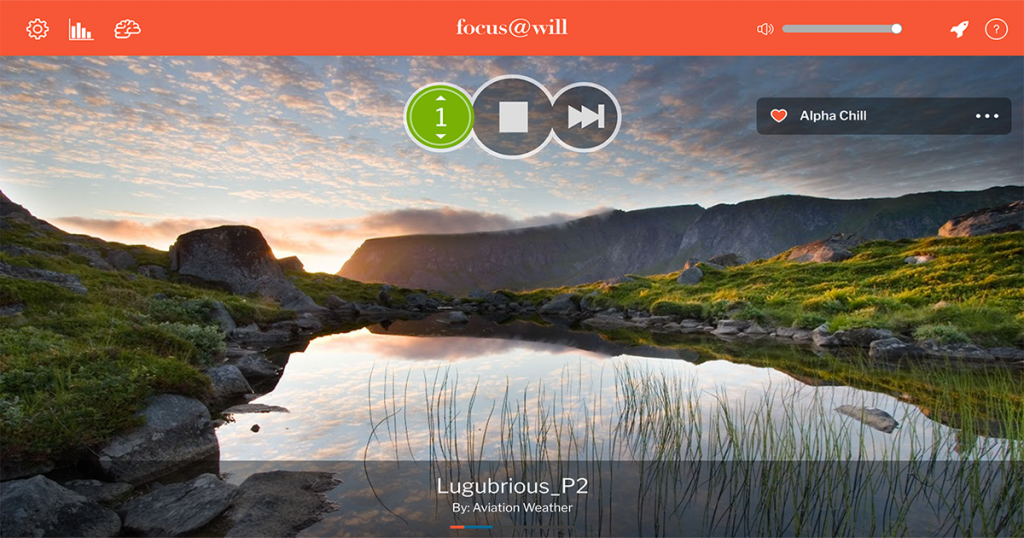 Fo[email protected] is a time management app that helps people improve focus, productivity, avoid distractions and boost attention span. The app uses collections of music from different genres to put people's minds in the state of flow and help retain information when working, studying, writing and reading.
Choose playlists based on what you do (are you an entrepreneur, student, creative or logical thinker?), hit play and get to work. By the way, the app's music collection includes a number of newly commissioned works from well-known producers and composers you won't be able to hear anywhere else.
Why you'll like it: The app is developed by neuroscientists and according to their studies, it can boost productivity 4 times.
Price: Free trial, Basic plan $8.33/month billed annually.
15. Loop – Habit Tracker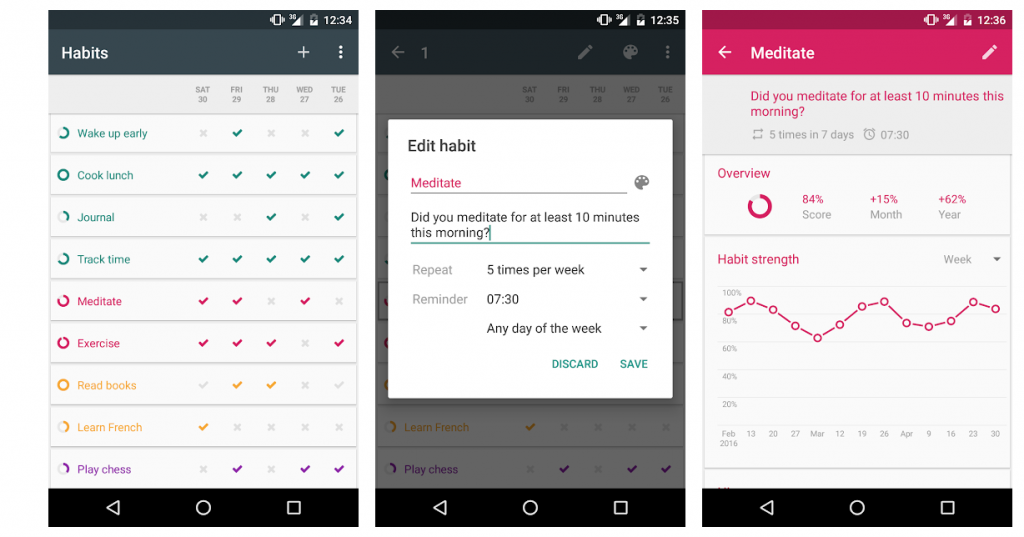 Loop is an Android habit tracking app that helps you create and maintain good habits. The app has a simple and modern interface and it uses an advanced formula for calculating the strength of your habits. That way, you'll see how your habits have improved over time. You'll also get detailed graphs and statistics, and the app is optimized for smartwatches. Besides, it's completely add-free, so you won't be getting annoying notifications from intrusive apps.
Why you'll like it: As a habit tracking app that helps focus on completing challenges, Loop allows you to maximize your time and achieve long-term goals faster.
Price: Free
16. TimeTree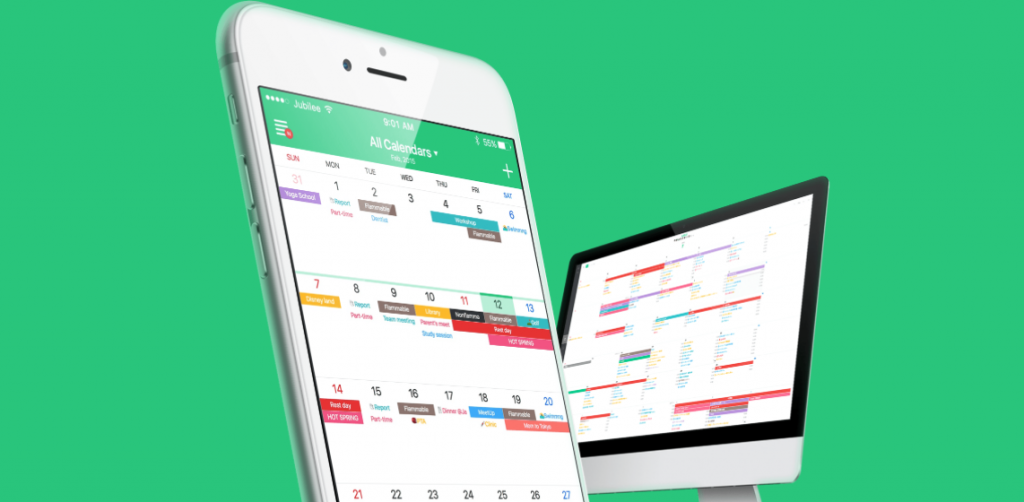 TimeTree is a time management app for families, couples, and teams that helps coordinating multiple calendars, appointments, and events all in one place. Check out the "Full Month" view that shows upcoming events at-a-glance and by the month. The app also supports national holidays from more than 13 countries and 13 languages, and the number is growing still.
Why you'll like it: You can color-code events to better assist everyone involved in the planning – whether it's a party, a trip, or a work-related event.
Price: Free
17. Slack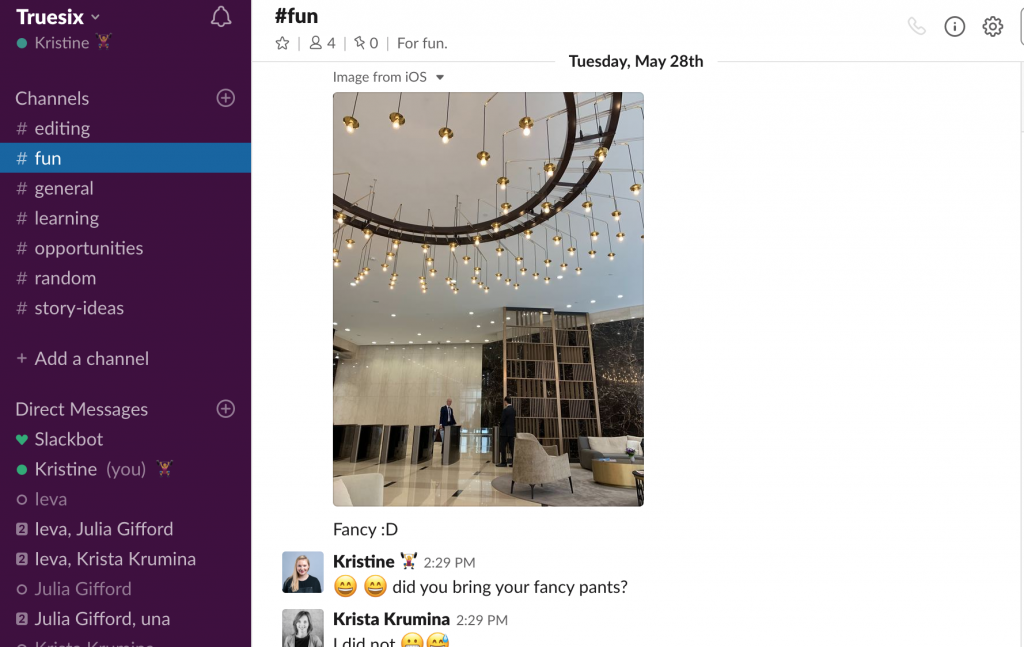 Slack is a real-time messaging app that makes connecting with coworkers a breeze. Apart from channels, private rooms, and direct messaging, you can also easily share files, store data, and integrate with other apps to simplify working on projects. Essentially, Slack is a great collaboration tool that will help you get more work done – no matter the size of your company.
Why you'll like it: Productivity means not only maximizing your time, but also being able to communicate effectively. This is what Slack is all about – it makes communicating with your team feel somewhat gamified, hence fun. Add personalized emojis for extra zing and pep.
Price: Free, standard account $7 per user/month (billed annually)
18. Harvest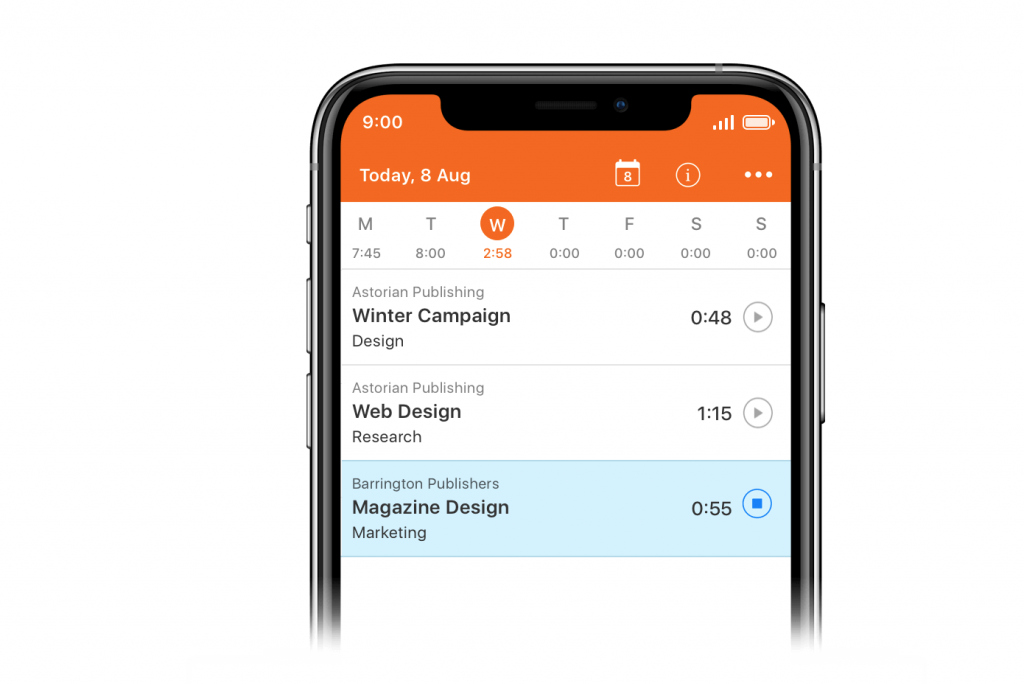 Harvest time and expense tracker helps manage invoices and creates visual reports on how you and your team are spending your time. You can also snap receipt photos with your phone and log expenses, like mileage, for reimbursement and keep all of your records organized. The Daily Timers are great for tracking daily activities, and you can even add notes to remind you of what exactly you were working on. The app is a good fit for freelancers, consultants, and small to mid-sized companies.
Why you'll like it: A simple-to-use and cleanly designed time tracking solution that's great if you need to create invoices.
Price: Free trial, $12 per person/month
19. 1-3-5 List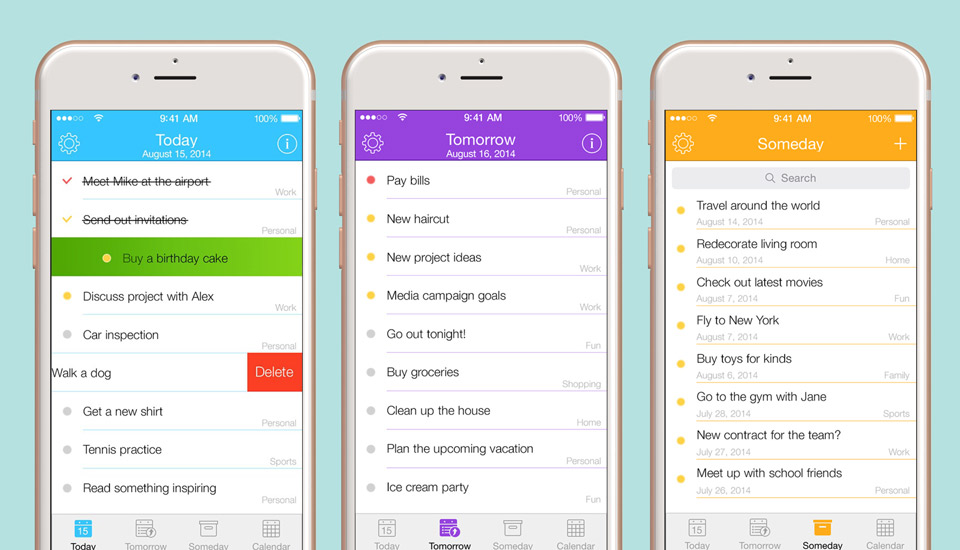 The 1-3-5 List app works on the basis of the 1-3-5 rule, a productivity concept that states on any given day, you can only accomplish one big thing, three medium things, and five small things. That way, instead of listing endless tasks, you end up narrowing down your to-do list to nine items. To get to know the app, check out the easy-to-understand help section within the app.
Why you'll like it: The organization within the app is very easy – just drag and drop tasks from one list to another using the tap and hold option.
Price: Free basic account, Premium $2.50/month
20. Float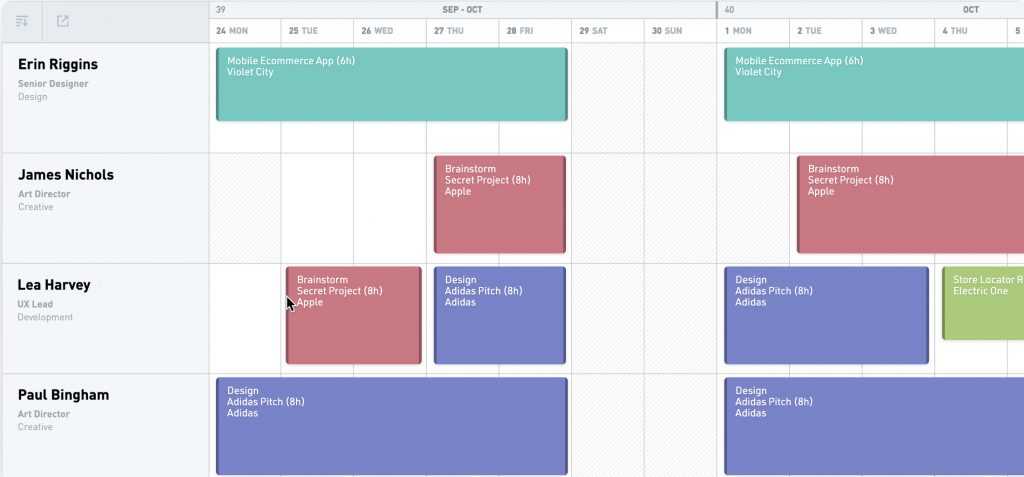 Float is a visual time and project management app suited for agencies, studios, and businesses that need to stay on track of their resources. The main characteristic of the app is its schedule calendar where you can see who's working on what and when. When you're done tracking, get a real-time snapshot of your team's workload with Reports.
Why you'll like it: This visual resource planning is a simple, yet effective substitute for boring and frankly, confusing spreadsheets.
Price: Free trial, $5 per person/month
21. Timely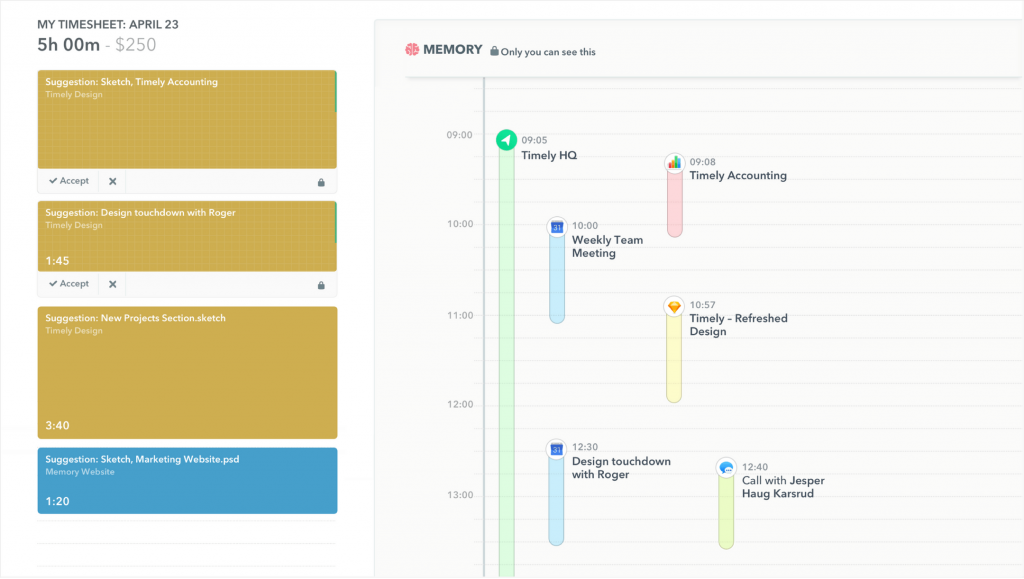 Timely is an innovative time-tracking and schedule app that uses its Memory Tracker to record everything you work on and help you organize your workweek more efficiently. Your data is then kept in a secure, private timeline only you can see. What's cool is that Timely's AI analyzes your recorded work and lays out your workweek in advance so that you can estimate how much time you'll need for future tasks.
Why you'll like it: With time, the app can even learn from your previous calendar and manage your whole timesheet by itself.
Price: Free trial, Solo account $7/month
Is there anything we missed? Let us know if there are any other time management apps that help you stay productive on a daily basis!

Did you find this article useful? Give it a clap!
11
Psst! You can clap more than once if you really loved it 🙂