Invoicing – a time billing feature you'll love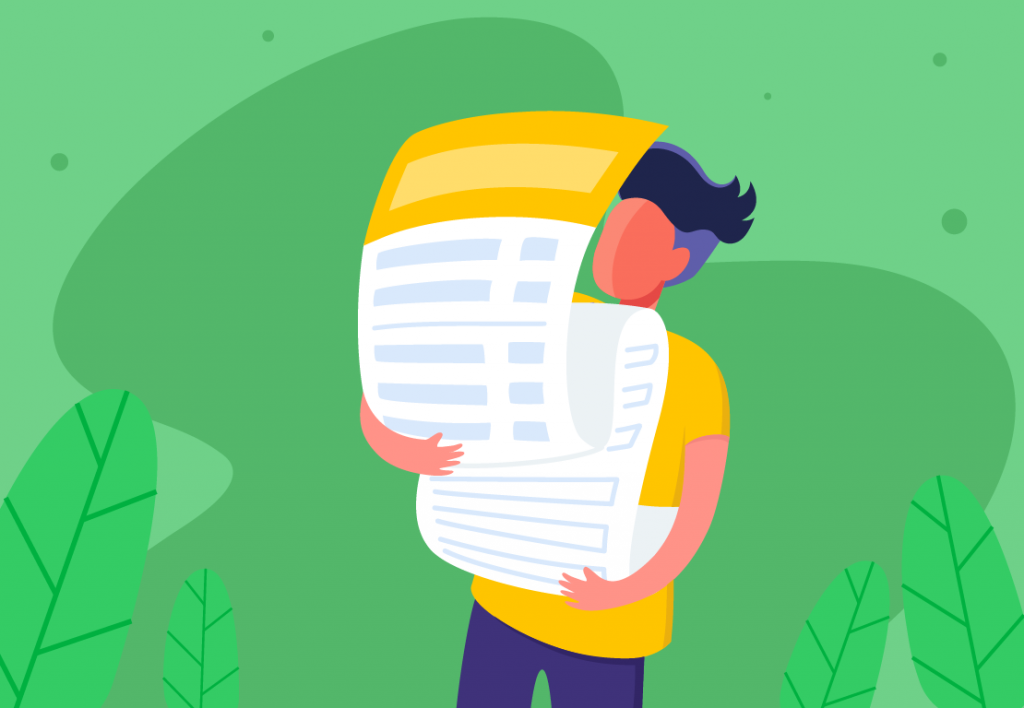 When you start a new company you have to make important decisions and certain arrangements, so your business can have an excellent kick-off. One of these decisions is implementing a time billing system that works for you, your company, and your clients.
As you already know, getting paid in a timely and organized manner is one of the factors that will keep your company afloat. And in order to get paid, you have to create a system that allows both yourself and your client to manage all expenses without breaking a sweat.
Therefore, a practical and easy-to-use time billing system will help you to uphold proper bookkeeping in your company and will allow you to manage cash flow, and control customer debts effectively.
This is where DeskTime's Invoicing comes in!
Want to get the most out of your time?
Try DeskTime for free!
Try free for 14 days · No credit card required.
What is DeskTime's Invoicing?
Overall, the Invoicing feature on DeskTime allows you to generate invoices that can be sent to your clients both electronically and in print via mail, courier, etc.

What's best – this feature eases the invoice issuing process. DeskTime offers to create a template for your company that can be easily filled out with all the information about the provided services, company details, or any additional information that is required.
In short, here's what you can do with DeskTime's Invoicing:
Create and send professional-looking invoices
Mark the status of the invoice (eg., created, sent, paid, etc.)
Follow your company's cash flow by checking the paid and outstanding amount of invoices
Automatically pull in the total amount due from Project costs (you have to use the Project costs feature for this to work)
4 reasons you should be using DeskTime's Invoicing feature
With DeskTime's Invoicing you can create professional invoices that state all your billable hours and expenses without the burden of extra calculations or paperwork.
But that's not all.
This feature also combines the best things time tracking and invoicing has to offer. Here are some of the benefits of using the invoicing feature on DeskTime:
#1: Professional invoices created electronically.
Forget about the confusing Excel sheets you need to fill out, export, edit, and adapt every time you're in a need to send out an invoice. The Invoicing feature on DeskTime allows you to send your invoices electronically, directly from your time tracking software. In addition, in the feature's dashboard, you'll see if the email containing your invoice has been opened – that way, you'll know if the client has received it or not.
#2: Straightforward invoice management.
The Invoicing feature allows you to keep track of the invoice status and mark it "sent" to the client, "paid", or "unpaid" and still waiting to be covered. It also allows you to see how much money you've been paid in total or how much is still due. The feature also allows you to conveniently add new information or edit the invoice and adapt to the changes, if necessary.
#3: Time optimization.
As a business owner, you're probably on a tight schedule. So, you want tools that allow you to do things quickly and effectively. The Invoicing feature on DeskTime allows you to save client details, so you won't have to repeat the manual input of information over and over again. Also, you can issue an invoice for a particular client without the need to remember all the tasks by heart, as you can fill out the invoice positions gradually and save them for later.
#4: Project time integration.
If you're using the Project costs feature and have indicated hourly rates for your projects on DeskTime, you can create an invoice with just a few clicks by simply selecting the project you want to bill for. The total amount due, as well as costs for each of the projects and tasks separately, will be automatically added to the invoice.
Now that you've read about all the benefits, let's walk you through the invoice-generation process.
A step-by-step guide on how to use DeskTime invoicing
Note!

All employees and company managers can access the Invoicing feature. However, if you as the manager for the company believe that the feature's availability should be changed, you can easily customize its availability to your employees in DeskTime's settings.
To create an invoice, follow this step-by-step tutorial:
1: Open your DeskTime account and click on the Invoicing feature on the left sidebar.
2: Click "Create invoice".
3: When you've opened a new invoice template, add all the required data – invoice number, issue/due date, company details, etc.
4: Add the required invoice positions (service/product, quantity, price, etc.) If necessary you can add additional comments for the invoice receiver. You can also save the generated invoice as a template to simplify the invoicing process in the future. When you've filled out all the information, click "Save invoice".
5: Yay! You've successfully created your invoice. Now, you can send it to your client either via email or printed by mail.
6: After you've saved your invoice, it will appear on the Invoicing feature's dashboard. You can change its status ("created", "sent", "paid", etc.), as well as keep track of whether the client has received and opened the email containing your invoice.
In conclusion
That's it – how to generate an invoice with DeskTime. All that's left to do is try out this feature for yourself.
If you aren't a DeskTime customer just yet, sign up for a 14-day free trial and try out all the amazing features (including Invoicing) it has to offer!

Did you find this article useful? Give it a clap!
Psst! You can clap more than once if you really loved it 🙂